Walkers Professional Services has appointed Michael Wynne as Senior Vice-President of Regulatory Compliance Services.
A spokesperson said, "Walkers Professional Services is pleased to announce the expansion of its Bermuda business into regulatory compliance services with the hiring of former Deloitte compliance professional, Michael Wynne.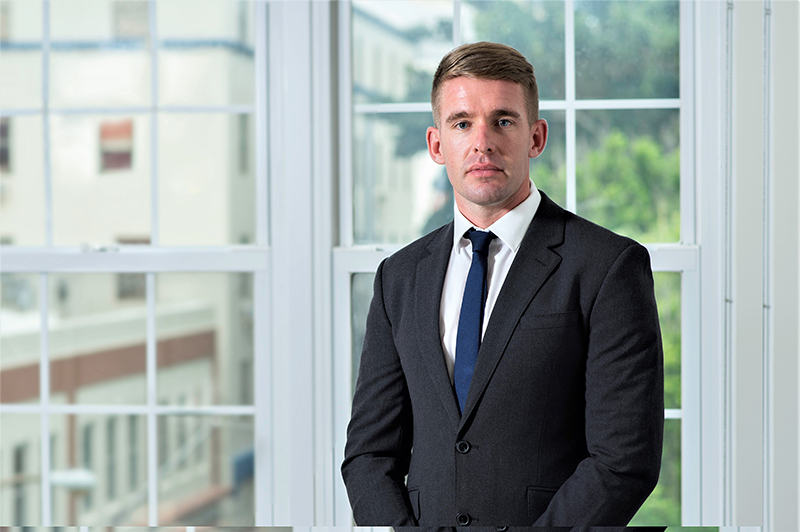 "In his new role as Senior Vice-President of Regulatory Compliance Services, Michael will work closely with Melanie Fullerton of Walkers' Global Regulatory & Risk Advisory legal practice to provide the Bermuda market with integrated compliance and legal solutions to regulatory matters.
"This new service offering will encompass a broad range of regulatory and operational compliance engagements, ranging from compliance framework construction, assessment and remediation to training and internal controls testing.
"Michael was formerly a part of Deloitte's Financial Crime Compliance team and was integral in the initial establishment and development of the department. During his time there, he managed C-suite level compliance engagements, advising Bermudian and BVI financial institutions on regulatory matters relating to their AML/ATF and Sanctions compliance framework. Prior to this, Michael worked as a compliance officer at Earthport plc [now Visa Payments Limited], a London based financial technology company."
Walkers partner Natalie Neto commented: "The recruitment of Michael is a key next step in the expansion of our WPS business. In our view, the joined-up approach provided by WPS and Walkers Bermuda is unique in Bermuda and will provide clients with assurance that their regulatory framework is legally sound and operationally effective from a compliance perspective.
"Clients will benefit from Michael's 'Big Four' advisory experience and Melanie's company law background and regulatory and risk experience at the BMA. This is a hugely exciting development for our business".

Read More About