The Ministry of Health has released the Covid-19 pop-up testing schedule for the month of August.‬
Testing is taking place at a number of locations throughout the month, including Hamilton Cathedral, Old Whites Supermarket, Modern Mart, Heron Bay MarketPlace, and Shelly Bay MarketPlace, with times and dates varying.
Testing for travellers will be booked upon arrival and will take place at the Old Perot's Post Office.
The full Covid-19 pop-up testing schedule for August 2020 follows below [PDF here]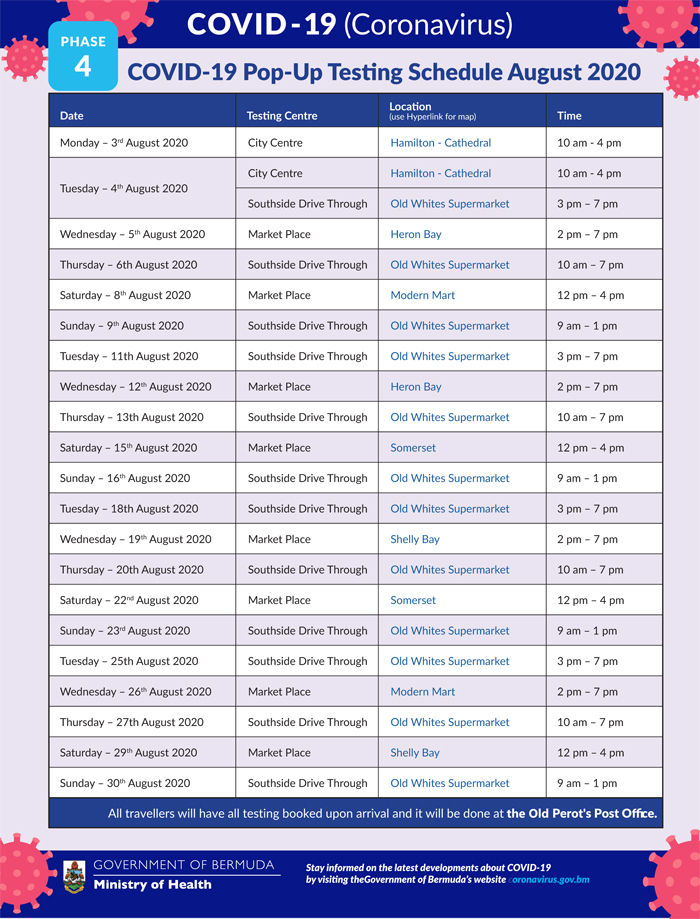 As the island and world deals with the Covid-19 pandemic, we are doing our best to provide timely and accurate information, and you can find more information on the links below.
Read More About