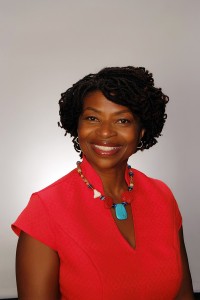 Northshore Medical and Aesthetics Center [NMAC] will be holding a four-week Type 2 Diabetes Education Course starting on Monday, August 10th.
A spokesperson said, "After a successful pilot launch of their online diabetes education course, Northshore Medical and Aesthetics Center [NMAC] will be welcoming a new batch of students into its next cohort on Monday, August 10.
"NMAC's Type 2 Diabetes Education Course is a four week virtual programme that teaches people gradual steps they can take to manage and even reverse diabetes through diet and lifestyle practices, rather than relying only on prescription medications.
"Led by Dr Amani Flood, a licensed Naturopathic Physician who is trained in nutrition and skilled at patient education, the course provides people with a thorough understanding of the chronic illness and how it damages health.
"Between August 10th and 31st, Dr Flood will be teaching individuals how to shop and prepare diabetes friendly meals, including healthier substitutes to their favourite foods and naturally sweet alternatives to sugar. She will also share in great detail about what diabetes monitoring is and how to use glucose testing to identify meals that cause insulin spikes. Last, but not least, attendees will learn how to develop a more active lifestyle and why exercise is critical in managing Type 2 Diabetes."
"This course is part of NMAC's commitment to empowering patients towards self care," said Dr Flood. "The allopathic, or Western, approach to Type 2 diabetes is that it is a lifelong, irreversible disease that must be medicated. Doctors recognise the value of diet in managing Type 2 Diabetes, but usually patients are merely told to eat less sugar and remove junk food from their diet. This brief approach leaves patients to figure out on their own what a healthy diet is."
"On the flip side, Naturopathic or Functional Medicine aims to use health promoting diets and lifestyle practices to reverse chronic diseases and empower patients to take responsibility for their health, she said.
"After the first cohort ran in June and July, participants reported they found the materials to be educational and engaging. Dr Flood said: "They left feeling more motivated and empowered to practice the skills they learnt to manage or reverse their diabetes."
"Offered to those with Type 2 Diabetes, the course is also available to anyone who has been told they have pre-diabetes and want to avoid getting the disease. Additionally, if someone has a relative with diabetes that they prepare meals for, this course will empower such individuals to better help their loved one. Those with a strong family history of diabetes, may also wish to take this course.
"The Type 2 Diabetes Education Course will run this month on Monday evenings, including August 10, 17, 24 and 31, from 6pm until 7pm. To find out more information or to sign up, visit www.nmac.bm or call 293-5476."

Read More About
Category: All