With Bermuda having completed a total of 30,213 tests for Covid-19 to date – resulting in 30,054 negative and 159 positive results — the island ranks ninth in the world for testing per capita.
According to Worldometers, the top ten nations/islands in the world for testing per capita are:
1. Faeroe Islands
2. Luxembourg
3. Monaco
4. Gibraltar
5. Falkland Islands
6. UAE
7. Bahrain
8. Iceland
9. Bermuda
10. Cayman Islands
Testing is free for all residents, and this month testing is taking place at a number of locations including Hamilton Cathedral, Old Whites Supermarket, Modern Mart, Heron Bay MarketPlace, and Shelly Bay MarketPlace, with times and dates available here, while testing for travellers will take place at the Perot's Post Office.
Chart showing the latest testing statistics via Bernews' Covid website: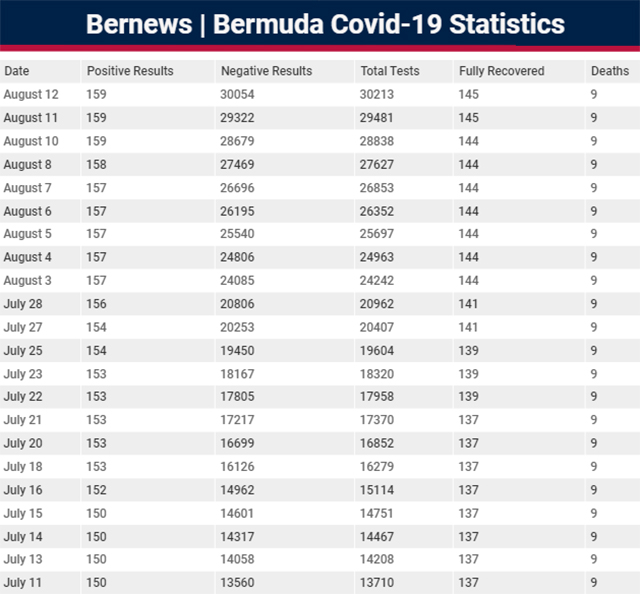 As the island and world deals with the Covid-19 pandemic, we are doing our best to provide timely and accurate information, and you can find more information on the links below.
Read More About