The Bermuda Football Association Referee Committee has announced a new Referee Academy.
Chairman of the Referee's Association Crenstant Williams said, "The purpose of the academy is to ensure that we have officials who will transition to the FIFA list.
"Currently on the FIFA officials list is Bermudian Referee Tashun Simons, who is a certified FIFA AR, and the Referee's Academy seeks to increase the number of FIFA Officials."
Mr Williams said the idea of the academy emerged he reached out to the Bahamas, who have a similar program, and after developing this academy for Bermuda he was honored to announce the official launch of the Referee Academy.
The new uniforms of the Referee Academy were created by local designer Alex Belvedere of Triangle Football Clothing.
Mr. Belvedere said, "I am thankful for the opportunity to do the training and game day kits as well as the tracksuits for the Referee Academy."
Mr. Williams said, "Any time you see these uniforms, you should know this is the Academy. It stands for excellence."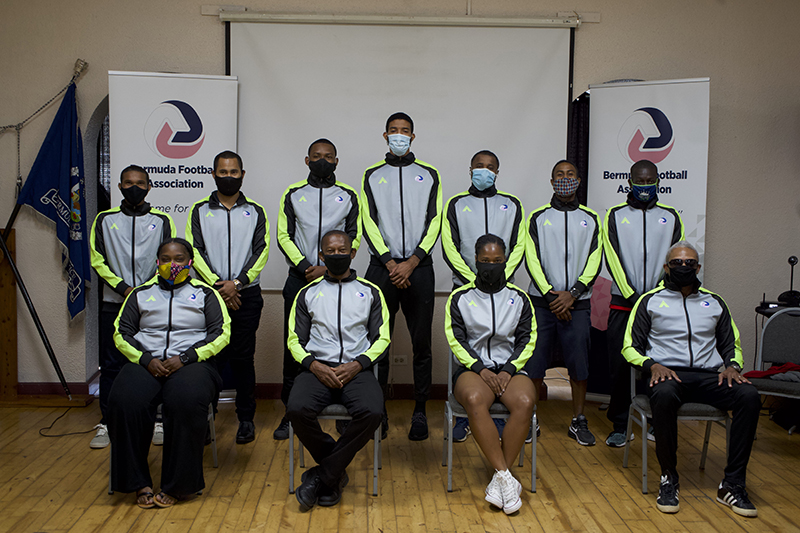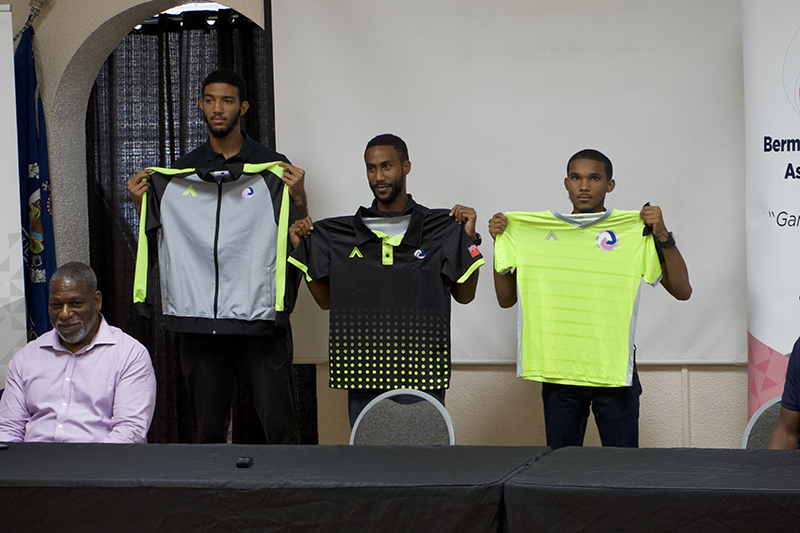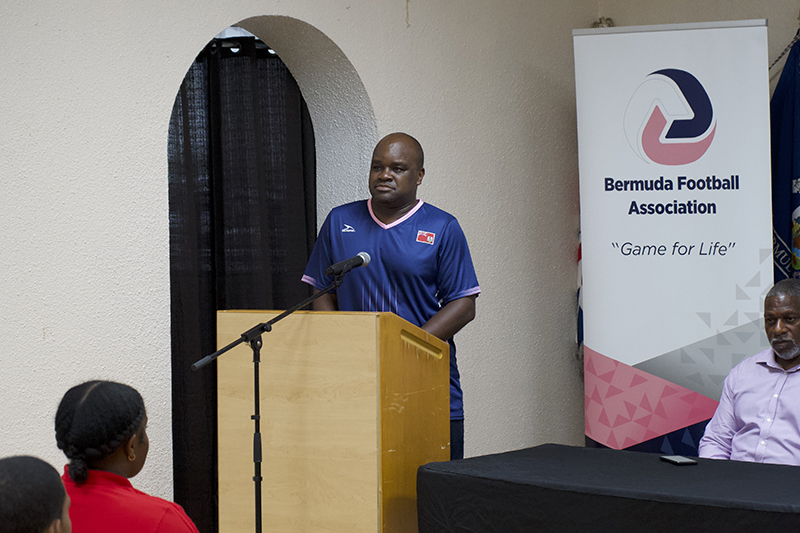 Read More About