A number of spectacular designs were created as the annual Bermuda Sandcastle Competition was held on Saturday on Horseshoe Bay Beach.
Organizer Hannah Emmerson said, "The annual Bermuda Sandcastle Competition was held on Saturday on Horseshoe Bay Beach and it could not have been a more perfect day.
"I would like to send a huge thank you to our sponsors without who this event would not be possible! Hamilton Princess Hotel and Beach Club, OIL Group of Companies, Alexandra Mosher Studio Jewellery, Gorhams and Barritts for their beverage donations.
"20 teams arrived the beach ready to give it their all for 6 hours in the blazing sun. Ten teams duked it out for first second and third prizes in two categories [Family and Adult] and all teams looking to win the coveted Best on the beach grand prize.
"All contestants were given a 10×10 plots with a pile of sand and a theme to work with this year – 'Simply 2020 and what that means to you.'
"The diversity of sculptures really showed what an impact this year has had on us all. Ranging from Covid monsters, Australian wild fires, Black Lives Matter and Kobe Bryant tributes, to global warming issues. Not to mention subjects closer to home, lock down cottages, graduation classes, nasal swabs, Twizys and hands on screen devices to speak to your loved ones.
"The level of creativity and skill shown on the beach is a testament to the raw talent Bermuda has just waiting to be set free. It really gave our judges [N'zingha Ming-BSOA, Jamal Hart- Education, Tim Morrison GM at the Hamilton Princess hotel] a hard in choosing winners.
"Many of the teams were repeat entrants and for some it has become a family tradition. Others were first time builders and jumped for joy when they took home prizes.
"Without further ado here is the Grand prize winner and the top teams in each category.
"Congratulations Team Amazon!! Ernie, Anthony, Pauline, Juanito, Nicole and Felix wasted no time and got digging defending their title with a jaw dropping piece that summed up 2020 perfectly taking home our Grand Prize best on the Beach! They covered it all from BLM to thanking essential workers to rescuing Australian Koalas from the fires. The world is literally in our hands this year.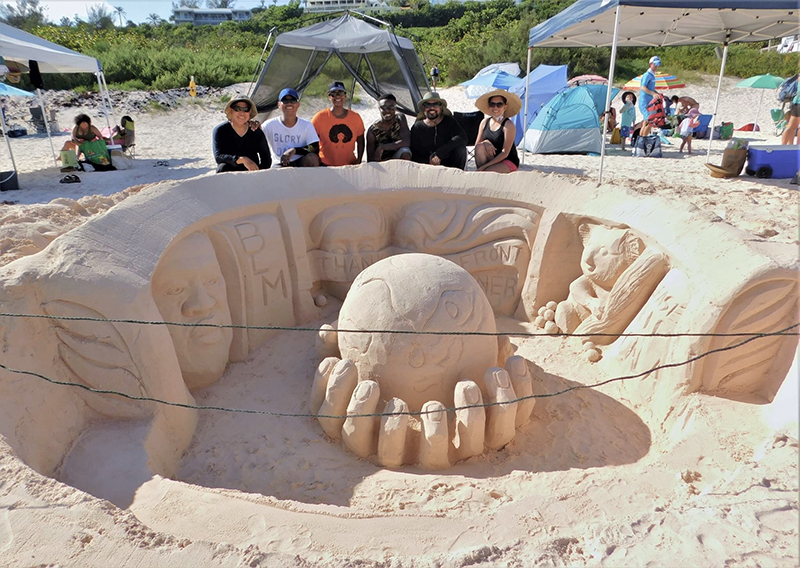 Adult Category:
"First prize: team Monsters Inc! Abigail Kempe Adrienne Smatt Lindsey Cubbon and Anna Balada
"Creating a truly terrifying coronavirus monster coming out of a mouth.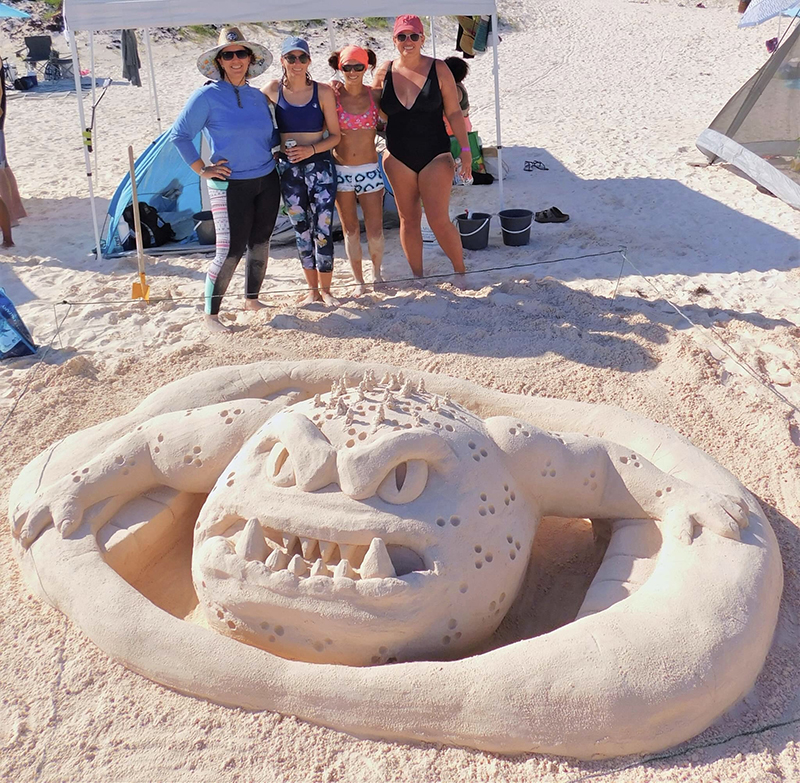 "Second Prize: team Hiraya! Sofhia Pagsanjan, Mantana Chan-oh, Divina Gracia Villela, Geraldine Towuiqui, Leo Pagsanjan, and Kevin Lo
"Hands holding a screen showing Bermuda. We are all still virtually connected but still so far from friends and family.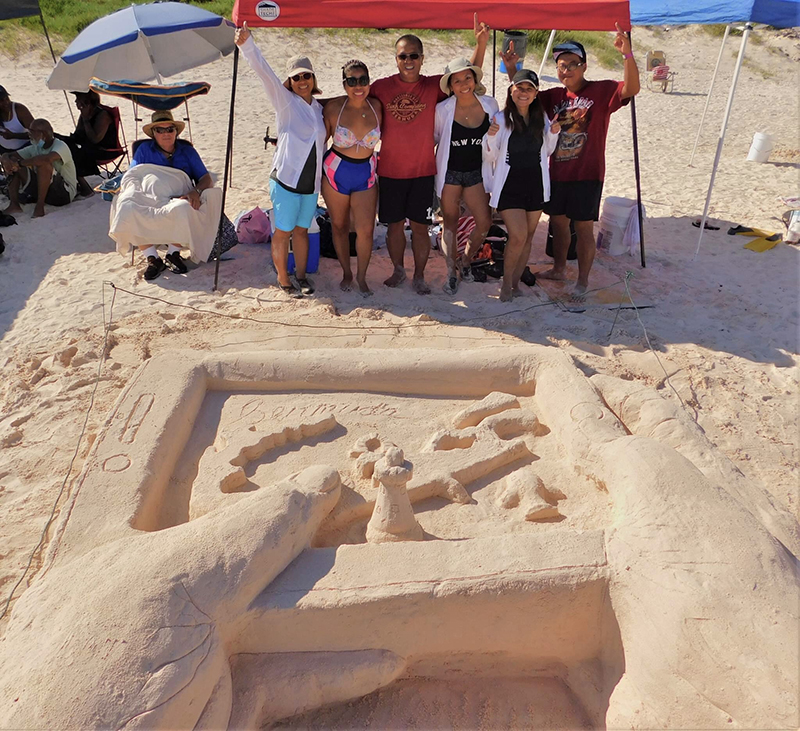 "Third Prize: team Sandy eyes! Jonathan Nappee, Brenda Lister, Alessio/Natalia Bellisomi, Neil Thompson, Padraig Mulry, Avonell Kyzyl.
"Featuring brilliantly carved fingers cradling the worlds most endangered animal a Pangolin.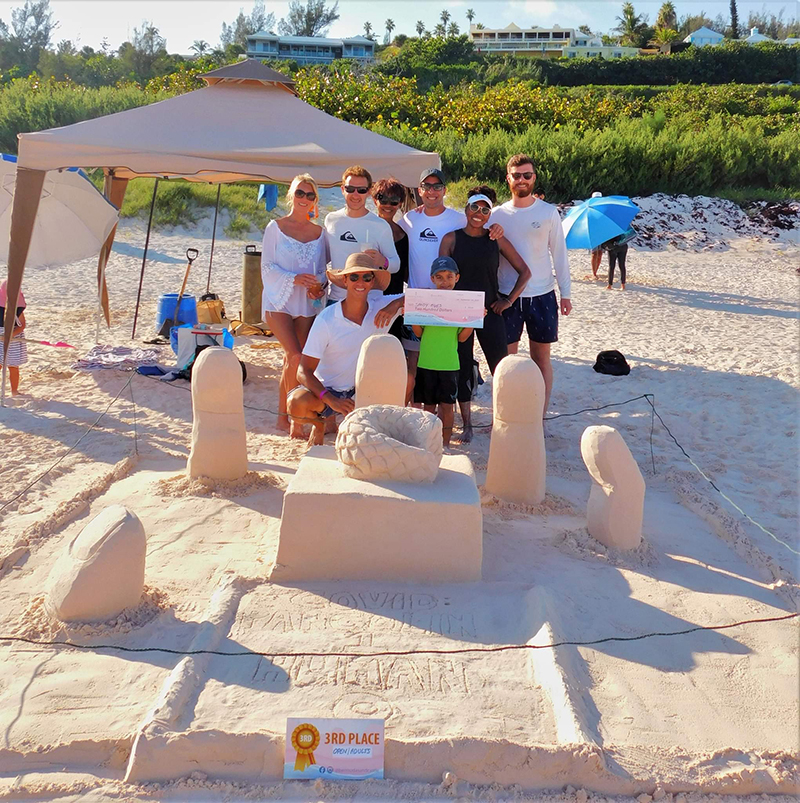 Family category;
"First place, team Bermuda Boys, Nick & Humphrey Taylor, Michael and Daniel Toyer, Greg and Gregory McBride.
"Home sweet home and what that came to mean sure lockdown, school, restaurant, office, spa.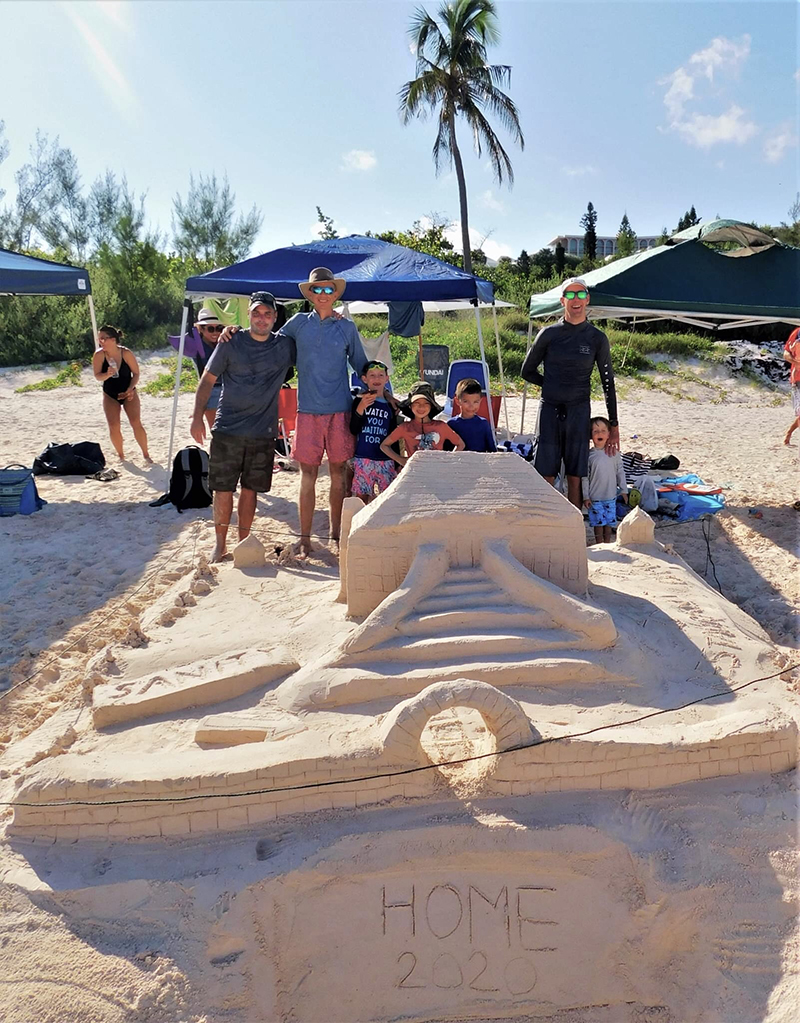 "Second place: Team Hastings family. Cheryl Hastings, Pat Hastings, Elsie & Monty Hastings
"Global warming and the last of the polar bears. Entitled "Polar Where?"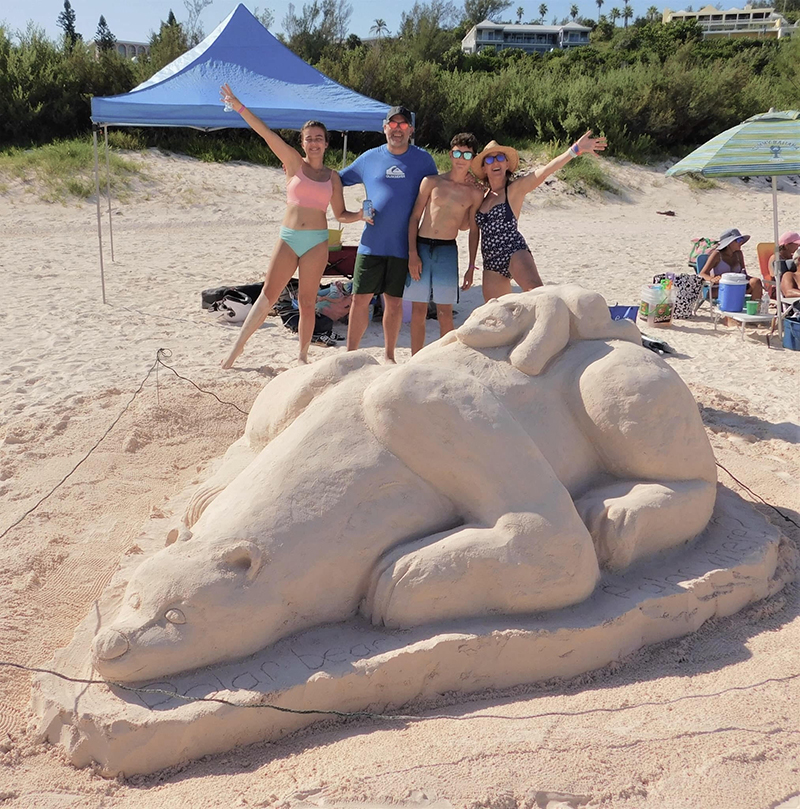 "Third place: Chin-Gurrett family. Nicky Gurret, Tyrone Chin, Christian Chin-Gurret and Camille Chin-Gurret.
"Cake to celebrate the Bermuda Garden clubs 99th year!"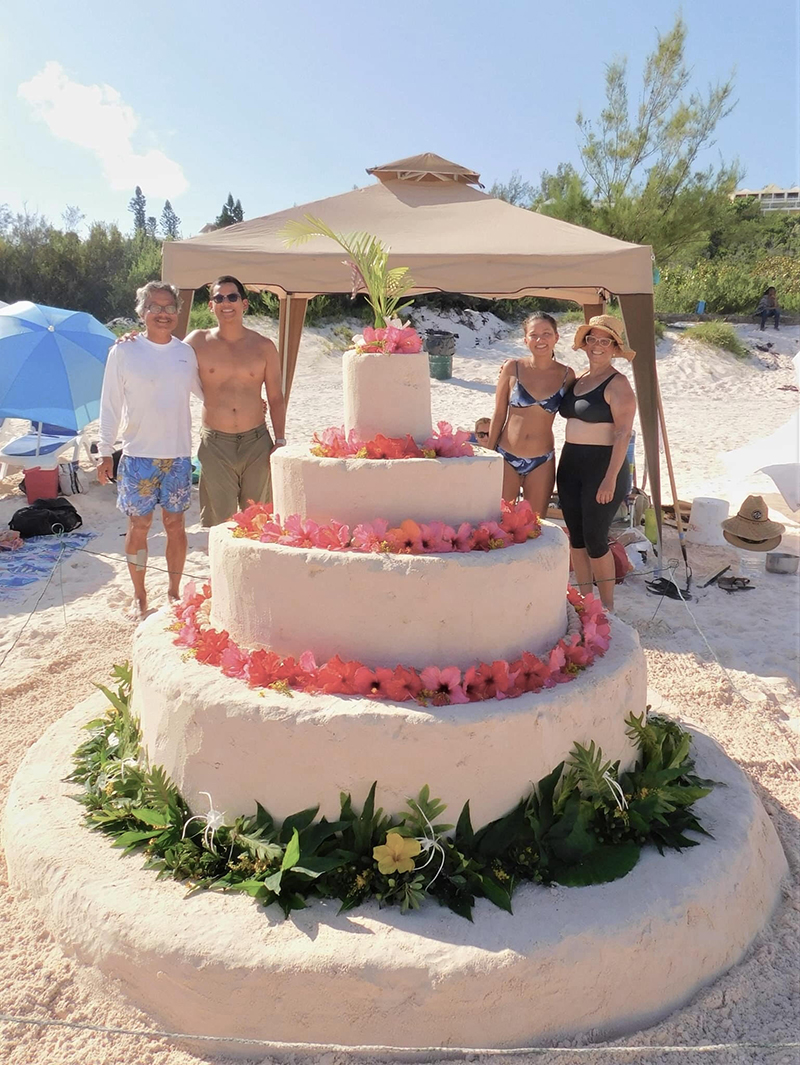 Read More About
Category: All, Entertainment, News