KraftHeinz and Butterfield & Vallis completed the second quarter of their 2020 Kraft Cares Campaign at the end of July.
For a limited time, with the purchase of any Kraft Cheese product at stores throughout Bermuda, a percentage of sales was accrued to be donated to The Eliza Dolittle Society.
Recently, a cheque was presented to the The Eliza Dolittle Society in the amount of $5,196.70.
Danielle Riviere and Joanne Harvey from The Eliza Dolittle Society and Lauren Purvey, KraftHeinz Sales Manager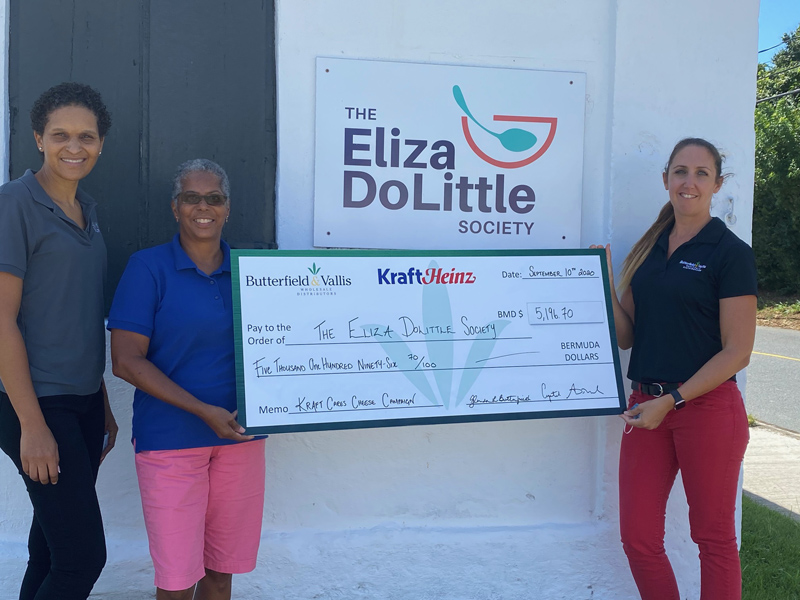 These funds will help the Society, during these very trying times, to supply clients with fresh, frozen and non-perishable items.
For the months of August, September and October funds raised from the Kraft Cares campaign will be donated to Big Brothers Big Sisters of Bermuda.
The management & staff of both KraftHeinz and Butterfield & Vallis said they "would like to thank everyone for purchasing Kraft Cheese and supporting these incredible charities.:
Read More About