While most people's focus has been on the hurricane, for obvious reasons, the island also has an election set to take place soon, and Bernews recently launched a new website – BermudaElection.com – in order to provide in-depth statistical information as well as up-to-date coverage of the 2020 General Election.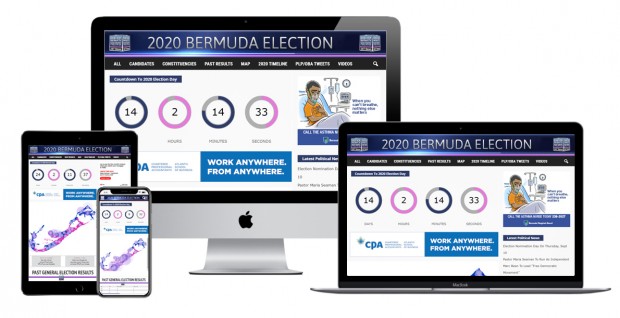 Aiming to be a comprehensive resource for the 2020 General Election and Bermuda elections in general, the site provides detailed information about the races in each of the island's 36 constituencies, highlighting the current candidates and providing past results for added context.
In all, the new site provides:
In-depth detail on each of the island's 36 constituencies, including current candidates and past results
Easy access to political news posted on the main Bernews website
Videos related to the ongoing General Election
A timeline providing the highlights of the lead up to the 2020 General Election
Visit BermudaElection.com for the newest source of General Election data, news, and videos.
Read More About
Category: All, News, Politics, technology