OBA candidate Nicky Gurret recently donated books to every child at West End Primary.
A spokesperson said, "Nicky Gurret, the OBA candidate for constituency 34 Sandys South Central, has donated a book to every child at West End Primary School."
Ms Gurret said, "West End Primary is in my constituency and I felt it would be a great support for the student to have a brand new book to take home the first week of school that they could call their own.
"I remember being a bad reader, disliking reading and being bottom of my class at reading, but I also remember improving ever so slowly and by the age of 13 receiving a gift of books for coming first in class.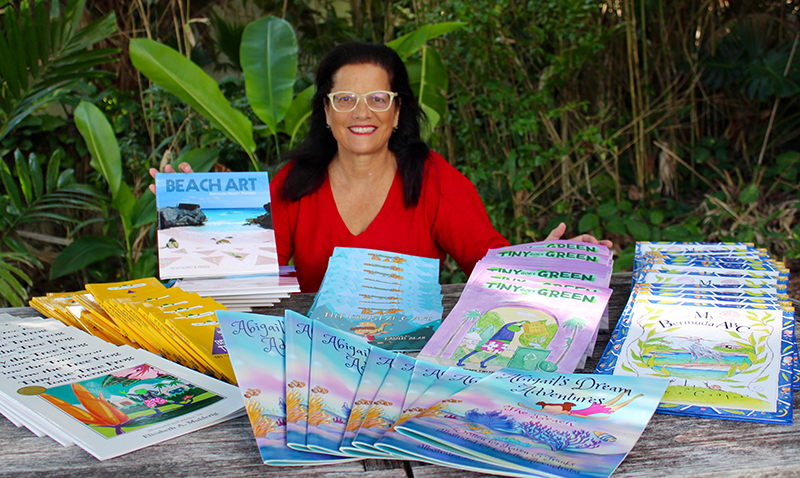 "The feeling of receiving a brand new book and reading my own book was wonderful and I want every school child at West Primary to have a gift of a book."
The spokesperson said, "Ms Gurret has selected books from local authors and, with the help of a friends, has given each child an age appropriate book. She also donated her book, Beach Art, which was released this year, to all the teachers at the school.
Ms Gurret said, "Teachers are the backbone of our education system. Both my sister and niece are teachers and I had many wonderful teaches growing up and wanted to show them my appreciation of their invaluable service."
The spokesperson said, "The books chosen as a gift for each child and their Bermudian authors are: -
P1 students: My Bermuda ABC's, by Dana Cooper
P2 students: Tiny the Tree Frog Tours Bermuda
P3 students: Abigail's Dream Adventures, The Beach, by Karen Franks
P4 students: The Adventures of Raz, The Crystal Cave, by Tashel Bean
P5 students: Tiny Goes Green, by Elizabeth Mulderig
P6 students: Not the Bermuda Triangle and History of Bermuda, by Elizabeth Mulderig

Read More About
Category: All