Today [Nov 9] the Minister of Social Development and Sports Zane DeSilva met with young Bermudian author Rodney Smith Jr. who presented the Minister with a copy of his book, "50 States/50 Lawns – One Man's Journey Around the Nation; Making a Difference One Lawn at a Time."
Mr. Smith's charity, Raising Men Lawn Care Service [RMLS] aims to teach young people the joy of giving back through community service.
They offer services such as mowing lawns, shoveling snow, raking leaves and more, free of charge to veterans, the elderly, the disabled and single mothers who have been referred to them.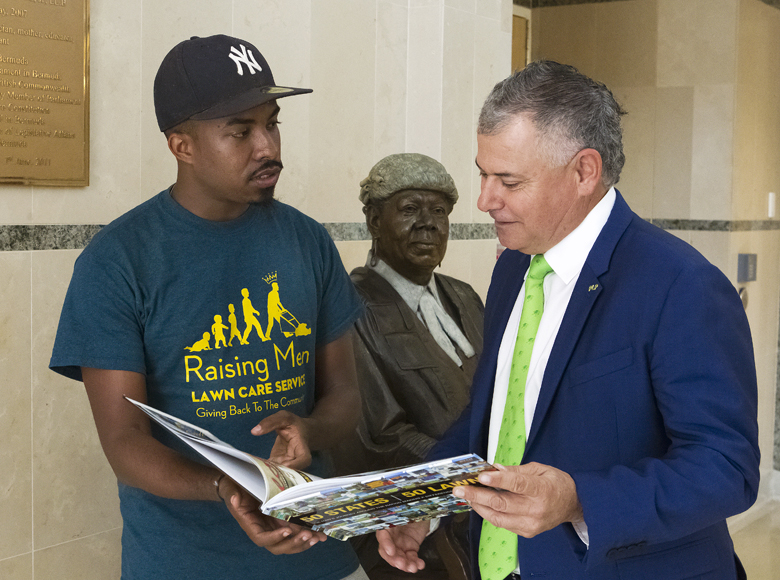 Mr. Smith embarked on his 50 States 50 Lawns challenge in May and completed the task within 39 days. He drove to 48 of the 50 states, and flew to Alaska and Hawaii, raising funds for RMLS at the same time.
The book, which is Mr. Smith's fourth book, is full of images and stories of the people he met along the way.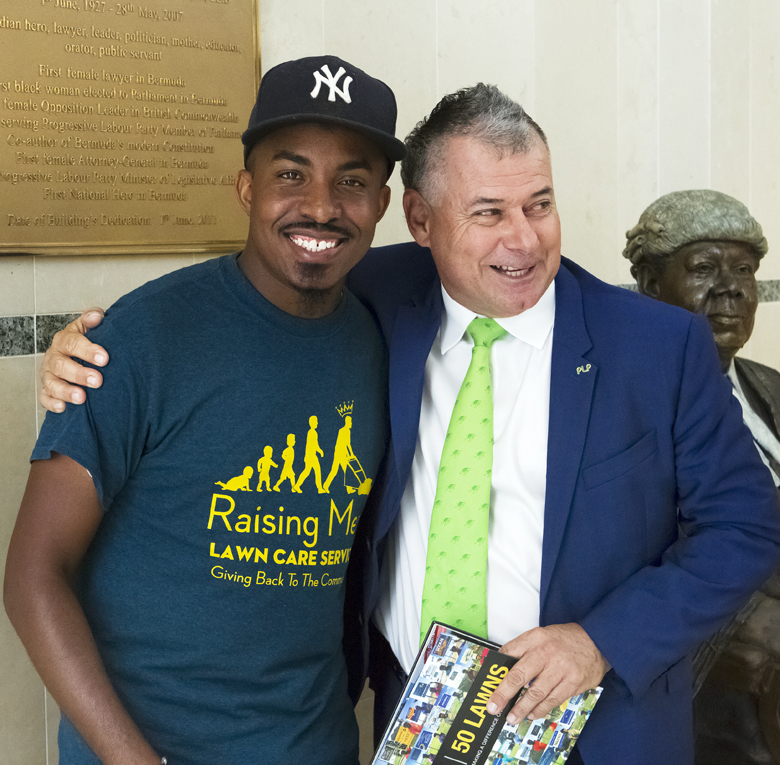 Minister DeSilva said, "Mr. Smith should serve as an inspiration to us all – to follow our passions, to help others where and when we can and to never use the excuse 'I'm too busy'.
"Not only is he currently studying for his Master's Degree in Social Work, but he also finds time to run a charity, help those in need and motivate our youth. This is a young man with exceptional determination and drive and I am excited to see what he does and where he goes next.
"Mr. Smith's story has been picked up by media outlets across the United States and I am so proud to call him one of our own."

Read More About
Category: All