The public is being urged to stay away from Elbow Beach due to excessive damage limiting access to the area.
Yesterday, a Government spokesperson said, "The Emergency Measures Organization today stated there is excessive damage to the public access to Elbow Beach.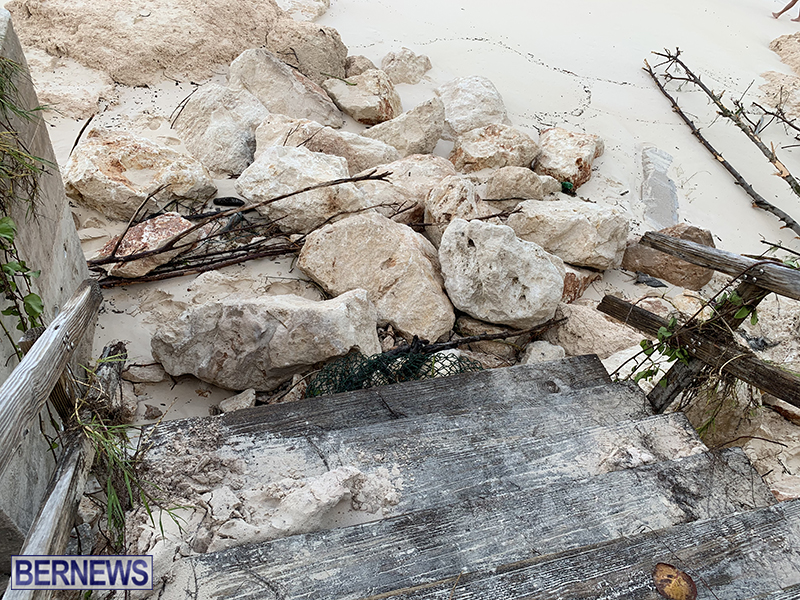 "Inspections are currently being carried out by the Royal Bermuda Regiment.
"Structural Engineers at Public Works are putting a plan in place to replace and repair the damaged wall as soon as weather conditions make it possible.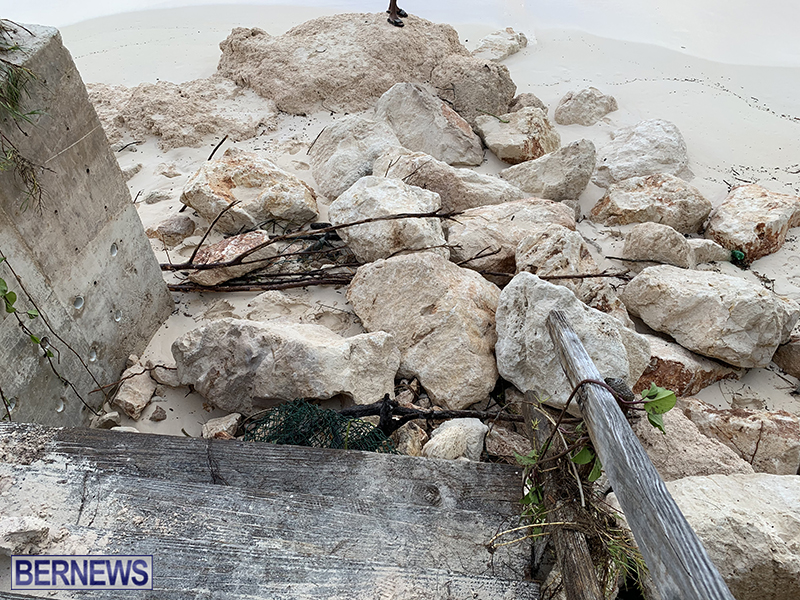 "In the meantime, the public is urged to stay away from the area. Likewise the public is reminded that the Causeway remains closed. Movement around the island is discouraged."
You can view our live updates on Hurricane Teddy and Hurricane Paulette here, and all our coverage of Hurricane Teddy here.
Update: Two more photos added below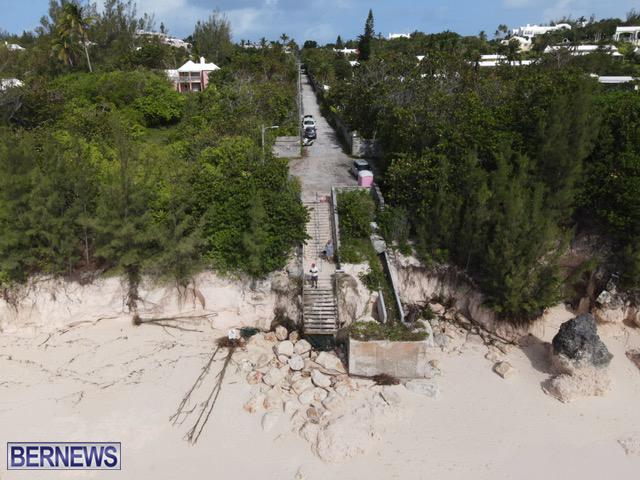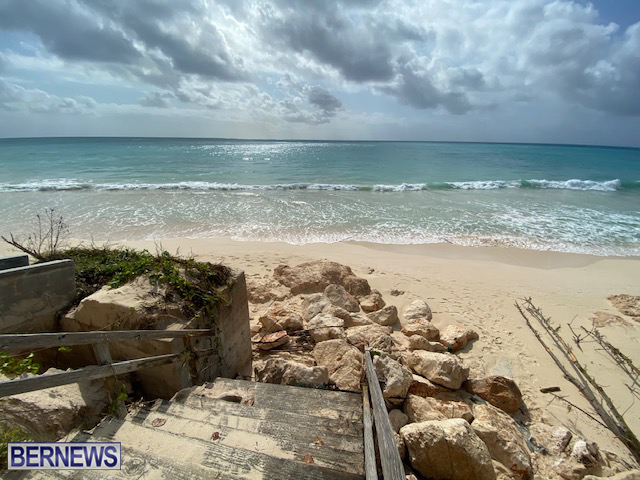 Read More About