Skyport has released the latest episode of 'Taking Off', a video series with host Mikaela Pearman that highlights the airport redevelopment project, with this episode highlighting their next phase to conduct a series of trials to test the new terminal.
Speaking in the episode, Mikaela Pearman said, "As construction wraps up at the new passenger terminal building, we are planning out the next phase and that involves you!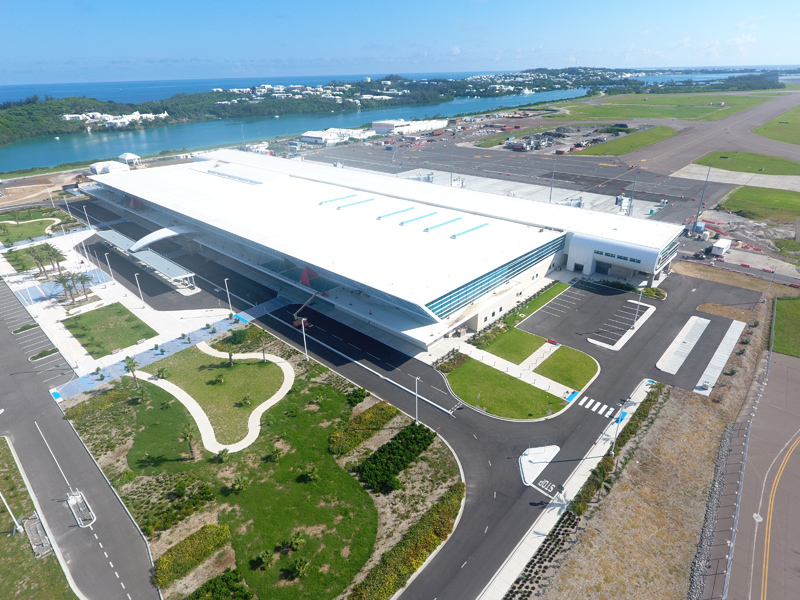 "Next month and into November, we will conduct a series of trials to test out the new equipment and the facility itself to be sure everything will be ready for opening day.
"And members of the public will be invited to act as mock passengers during the trials, held from October 20 to November 19.
"More than 800 people will be invited to comprehensively test facilities, systems and procedures in the new passenger terminal building.
"If you volunteer, you will play an important role as you undergo all procedures from check-in to Security, US Customs and Border Protection to the departure gate and from the arrival gate through Immigration to the Baggage Reclaim and Customs area.
"This is a unique opportunity for members of the public to get a front row seat in the terminal before it opens to the general public.
"For more information or to sign up to be a mock passenger, visit www.trials.skyport.bm."

Read More About