Commissioner Stephen Corbishley appealed to the public to help a family "get their privacy back" after members of the public have been walking onto their private property to look at the damage it sustained in the recent hurricane.
In an online post, Commissioner Corbishley said, "I have been contacted by the family who own the property in the photo below.
"I suspect many of you have seen the image already as it is very dramatic and truly represents the damage we saw over the past week through Hurricane force weather.
"However the owners [who I note have children] are at their wits end with members of the public actually walking onto their private property to look at the damage and take photos.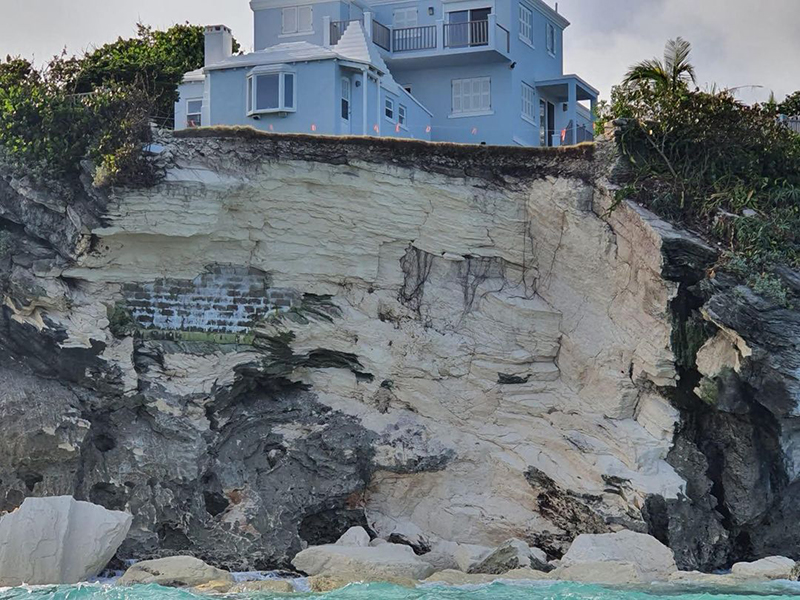 "Only yesterday a family wandered into their garden to have a look and they even had their child in a push chair which is plain daft given the dangerous situation so close to an open cliff face.
"I am sure you will agree that the family have enough to cope with in addressing not only the damage, but the dangerous situation resulting from their property wall at the cliff face collapsing.
"The family have agreed for me to put this post out and I ask you to share so we can help them get their privacy back to deal with what was an upsetting and scary incident.
"Please don't say who they are or the location if you know, but let's show team Bermuda in supporting them. It would be nice for them to get some best wishes comments as I did feel their distress in conversation.
"Finally, with my BPS hat on, I note that trespassing onto private property is an offense, but I hope this post closes the matter and it is done in agreement with the family so let's show the family some Bermuda team love. Many thanks!"

Read More About