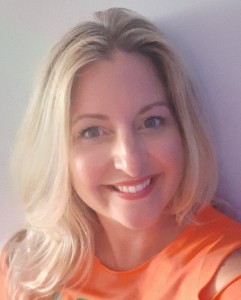 The Bermuda Sloop Foundation has appointed Heather Lamb as Business Development Manager.
Ms. Lamb will be responsible for all marketing, public relations and fund development for the Foundation.
Commenting on the appointment, Robin Hamill, CEO of the BSF stated, "Heather brings a wealth of local client servicing and business development experience to the BSF.
"We are thrilled she has joined us as of this week to raise the profile of our work with young Bermudians on the Island.
"Her role with our valued donors, sponsors and partners will help us to continue offering experiential education programs on board the Spirit of Bermuda to middle school students."
Ms. Lamb said, "I am excited to be on this adventure of a lifetime. After many years in the hospitality and financial services industries, it's wonderful to bring knowledge and experience to a role full of heart and spirit, and finally be able to give back to my community.
"Albeit at times, it will be challenging, I'm ready to face it head on. I am truly delighted to be part of an organization that transforms and influences our youth in a positive, meaningful and sustainable way."
She added that anyone interested in learning more about the Spirit of Bermuda student education programs and how to get involved can contact her directly on heather.lamb@bermudasloop.org.
Read More About