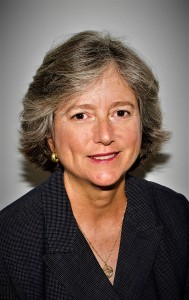 Local coaching and consulting firm Transform has launched a website, "connecting the world with its expanded service offerings."
A spokesperson said, "One of Bermuda's leading professional coaching and consulting firms, Transform, announced its own transformation by launching a new website, connecting the world with its expanded service offerings.
"Founded in 2013 as an independent consulting firm, Transform has been serving individuals and organisations globally. Adding coaching as a core service pillar in 2014, Transform has provided over 1,000 hours of coaching to individuals, partnering with them as they move through professional and personal transitions.
"In addition, Transform has supported government departments, companies, and nonprofits globally with challenges ranging from strategic planning, governance, community and employee engagement."
Pamela Barit Nolan, Transform's founder and CEO, said, "I am excited to take this next step with my company. I think it is critical that all businesses pause, take stock and re-evaluate their offerings to ensure that they are meeting the needs of their intended client base.
"That's exactly what we have been doing these past several months and with a little help from web design studio Halo Creatives, as well as several friends and clients, the new strategy and offerings are now available at transformbda.com."
The spokesperson said, "Transform is not your typical coaching firm, as several creative and supportive methodologies and practices are woven into their offerings.
"Grounded in mindfulness, each client is offered customized and unique relationships with Transform. From full system transformations to group, team or individual employee coaching, Transform can serve your organisation."
Thomas Dunstan of Bermuda Civil Aviation Authority said, "Our company hired Pam Barit Nolan of Transform to assist us with team building, staff engagement and improving morale. Pam masterfully planned out a path for us and facilitated many enlightening and very open discussions.
"Her approach is a balance between coaching, mentoring and facilitating that has helped our development as a team and improved how we work and communicate together."
The spokesperson said, "Individual clients describe Pamela as a 'patient and trusting partner' that has a passion for her work. Pamela is a huge fan of Bermuda's beauty and often invites clients to work with her outdoors."
Spencer Brown, owner of Island Rehab Hub, said, "Mindfulness and life coaching with Pam has been one of the most powerful experiences of my life. Pam's flexible and adaptable approach has opened my eyes to the power of nature to achieve incredible results."
The spokesperson said, "2020 has been a challenging year for everyone and amidst the challenge, Transform pivoted and moved its work online. While generally preferring working in person with groups and individuals, Transform has answered new needs from clients.
"Organisations in need of support have enjoyed regular mediation offerings and facilitated conversations to improve resilience, empathy and communications in a new mostly virtual world."
Ms. Barit Nolan said, "The demand for coaching and facilitation services, along with emotional support and techniques for reducing stress have increased these last several months.
"We have been pleased to respond to these needs and to help ensure that individuals, groups and organisations not only survive, but thrive during the pandemic."
The spokesperson said, "While based in Bermuda, Transform's clients are located all over the world, from the US, Canada, the UK, Europe, the Caribbean, and Africa. These are just a few places that Transform has served and assisted with transitions and transformations of all kinds."
Prestage Murima, Head Program Support Unit, Nigeria, UN – International Organisation for Migration, said, "She is patient and has a way of extracting underlying issues that would otherwise be lurking in the background unnoticed. I enjoyed every session with her. She followed up diligently and gave me advice above and beyond what we had agreed to do."
The spokesperson said, "When appropriate, Transform collaborates with professional partners globally, ensuring that each organisation is served in the best way possible. One particularly powerful partner is BetterUp, a virtual coaching firm based in the US.
"BetterUp has over 2,000 credentialled coaches in 65 countries and supports 32 languages, allowing Transform, working with BetterUp, to respond to larger companies globally and giving employees access to the power of coaching no matter where they are.
"For more information about Transform's services, please visit their new website. Book a discovery call and start a new chapter with a trusted and experienced partner."

Read More About
Category: All, Business, technology