The Driven Society and Bermuda Economic Development Corporation [BEDC] will be hosting a conversation with Chloe Cheyenne on Thursday [Oct 22] at 9.00pm.
The event flyer says, "Join Driven Society and Bermuda Economic Development Corporation on October 22nd for an inspiring conversation with Chloe Cheyenne, moderated by Bermuda's own Media Maya.
"Chloë Cheyenne is a social impact tech entrepreneur who is passionate about uniting change-makers around shared causes and movements.
"Chloe founded her company, COMMUNITYx [Cx], in light of her dad's tragic experience with police discrimination and misconduct that left him permanently handicapped.
"Since launching in September 2019, Chloe and COMMUNITYx have earned major accolades, such as being recognized by Forbes 30 Under 30 as the #1 Startup of The Year and being named one of Startup Grind's Top 100 Global Startups.
"Additionally, the company has received press coverage from outlets such as Forbes, MSNBC, Black Enterprise, Fast Company, The Root, ZORA by Medium, and The Grio. You can follow Chloë on the COMMUNITYx App.
"Stay tuned: InspireCon is returning this November."
To register for the free event, click here.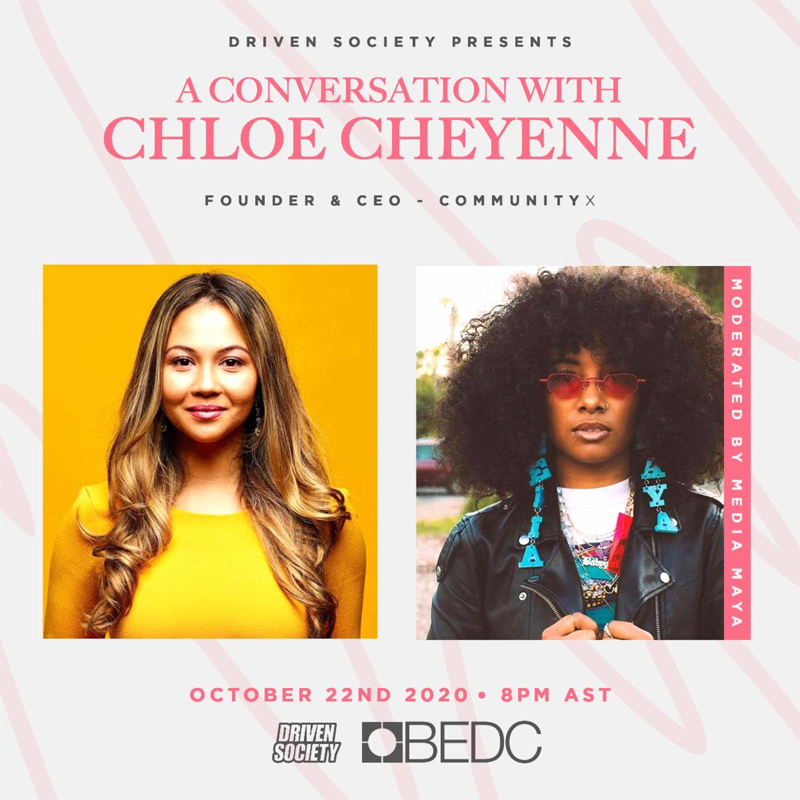 Read More About