Mount Saint Agnes Academy [MSA] have welcomed Naquita Robinson — who is well known for her work in football coaching — as a PE Teacher.
A spokesperson said, "Welcome to our new PE Teacher, Naquita Robinson. Mrs. Robinson has been teaching since 2000, first at TNT Tatem and then at Dellwood. One of her strengths and passion is football. She was the first female coach of Bermuda Women's National Team. She currently is the head coach for the Bermuda National Football Girls' Teams U15s, 17s, 20s and Seniors.
"She was also instrumental in building the Leadership Academy for girls with David Bascome. This academy teaches girls career readiness and leadership skills, along with football. They started with 7 girls and now have over 50 girls. She is very excited to see how far girls' football has come.
"Here at MSA, she would like to build relationships as she supports and encourages all student athletes. She studied at Messiah College and Kean University and in October 2018 she was one of the first women to receive the UEFA Level B Coaching Licence. She is married with 2 boys ages 2 & 12 years old. We warmly welcome Mrs. Robinson to the MSA family."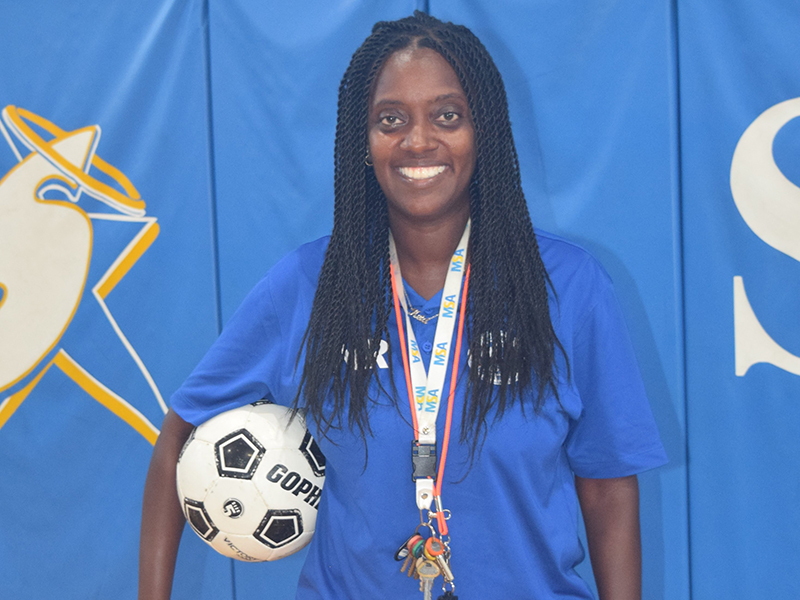 Read More About