The first day of the World Tens Series League took place today [Oct 25] at the National Sports Center and saw the London Royals and Rhinos end the day undefeated with three wins each.
Royals winger Dan Norton had the honour of scoring the first try in World Tens with his effort inside the first minute of the Royals opening round victory against Miami Sun. Ben Cima converted the first conversion jeopardy five pointer in game two of the day, as Ohio Aviators ran out 26-0 winners against Phoenix.
Carl Meyer, arguably player of the day for Rhinos, crossed for three tries, one in each game he played, and booted two conversion jeopardy five pointers in an outstanding personal haul.
Tom Bowen, David Busby and Norton all scored for the Royals in session one as a solitary try by Janry du Toit meant Miami tasted defeat. The Aviators crossed for four tries in a bonus point victory against Phoenix, with the side representing the Middle East made up largely of local Bermudian players for this round. Rhinos from Southern California came from behind to defeat Toutai Kefu's APDs in the third match of session one as they got their campaign off to a winning start.
Carl Meyer and Jake Hidalogo were the scorers as the Rhinos got the better of the Aviators 12-0, before The Miami Sun routed Phoenix 32-0, with Nick Bowyer scoring a brilliant individual score. Tom Emery's score on the stroke of half time proved crucial as the Royals saw off APDs 12-0 in the last match of session two.
Six tries and another Myer five-point conversion rounded off an excellent day's work for the Rhinos as they despatched of Phoenix 38-10. Gio Douyon scored for Phoenix and Mat Turner stepped up to land the five-point conversion, which included a neat celebration.
It took until round three for the Asia Pacific Dragons to get their first victory, a 20-0 win against Miami Sun saw some brilliance from Api Naikatini, who was exceptional throughout this game.
The event resumes on Monday with six matches in total where we will find out who tops the table at the end of round one. Rhinos and London Royals meet in the final match of the day and could see two undefeated teams competing for round one bragging rights.
Session One
London Royals 23 v Miami Sun 6
London Tries: Tries: Norton [1], Bowen [10], Busby [13], Coetzee [16]; Conversions: Elan-Puttick [3 points]
Miami Tries: Janry du Toit [18]; Conversions: Lalasava [1 point]
Ohio Aviators 26 v Phoenix
Ohio Tries: Howard [4], Rodriguez [9], Eloff [15], Riley [19]; Conversions: Cima [6 points]
Rhinos 16 v Asia Pacific Dragons 5
Rhinos Tries: Meyer [13], Nott [17]; Conversions: Meyer [6 points]
Session Two
Rhinos 12 v Ohio Aviators 0
Rhinos Tries: Meyer [9], Hidalgo [15]; Conversions: Meyer [2 points]
Miami Sun 32 v Phoenix 0
Miami Sun Tries: Van Der Merwe [2], Hughson [6], Tuamoheloa [11], Bowyer [14], du Toit [17], O'Keefe [19]; Conversions: Lalasava [2 points]
London Royals 12 v Asia Pacific Dragons 0
London Royals Tries: Emery [10], Elan-Puttick [19]; Conversions: conversion Aguirro [1 point], Elan-Puttick [1 point]
Session Three
Rhinos 38 v Phoenix 10
Rhinos Tries: Tries: Cama [3], Meyer [9], Regan [4,10], Kindregan [14], Widmer [18]; Conversions: Myer [8 points]
Phoenix Tries: Douyon [16]; Conversions: Turner [5 points]
London Royals 11 v Ohio Aviators 10
London Royals Tries: Mitchell [9], Busby [18]; Conversions: Aguirro [1 point]
Ohio Aviators Tries: Hattingh [5]; Conversions: Cima [5 points]
Asia Pacific Dragons 20 v Miami Sun 0
Asia Pacific Dragons Tries: Naikatini [2], Naromaitogo [12], Saunitoga [18]; Conversions; Bell [Five points]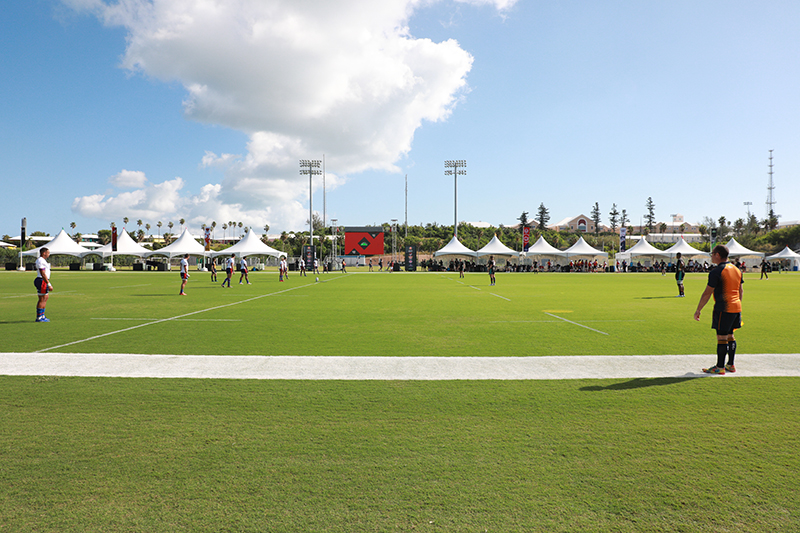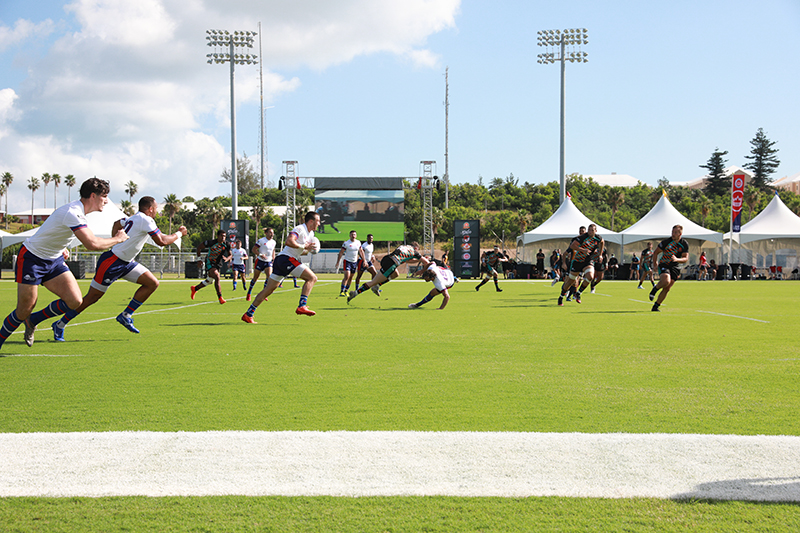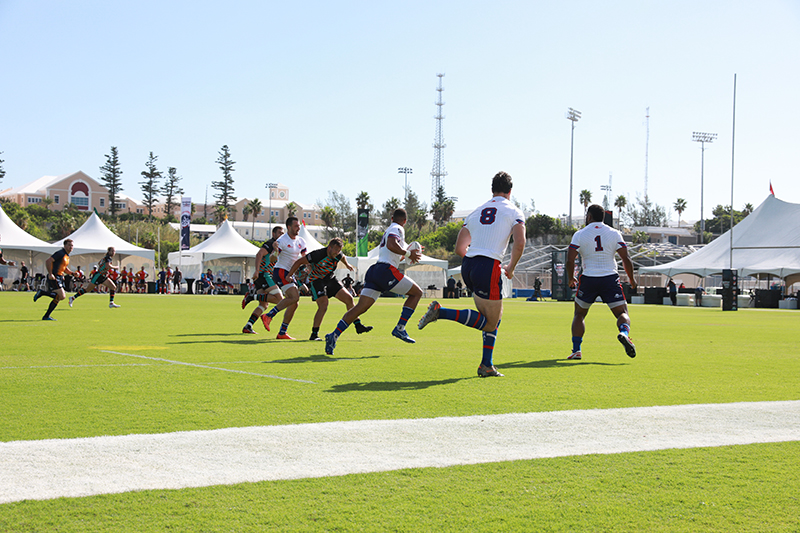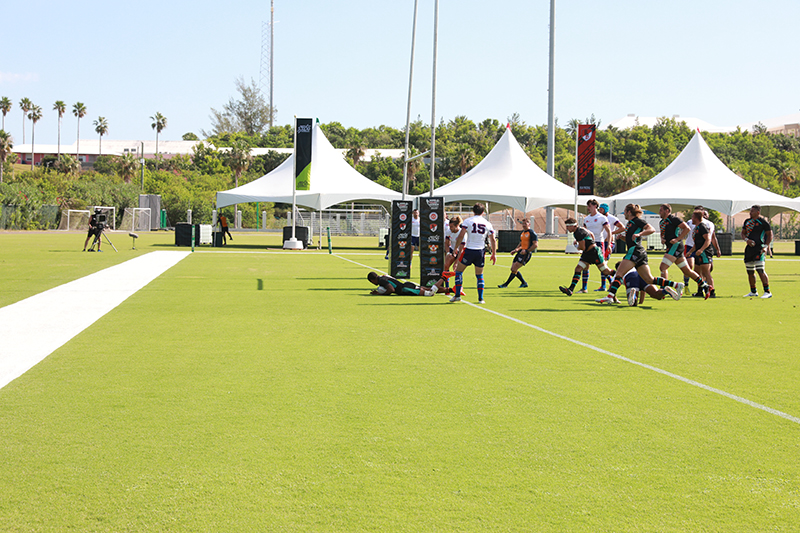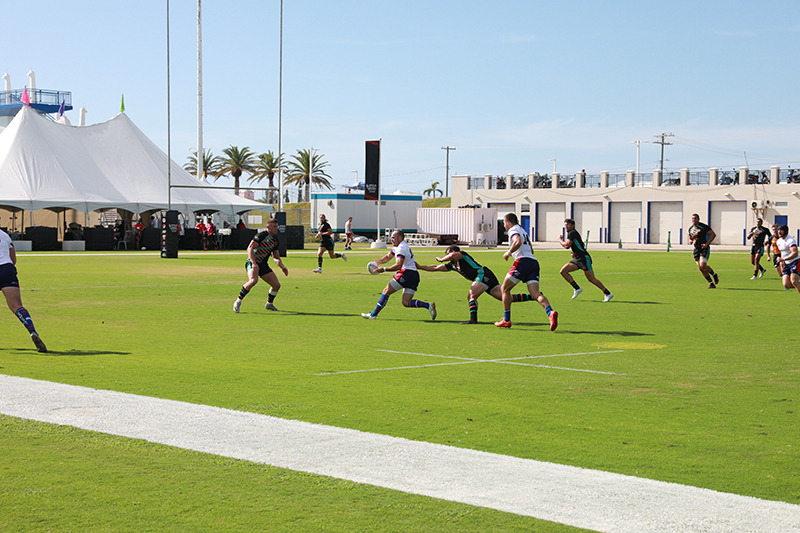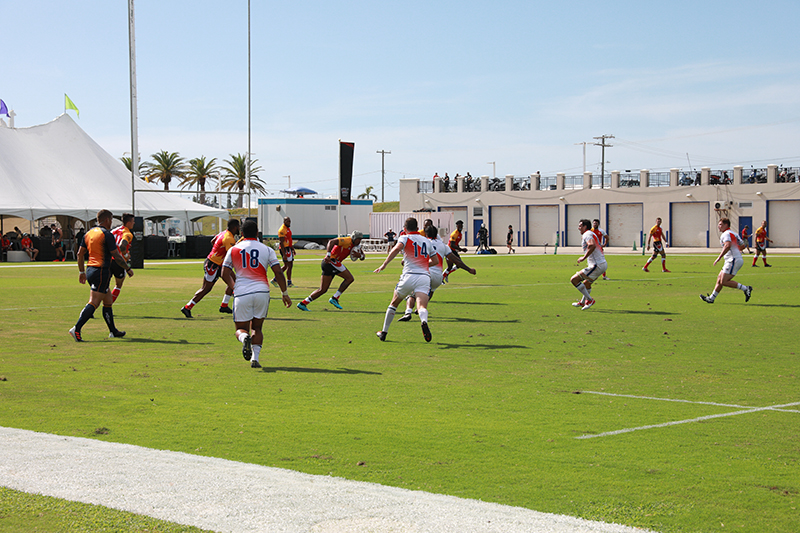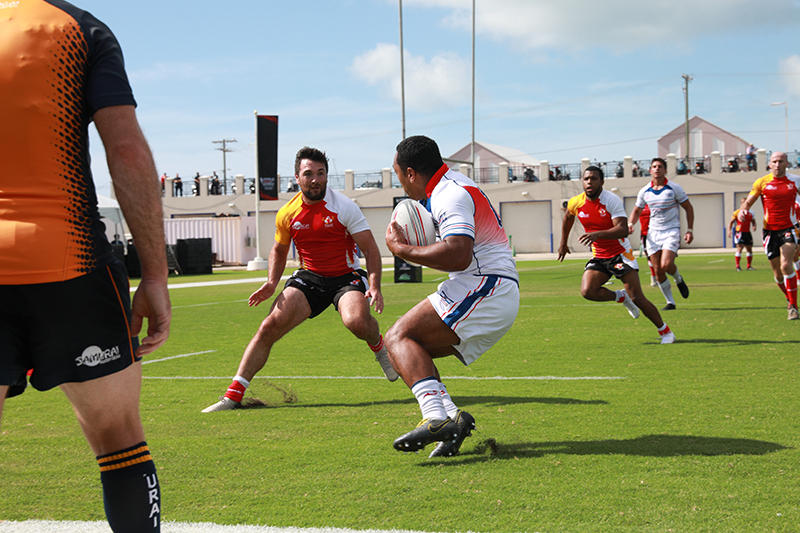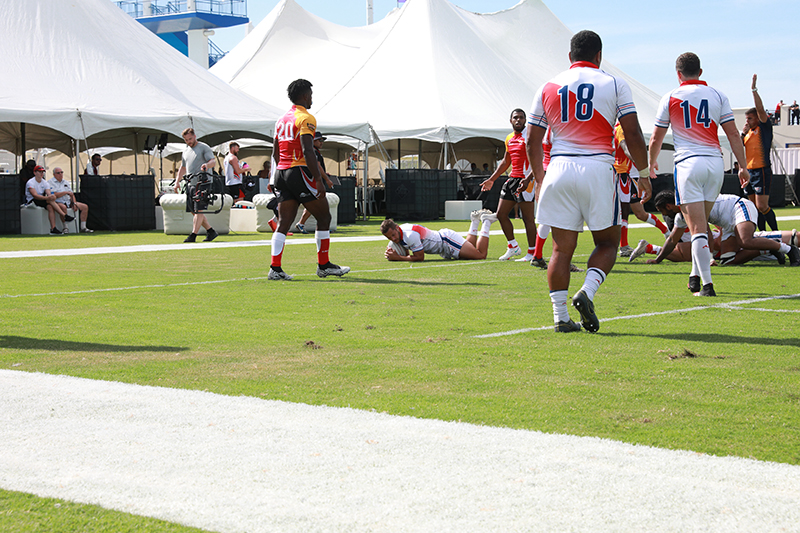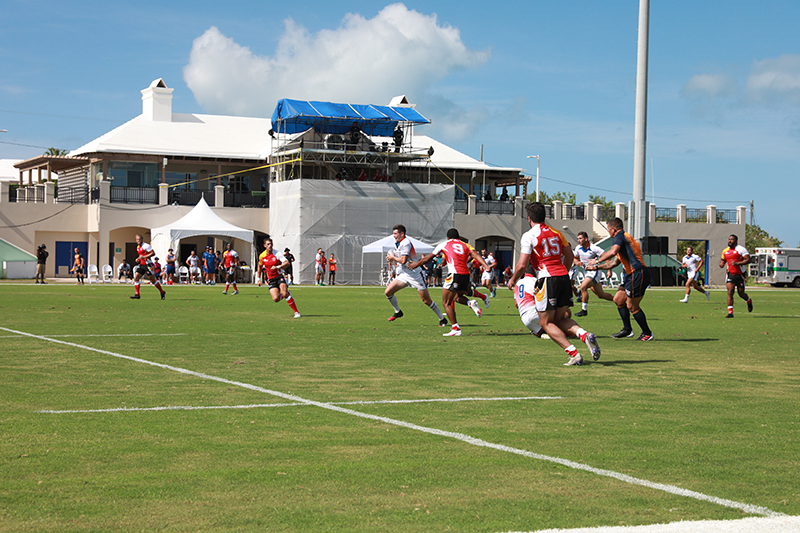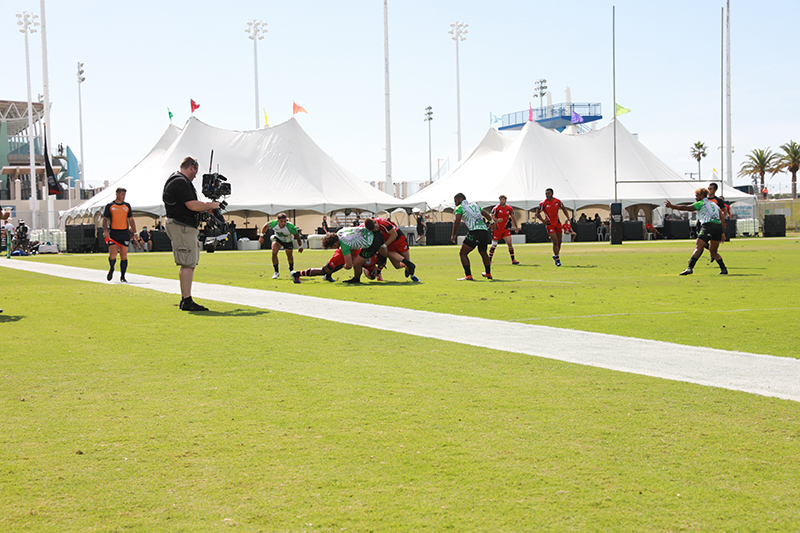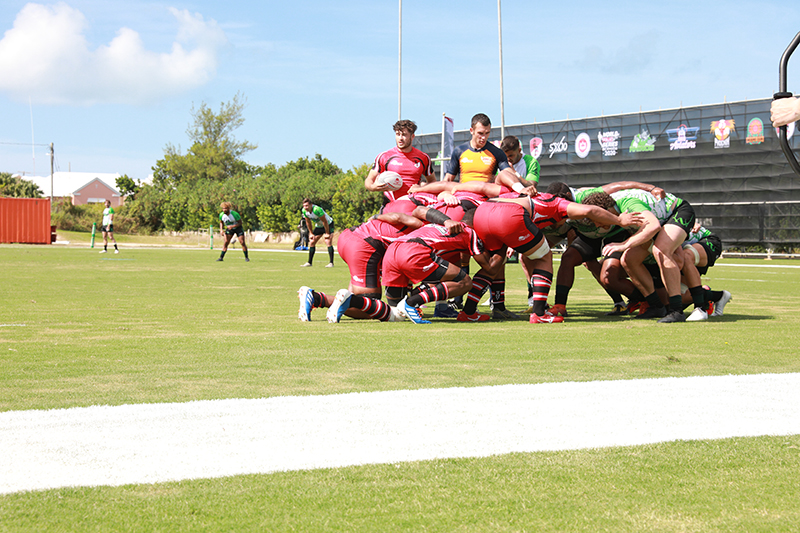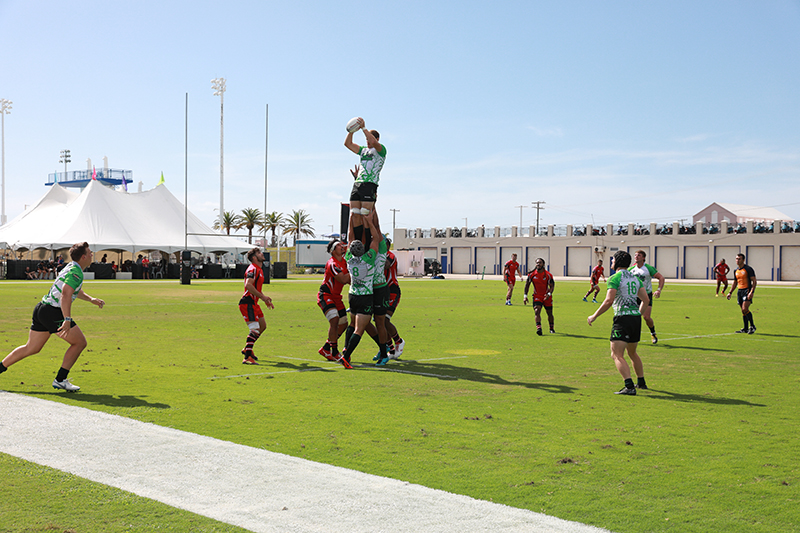 Read More About