The 2020 eMonday initiative — which will be held on November 30th with a goal to support the development of local e-commerce businesses — is offering the chance to win three $250 vouchers for online buyers to use at any of the participating online shops.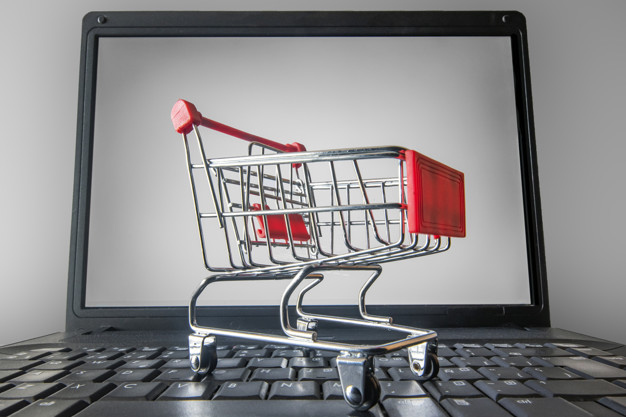 A Government spokesperson said, "Today Premier, the Hon E David Burt JP, MP, invited Bermuda to turn its attention to online shopping and to benefit from the multitude of opportunities that will be available to them on eMonday 2020, slated for November 30th.
"eMonday was first launched in 2010 during Global Entrepreneurship Week as an online initiative aimed at encouraging residents to 'Shop Local.' Its goal remains to support the development of local e-commerce business in Bermuda.
"eMonday 2020, is sponsored by the Department of Economic Development [EDD] and spearheaded by the Bermuda Economic Development Corporation. The initiative's main objective is to see as many e-tailers [online retail vendors] as possible offer online deals to shoppers. All participating consumers will have to do is shop on those e-tailers' sites."
"eMonday aims to support and encourage the continuous development of e-commerce on the Island," said Premier Burt. "When considering the current pandemic, one silver lining is that more of us are supporting local businesses both online and in person. eMonday aims to enhance the practice of shopping online and to motivate sellers and buyers alike to use the Internet when transacting, particularly as the Island gears up for the Holiday Season."
A spokesperson added, "The event will benefit shoppers as well as e-tailers. Prizes will include one $500 voucher to the e-tailer that makes the most individual sales during eMonday 2020, and three $250 vouchers for online buyers to use at any of the participating online shops.
"To win a $250 voucher, buyers will be included in a raffle by posting on Facebook and Instagram a picture of the product they purchased online and of the top of the e-receipt showing the vendor and dated on eMonday. Posts must tag the vendor, the BEDC [@BEDCBDA] the EDD [@EconomicDevelopmentDepartment], and #eMonday, #GEWBermuda, #BEDC.
"To enjoy the benefits of eMonday and qualify for the $500 voucher, participating businesses will be required to accept orders online or accept orders online with the ability to provide full online payments.
"They will also have to offer one or more discount[s] or promotion[s] on eMonday. Additionally, they must use social media tools such as FaceBook and Instagram to direct vendors to their sites prior to eMonday, using the #eMonday hashtag in their promotions.
"Only transactions dated November 30th will be considered for the voucher raffle. Winners will be announced on December 11th.
"Buyers are invited to visit www.eMonday.bm for a list of participating e-tailers and to find out about the products that are subject to eMonday deals. The website will also link to the relevant websites and social media channels of both organisations. Vendors are therefore encouraged to register, starting today, the online promotions that they have on www.eMonday.bm."

Read More About
Category: All, Business, News, technology