The First Devonshire Brownie Pack will be holding a reading initiative after MP Zane DeSilva donated close to $1,000 to purchase books written by Bermudians Dr. David Chapman and Ras Mykkal.
A spokesperson for the Brownie pack said, "The First Devonshire Brownie Pack is elated and appreciative of the generosity and compassion of MP Zane DeSilva.
"MP DeDilva donated close to $1,000 towards the purchase of Bermuda books written by Dr. David Chapman, which will be used to enhance reading skills with emphasis on fluency, vocabulary, and comprehension.
"The devastating pandemic has caused multitudes of children to fall behind in reading, locally and globally. As a result, Bermuda, as well as other jurisdictions are working feverishly to develop tutorials, provide laptops and reading resources and boost reading skills to avoid future challenges in education.
"MP DeSilva has partnered with First Devonshire Brownie Pack to make sure each and every girl receives an opportunity to shine.
"On Saturday, November 7th, Brownies received Dr. David Chapman's books: Daddy and I Explore Nonsuch Island, Daddy and I Explore the Caves, Daddy and I Explore The Tide Pools, Daddy and I Explore the Mangroves, and Daddy and I Explore the Farm.
"They also received Ras Mykkal's charming Butterfly activity book, which will be used as the Brownies explore the environment.
"Dr. David Chapman was born and raised in Bermuda. He attended Hampton University and the University of West Indies and Wheelock College, where he studied Marine and Environmental studies as well as Marine Ecology and Education.
"He has a profound passion for environmental studies and a gift for educating both young and old. He has received numerous awards and citations for his work and continues to inspire others through his books, writings and talks.
"The dynamic photographer who made the experiences come alive in each book authored by Dr. Chapman in the Daddy and Me series is Ms. Cherie Richardson, who was born and lives in Bermuda.
"The Brownies are fortunate to have been chosen to benefit from two gifted Bermudians. In spite of the pandemic, learning continues to take place both in schools and through community ventures afforded by persons such as MP Zane DeSilva.
"Brownie meetings have moved from St. Patrick's Church and have been taking place on Zoom, due to Covid 19.
"Brownies will start their book study with Daddy and I explore the Mangroves. They will explore vocabulary words such as adapt, decompose, erosion, excretion, identity, nutrients, prop roots and habitat.
"They will explore reasons why the mangrove snail has adapted to moving and feeding with the tides, factors which help algae grow and strive in mangrove environments, the importance of germination of mangrove seeds and impact of adaptation in the mangrove forests, and importance of mangroves obtaining oxygen from the air.
"Field trips will take place both with parents and as part of Brownie excursions on weekends. The Bermuda Aquarium will be visited and girls will explore the Mangrove exhibit. They will also visit the Blue Hole Mangrove sanctuary and culminate with a Brownie Scavenger Hunt.
"Each book will be followed up with activities which encourage critical thinking. Observations will be recorded in the Environaut Log found in the back of the books. This will stimulate sentence development, penmanship and correct spelling. Students reading will be assessed at the beginning and throughout the programme to determine growth in reading.
"Those with the need for intensive tutorials will use the books for individual lessons to compliment the online group lessons. Each girl will receive a 500 word booklet which will be used at meetings and at home on a nightly basis. Those able to read and spell all 500 words by the end of the programme will receive a choice of books from Brown and Co.
"The first set of the Daddy and Me series was donated to the Brownie leaders to use with the Brownies by educator and African Heritage Diaspora Trail Champion, Maxine Esdaille, who, along with Tawny Owl, historian Juneia Jeffers conducted a Heritage trail morning of discovery in the town of St. George's with the Brownies.
"Mrs. Esdaille will continue to act as Heritage Consultant to the leaders, as they endeavour to provide for the girls a rich invigorating programme. The culmination of the Heritage walk was a visit to the home bought by Mr. Jemmy Darrell, former slave, who won his freedom as King's Pilot. The Brownies met his seventh generation relative during their Heritage Trail Walk in October.
"Brownie Leaders who will be overseeing the online experience are Brown Owl, Cathy Bassett, a retired educator and veteran Girl Guider for 38 years and Brownie Director, Nekesha Holdipp, teacher leader and Ministry of Education Social Studies facilitator who is a former brownie of Brown Owl Bassett, and Brownie mom to four outstanding Brownies and past Brownies of First Devonshire Pack.
"Leaders who will lead out with field trips and excursions are Tawny Owl, Rita Woolridge, Snowy Owl, Junea Jeffers, Nana Owl, Ingrid Romaine, Directors Idalia Fox and Vanessa Sta Maria.
"The theme for the reading initiative is 'Girls Rock And Roll In Reading And Writing.' The First Devonshire Brownies are appreciative and grateful for the kind gesture of MP Zane Desilva and the ongoing support of Mrs. Maxine Esdaille."
"The photographers who were responsible for both photography and graphic illustrations include Cherie Richardson, Carlos and Natasia Richardson, Duvon Powell and Liz Dodsworth."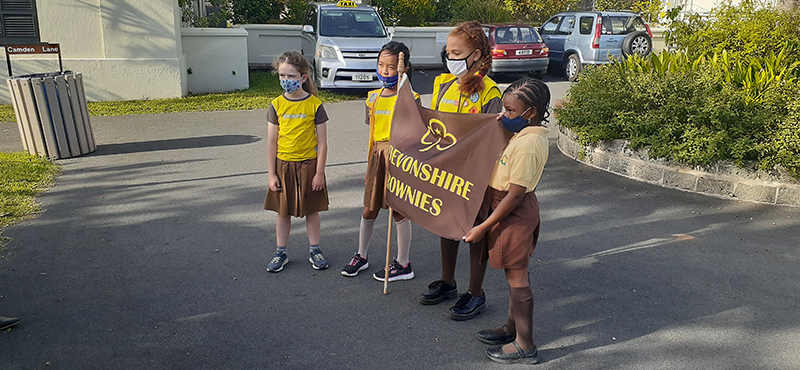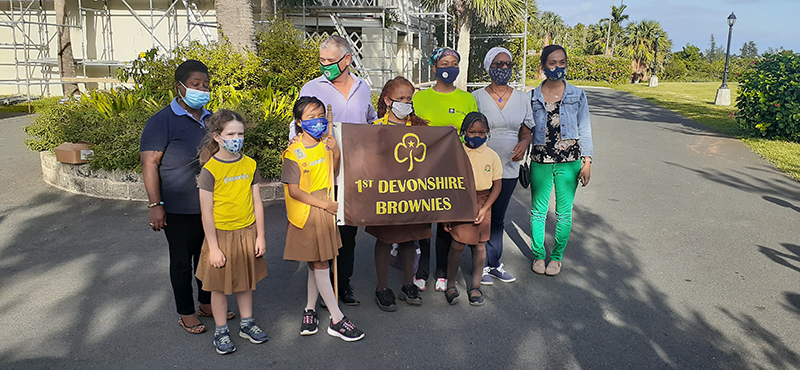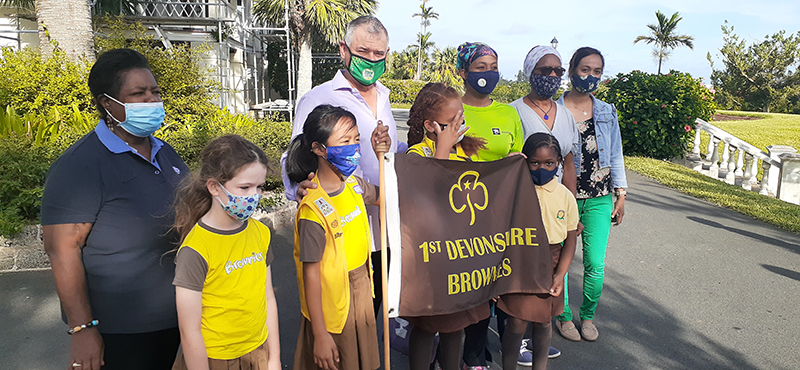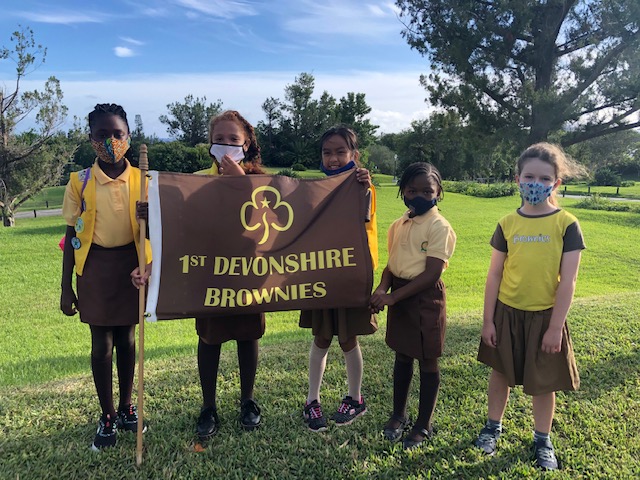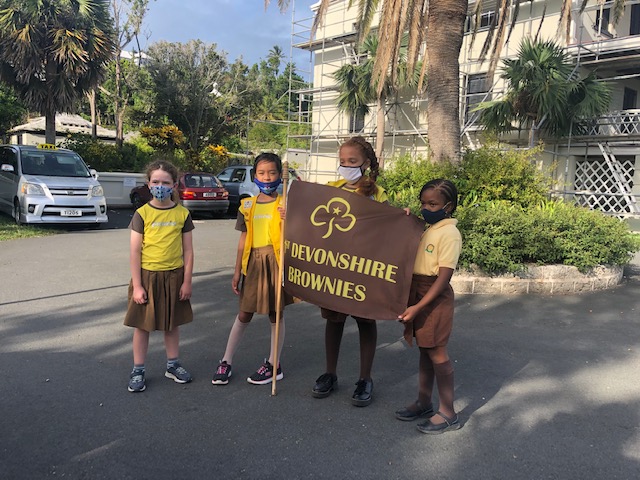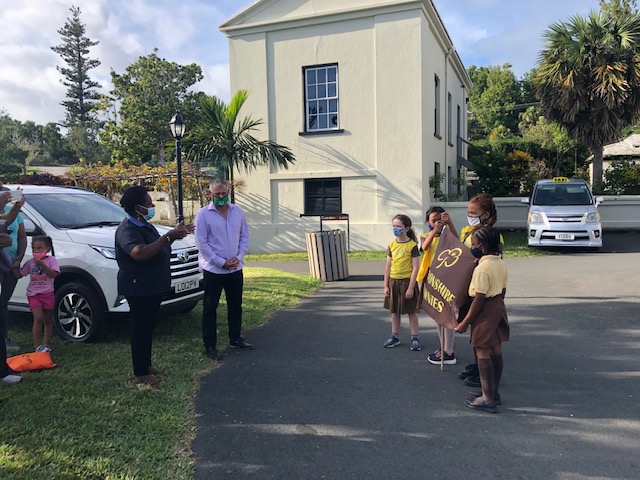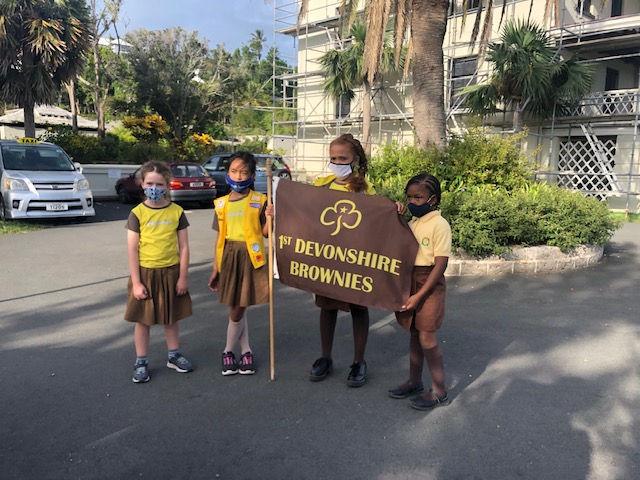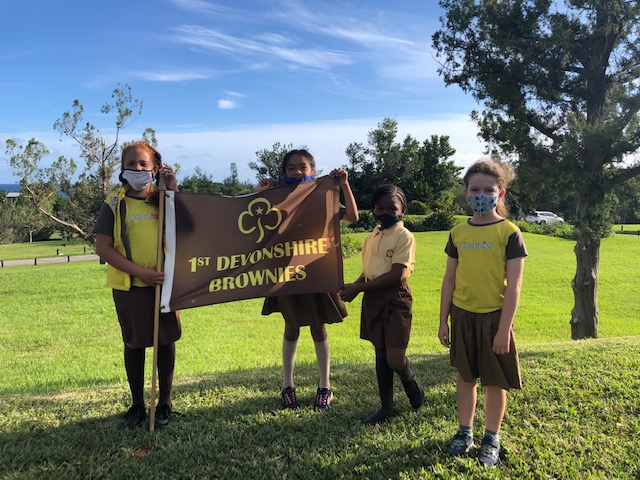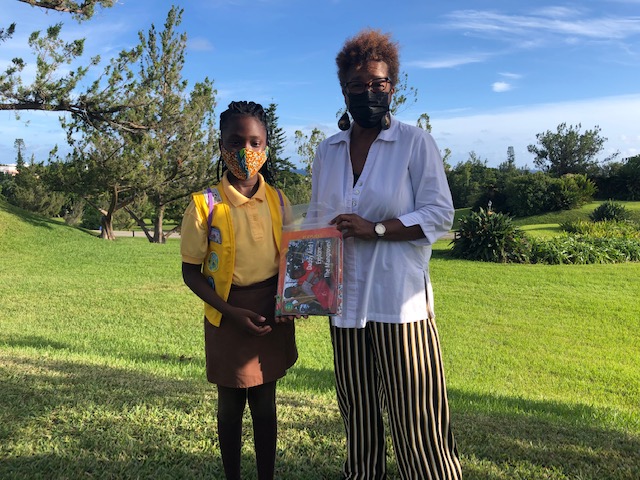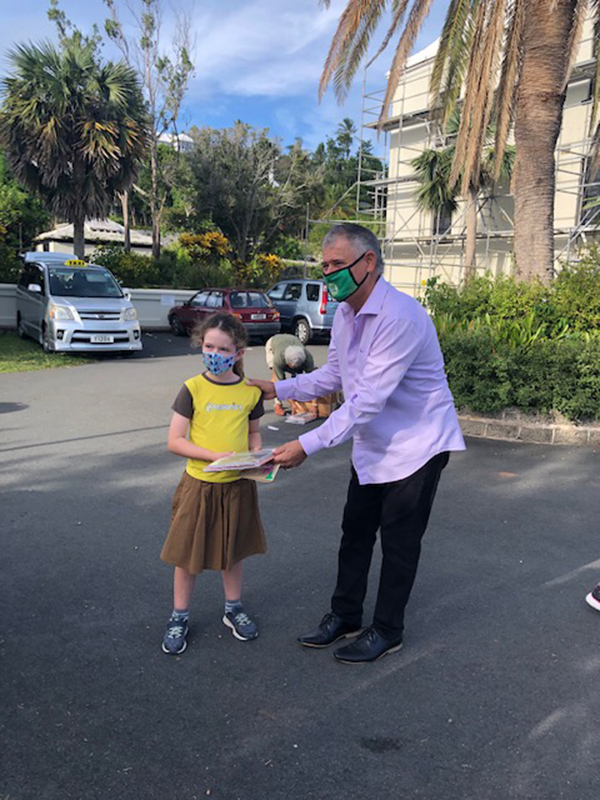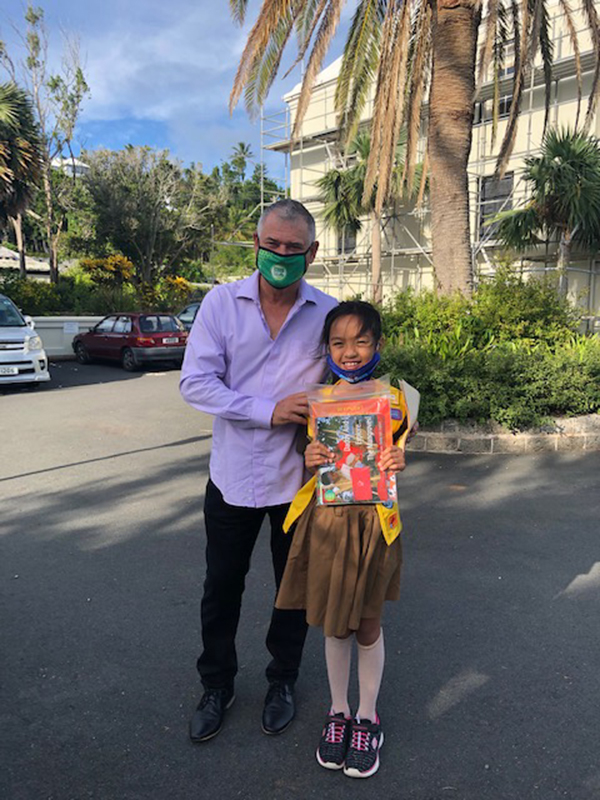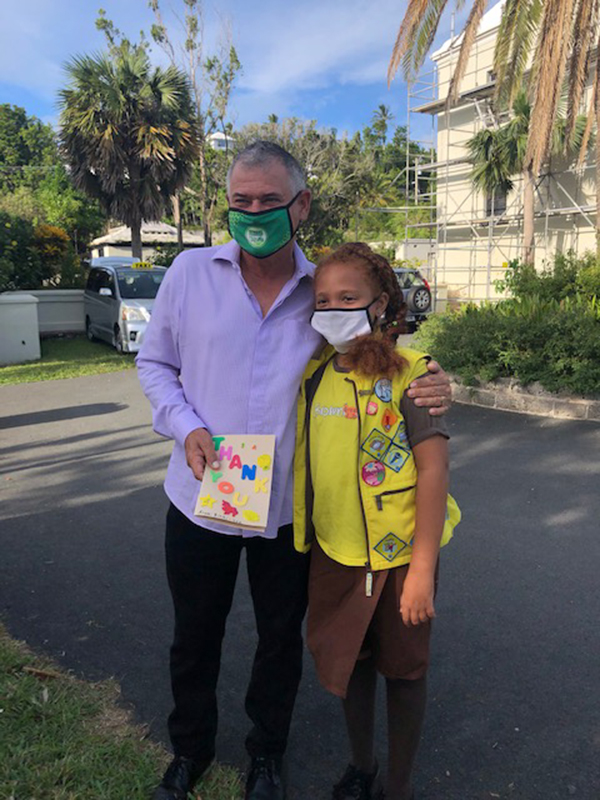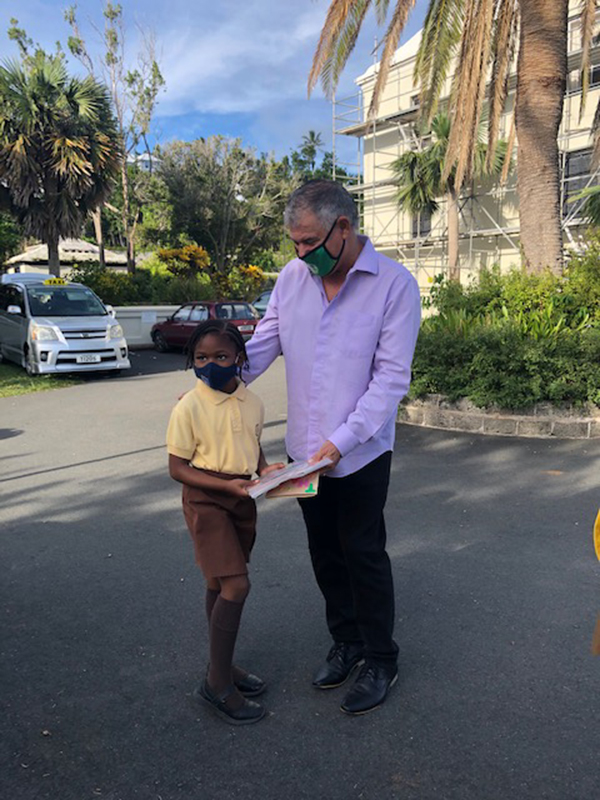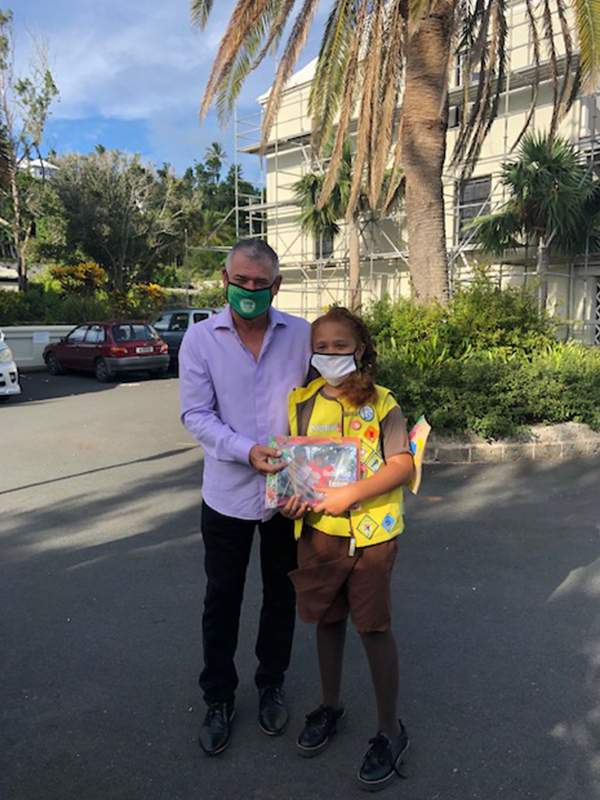 Read More About
Category: All, Entertainment, News, Photos