Subtropical Storm Theta has developed in the Atlantic, and while not posing a threat to Bermuda, it has broken a record by becoming the 29th named storm of the 2020 Atlantic hurricane season.
"This breaks the single season record for the most named storms previously held by the 2005 Hurricane Season," the U.S. National Hurricane Centre said.
Subtropical Storm Theta is "not a threat to Bermuda," the Bermuda Weather Service said, with its closest point of approach to Bermuda within 72 hours having passed.
Graphic courtesy of the BWS: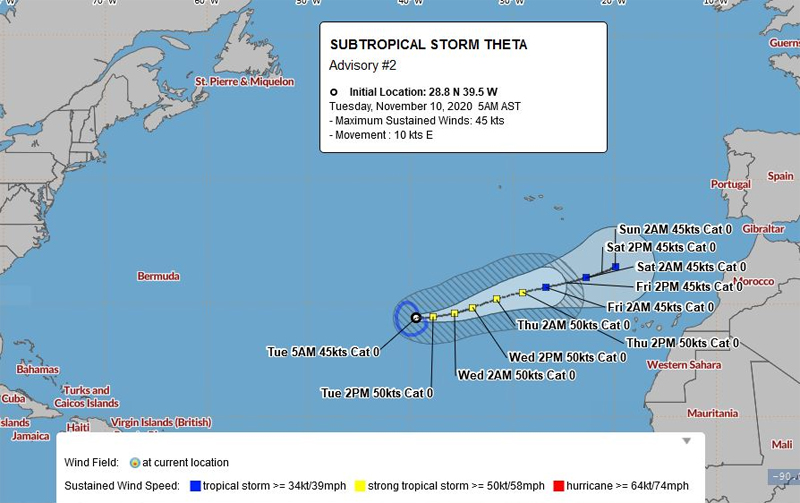 Read More About