WindReach will be hosting a virtual conference in recognition of The United Nation's International Day of Persons with Disabilities on Thursday [Dec 3].
A spokesperson said, "Our community will have the opportunity to hear from a varied panel of experts of which some have the lived experience, and others many years of experience working with differently abled individuals.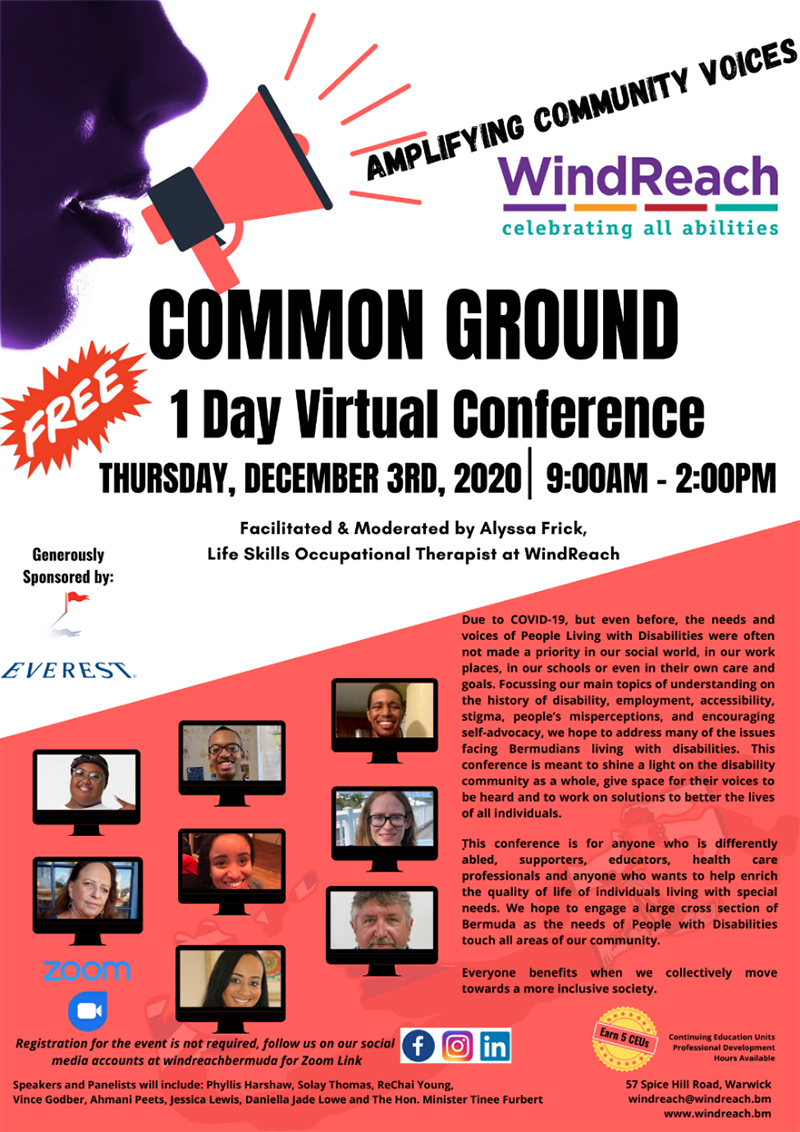 Mrs. Alyssa Frick, WindReach's Life Skills Occupational Therapist said, "Common Ground-Amplifying Community Voices is endeavouring to give voice to the issues and concerns facing Bermudians with disabilities, to discuss the barriers they face and work to find solutions to create a more equitable community."
Speakers and panelists will include; Solay Thomas, Ahmani Peets, ReChai Young, Phyllis Harshaw, Daniella Jade-Lowe, Jessica Lewis, Vince Godber and Minister of Social Development & Seniors Tinée Furbert.
The organisation said, "The conference is generously sponsored by Everest Reinsurance and as there is no registration fee, individuals are able to Zoom in for one or all five of the hour long sesssions starting at 9am and ending at 2pm. Link and password to conference is here, passcode: 624169."
The full conference details follow below [PDF here]:
Read More About