Marsh and Guy Carpenter announced today that their colleagues in Bermuda donated 88 holiday boxes valued at approximately $8,800, to Big Brothers Big Sisters of Bermuda [BBBS].
BBBS is a mentoring program dedicated to helping children and youth realize their potential by facilitating the development of long-term one-to-one relationships.
Patrina O'Connor-Paynter – Big Brothers Big Sisters, Samantha Astwood – Marsh & Jahan Cedenio – Marsh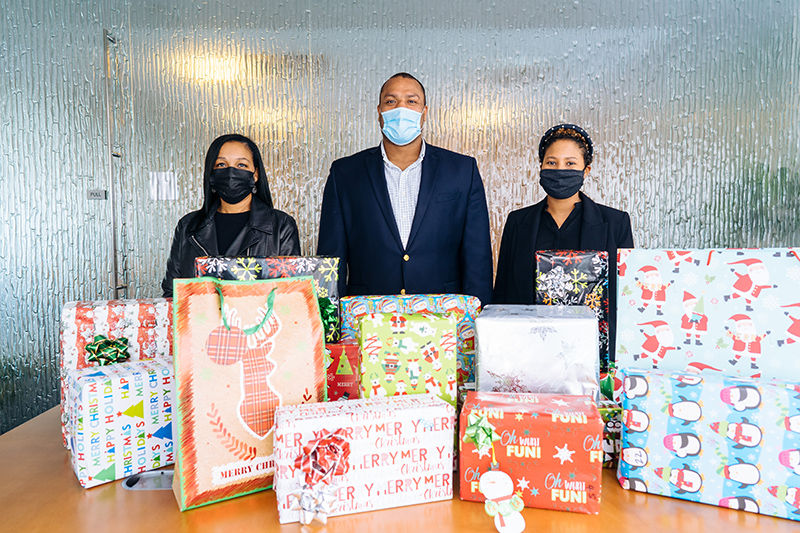 "Every year, our Littles look forward to this Shoebox giveaway provided by Marsh and Guy Carpenter, and we are grateful for their ongoing support and that they were still able to make it happen during this pandemic" said Patrina O'Connor-Paynter, Managing Director of BBBS of Bermuda. "Most of the gifts help our young people to explore their passions and talents which is critically important."
Each holiday shoebox is festively decorated and filled with school supplies, hygiene items, accessories or clothing which aligns with each child's passions and talents.
This annual initiative seeks to enhance the day for children in our community and is a great way for our colleagues to give back and make a difference," said Jahan Cedenio, Co-Chair of Marsh's Social Impact Committee, who along with Marsh colleague Samantha Astwood, led the donation effort.
Patrina O'Connor-Paynter – Big Brothers Big Sisters & Jahan Cedenio – Marsh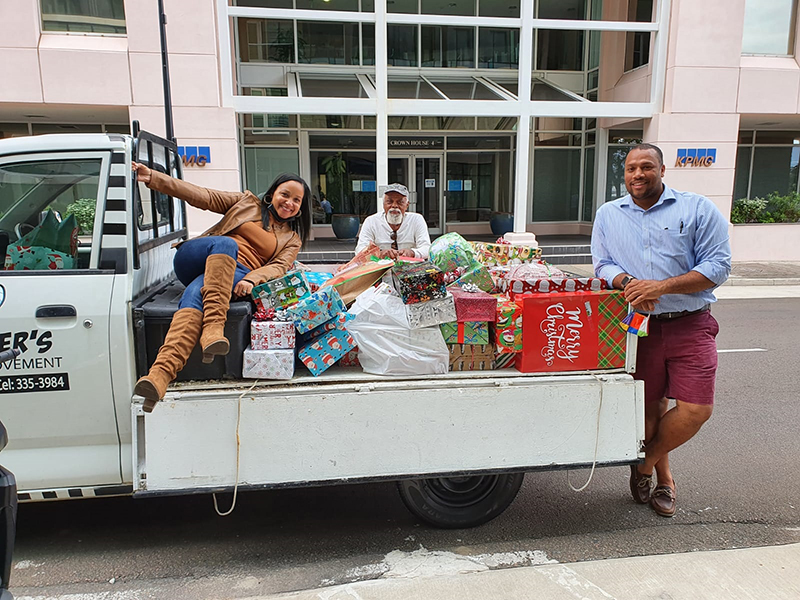 "Our Guy Carpenter staff every year has a solid participation rate in the BBBS Annual Shoebox Drive, I believe, because it represents an initiative where employees do more than just donate funds. They engage with the recipients and shop specifically to their taste preferences, and present gifts that have been handpicked, wrapped and decorated," said Jenni Rowntree Estis, Head of Operations, Senior Vice President, Broking at Guy Carpenter.
"It's good for the kids to see persons in the corporate world connecting to them on such a personal level, and for that reason, it is an event that becomes about even more than the gift itself. We want the kids to see that we care about them and that we are approachable around career opportunities ultimately."
"To learn more about Big Brothers Big Sisters of Bermuda, visit, www.bbbs.bm."
Read More About