[Updated] The police are responding to some form of an incident in the Court Street area this evening [Dec 28]. There are multiple police vehicles and officers on scene, and part of the street is cordoned off with crime scene tape. Further confirmed details are limited at this time, however we have asked the police for comment, and will update as able.
Update 10.59pm: The police confirm that there was a shooting, and a 26-year-old male suffered a "non-life threatening gunshot wound."
A police spokesperson said, "Shortly before 9:00 pm on Monday 28th December 2020, police were called out to a reported firearms incident in the area of Elliot and Court Streets in Pembroke parish.
"Reports are multiple shots were fired, resulting in a 26-year-old male suffering a non-life threatening gunshot wound.
"He was transported via private vehicle to King Edward VII Memorial Hospital, where at last check, he was receiving treatment to his injuries.
"The suspects are described as two males dressed dark colored clothing wearing masks and gloves and traveling on a dark coloured motorcycle.
"Anyone with information on this incident, is asked to call 211 or the main police number 295-0011."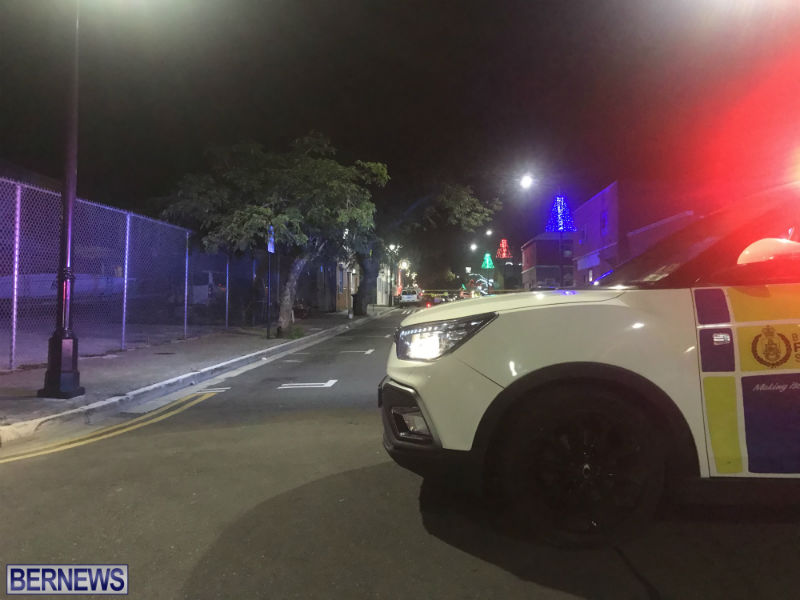 Read More About