Founded in 1970, Bermuda-based St. George's Trust Company Limited recently celebrated 50 years of providing boutique fiduciary services and family office solutions to high net worth families.
"St. George's Trust Company Limited was initially incorporated as a private trust company and family office, and twenty-five years later evolved into a full-service licensed trust provider with a diverse international clientele," a spokesperson said.
"In 1996, St. George's Services Limited was formed in Bermuda to provide a suite of corporate administration and management services to local and exempted companies. Soon after, St. George's International Limited was established in the Cayman Islands to provide similar functions to entities incorporated outside of Bermuda.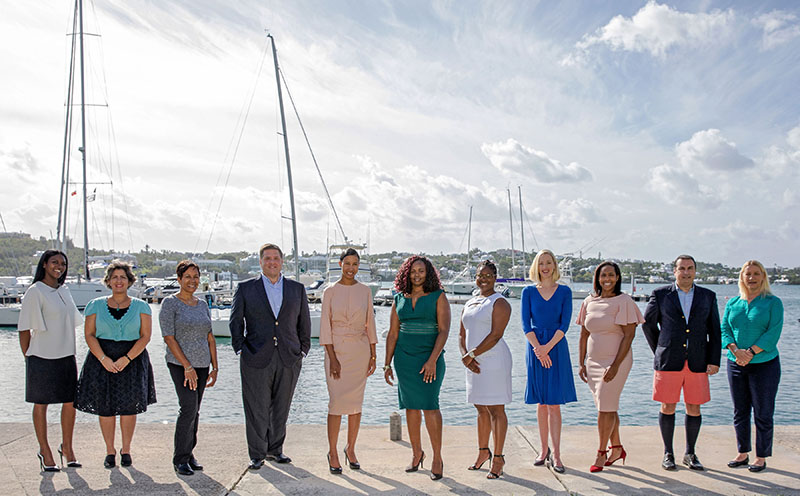 "St. George's Group has expanded over the years in response to demand for high quality trust and corporate services from a growing, internationally diverse client base, and during that time has remained an independent Bermudian owned and operated group."
Kevin Gunther, President of St. George's Group Limited, said, "We are thrilled to celebrate 50 years, and want to thank our dedicated team and loyal clients who have made this milestone possible. 2020 has been a unique time for everyone and we are very grateful to our staff who have expertly adapted to the changing times."
Susan Wilson, Chairman of St. George's Group Limited, said, "Our position as an independent provider means we deliver focused management of our clients' needs and, when appropriate, utilise external service providers around the globe that best serve our clients' interests.
"We are not a branch office of a large financial organisation and therefore our independence means we can exercise unbiased and efficient administration of entities we administer. As we mark 50 years, we look forward to the next successful half-century working with our valued clients."
Mr. Gunther added, "We are entrusted with the financial affairs of hundreds of individuals and families worldwide, and have significant assets under our stewardship. We have administered a wide variety of assets including portfolio investments, commercial real estate, trading businesses, holding companies, private residences, artwork, collectibles, intellectual property, yachts, aircraft and vehicles.
"We spare no effort to ensure assets under our care are prudently managed, and work with top-flight managers, investment specialists and respected legal advisors globally. Our client focused approach to trust administration places a strong emphasis on taking a holistic view of our clients' needs and objectives."
Read More About
Category: All