There was a press conference held this afternoon [Jan 25] to mark the opening of the island's second Covid-19 vaccination clinic, which is located at the King Edward VII Memorial Hospital, with the Minister saying it will "allow the Ministry to dramatically increase the number of vaccines we are able to administer on a daily basis."
Minister of Health Kim Wilson said, "As I had reported previously, The Ministry of Health has been working with the medical community to identify suitable locations to serve as additional vaccine centres prior to the arrival of the next batch of vaccines.
"This is necessary as it will allow the ministry to dramatically increase the number of vaccines we are able to administer on a daily basis and will provide residents with more convenient options to get vaccinated.
"Working in partnership with the Bermuda Hospitals Board, I am delighted to announce that Bermuda's second Vaccination Centre will be at the King Edward VII Memorial Hospital. This Vaccination Centre will be where the Emergency Room was previously located in the wing of the Hospital closest to Berry Hill Road.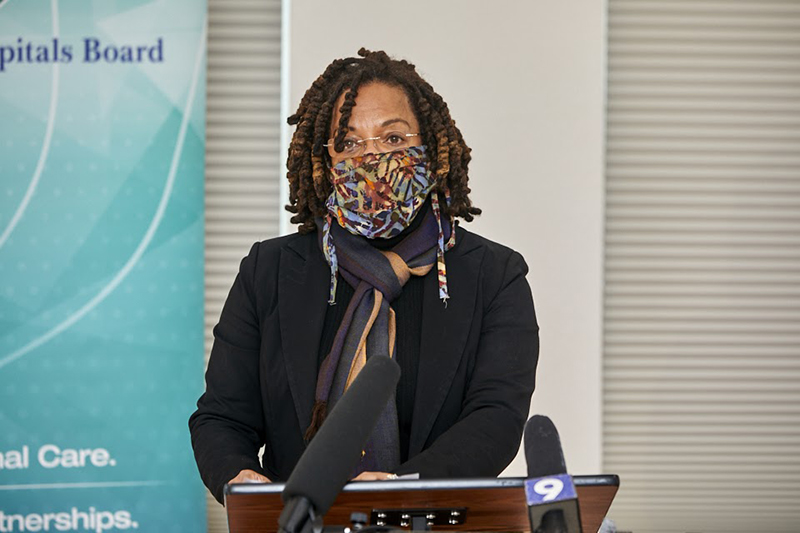 "The Vaccination Centre will initially be open from Monday to Friday from 8:00am to 5pm and will be able to administer approximately 200 vaccinations per day on an appointment only basis. At this time, vaccinations will not be given to walk-ins and the system that we currently have in place for appointments will remain in place.
"The current protocols require you to register your interest to be vaccinated online first. For those residents who haven't registered yet but would like to, the registration form can be found at forms.gov.bm/covidvaccine. When you submit your registration form, you will receive an auto-generated submission receipt. Your submission will be filed, and you will be contacted as appointments are scheduled.
"Please remember that appointments are based on a medical risk assessment that is conducted manually by the medical team, and currently the focus is on those who are eligible in Priority Group 1[A] and [B], and then based on age and medical vulnerability. Every submission will be replied to, and there is no need for you to re-submit.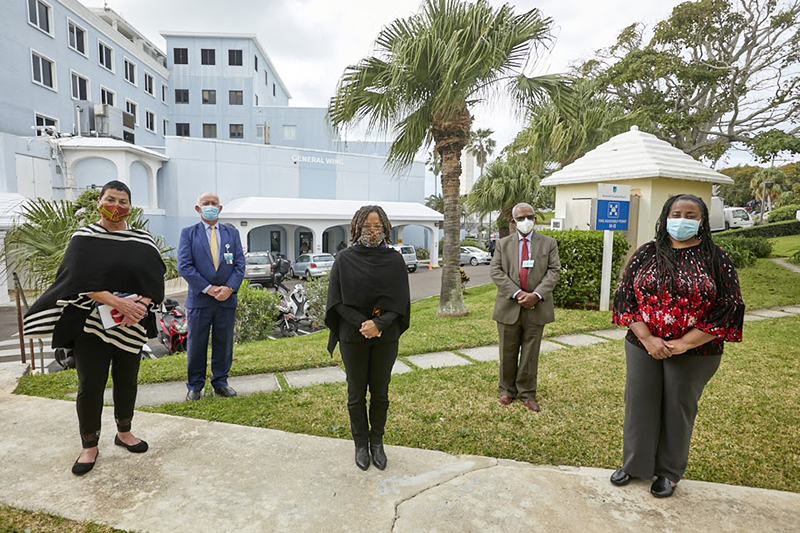 "The Ministry thanks those residents who have already registered and to remind residents that registering your interest does not guarantee you an appointment at this time as all submissions will be prioritised based on an assessment by our medical personnel.
"I thank the hard working team at the Ministry and the team at the Hospital for working together to make sure we could get this second COVID-19 Vaccine Centre up and running quickly, efficiently and safely."

As the island and world deals with the Covid-19 pandemic, we are doing our best to provide timely and accurate information, and you can find more information on the links below.
Read More About