All Carey Olsen Bermuda partners have been ranked in the 2021 edition of Chambers Global.
"As a firm, Carey Olsen Bermuda has improved its ranking in both the corporate and finance [Band 3], and dispute resolution [Band 2] categories, while for insurance it has maintained its Band 2 position," the company said.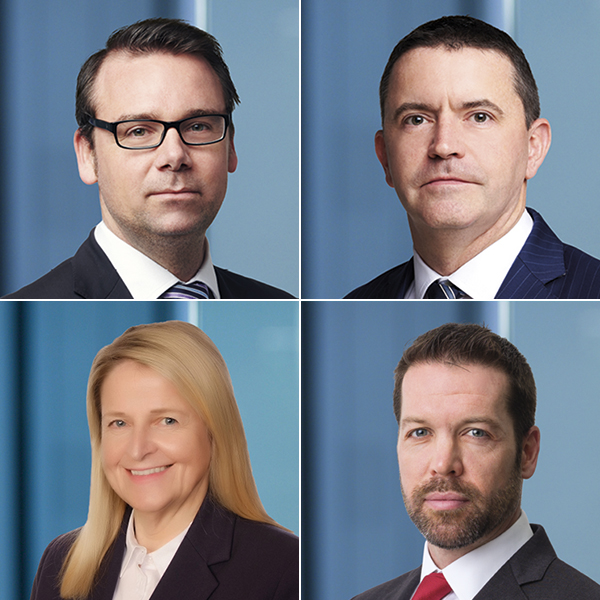 "Within the directory commentary, the firm's corporate team is 'well regarded for its handling of restructuring and acquisition matters', while the dispute resolution team has 'specialists in various areas so there are no gaps'. For insurance, sources note Carey Olsen Bermuda's 'solid track record in cross-border mandates, regularly representing global insurers and professional services companies in Bermudian legal matters'.
"Individually, partner Keith Robinson is once again ranked in Band 1 for dispute resolution and described as both 'the best litigator in Bermuda' and 'exceptionally intelligent'. Managing partner Michael Hanson is also recognised for his dispute resolution work and considered to be the 'gold standard for employment law matters'.
"Bermuda corporate partners Mary Ward [corporate & finance; and insurance] and Gavin Woods [insurance] also feature within the rankings. For her insurance work, where Mary is now ranked Band 2, sources reference her 'encyclopedic knowledge of the ins and outs of Bermuda corporate and insurance regulatory law and the intersection of the two' and as someone who 'is well known and respected by the regulators'. Gavin is considered 'very strong and responsive' and noted for his advice regarding the licensing of insurance companies, as well as transactional and regulatory insurance mandates.
"In addition, London-based counsel Sheba Raza continues to be recognised as the only Band 1 practitioner in the corporate & finance [foreign expertise] section of the Bermuda rankings. 'Sought after her expertise in Bermudian law', Sheba is described as a 'very capable, technical lawyer'.
Carey Olsen Bermuda managing partner Michael Hanson said: "It is encouraging to see our improvement in the rankings once again as well as the continued recognition from those in industry of our exceptional client service. Having just moved into much larger premises at the Rosebank Centre, our offering in the jurisdiction continues to go from strength to strength and we thank our clients for their support and our own staff for their ongoing commitment and hard work."
"A leading reference and ranking guide for law firms and lawyers, Chambers Global's rankings are based on client feedback and the findings of wholly independent industry researchers."

Read More About