For the last year, certified yoga teacher Lisa Wingood has been teaching yoga classes at the National Museum of Bermuda [NMB] on Saturday mornings.
Classes started as a free offering during NMB's "Free for February" promotion in 2020, and while postponed during lockdown, they began again in July and have continued since.
This Saturday, February 27th, 2021 at 9am, Ms. Wingood is offering a free class in honour of Black History Month. She said: "I am honouring Black History Month through the lens of yoga, which is significant in unifying people of all ages, ethnicities, races and experience-levels at a significant landmark in Bermuda through the expression of movement, stillness, breath and balance. Black History is about those same things in building strength, flexibility and resilience in honor of those who have paved the way for us."
Lisa Wingood, photographed by Albena Spurling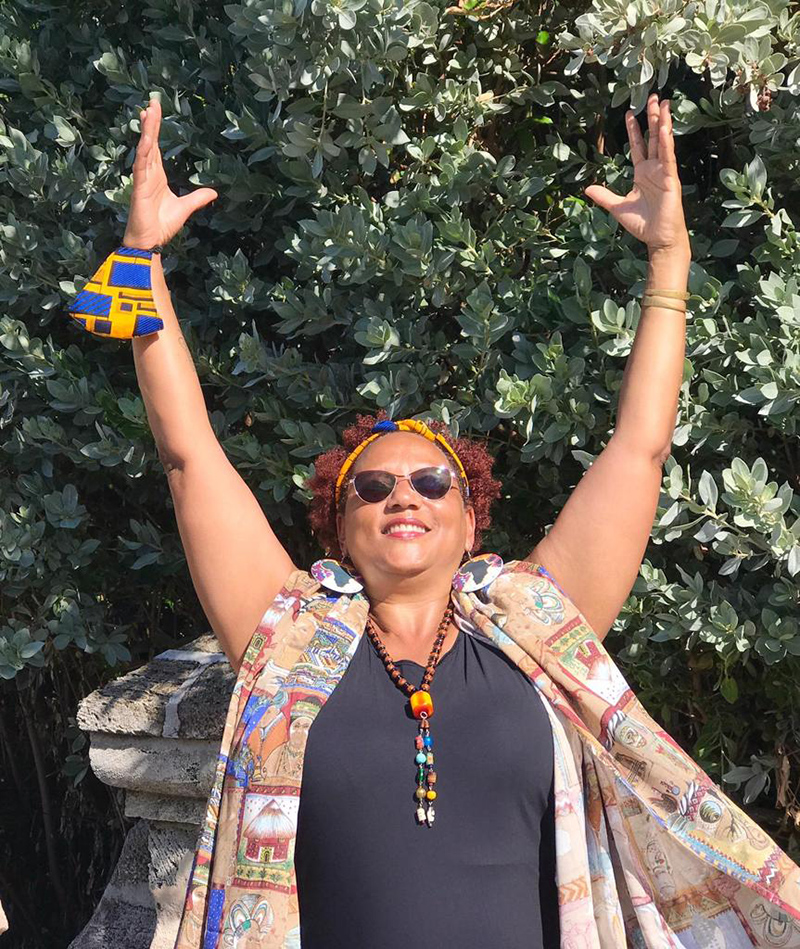 Ms. Wingood's yoga classes are accessible for all ages and abilities and all are welcome.
Participants have the unique opportunity of doing yoga outside, on the grounds of the historic Keep Fort which houses the Museum. In addition, Ms. Wingood and NMB have partnered with the Dockyard Pastry Shop, who are offering special brunch offerings for yoga participants after class.
Weekly participant Brenda Fubler said of the classes: "I am enjoying my "Me time" yoga at the National Museum of Bermuda. It is relaxing, calming and a great way to de-stress, exercise and meditate in a healthy and safe environment with a knowledgeable, encouraging and motivating professional such as Lisa Wingood. This is a positive and inspiring way to spend an early Saturday morning."
Eugenie Simmons, photographed by Albena Spurling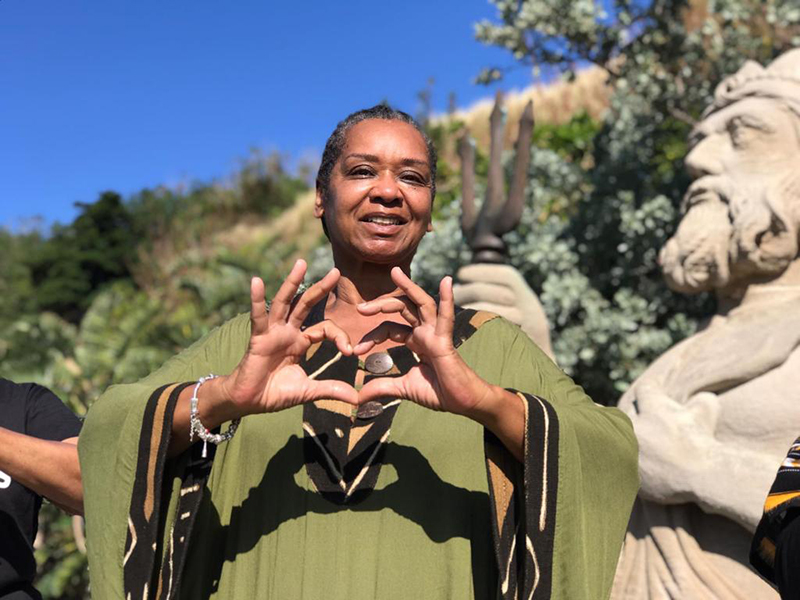 To register for a class, please contact Ms. Wingood at [441]-337-0277 or wingoodlisa@gmail.com.
Cost per class for NMB members is $15, and for non-members is $20. Bundle packages are available to buy in advance [class cost comes to $10/day with bundle].
Advance payment is preferred to HSBC 002 181741 011 or BNTB 20050060754486210. Please reference your name and membership number if applicable. To become a member of NMB visit here.
"The safety of all visitors to the Museum is a priority for NMB and Ms. Wingood. All yoga participants must bring their own mat and towel and wear a mask to enter the grounds of the Museum. If you are feeling ill, please stay home," a spokesperson said.
"The National Museum of Bermuda is open every day 10am – 5pm [last admission 4pm]. To pre-purchase admission tickets and review COVID-19 guidelines, please visit www.nmb.bm."

Read More About
Category: All