The Governor and Deputy Governor received their first dose of the Covid-19 vaccine this morning [Feb 6] at the Vaccination Centre in Prospect.
Government House posted the photos below online, saying, "This morning the Governor and Deputy Governor received their first Pfizer Covid-19 vaccination with the Department of Health at the Police Recreation Centre."
Governor Rena Lalgie said, "I'm delighted to join the growing numbers of people being vaccinated in Bermuda. I wish to thank all the staff for their professionalism, warm welcome and their patience. Before I have the second dose, I'm going to get some top tips from the Deputy Governor on how to enjoy the process a bit more."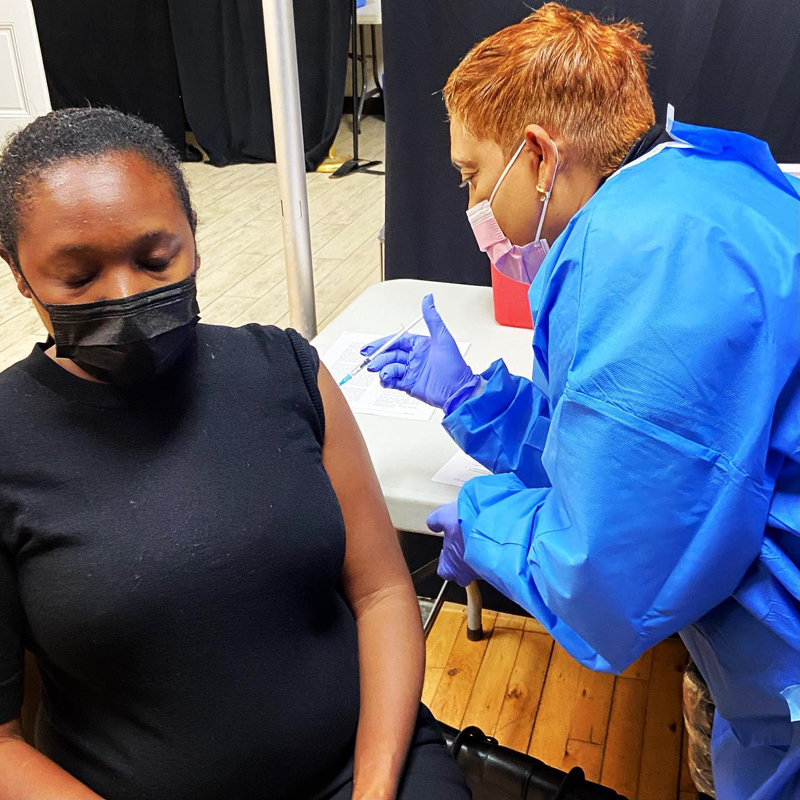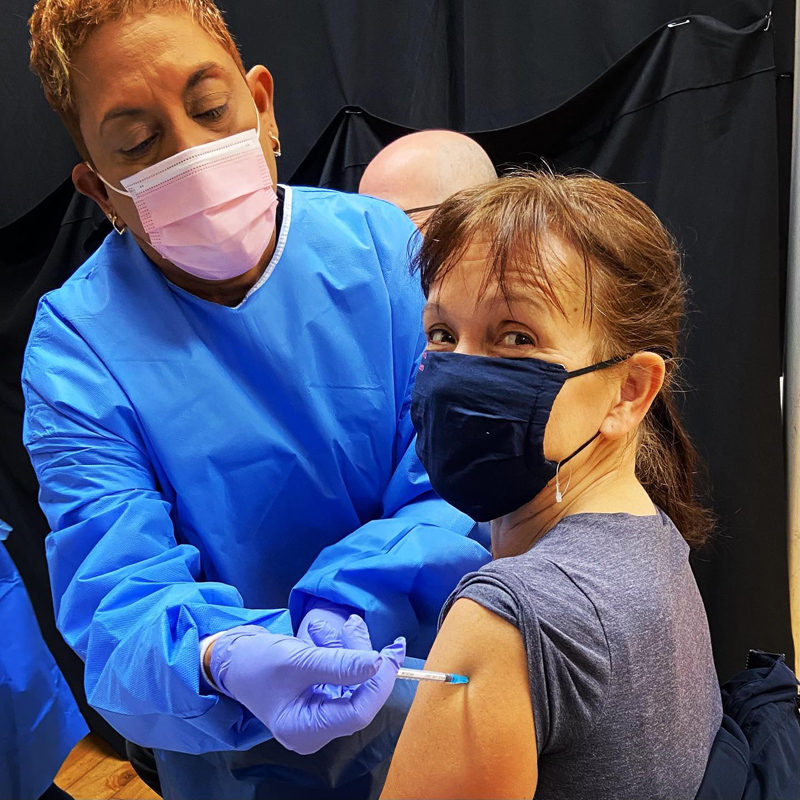 As the island and world deals with the Covid-19 pandemic, we are doing our best to provide timely and accurate information, and you can find more information on the links below.
Read More About