The Miller School in Charlottesville, Virginia honored cyclist Nic Narraway with a National Champion jersey.
The school's report said, "Ten thousand miles is a long distance. In an average year of training, Varsity Elite Miller School cyclists ride their bikes just over ten thousand miles to prepare for races around the world. During the school year, these miles take them up and over the Blue Ridge Mountains, weave through scenic gravel roads, and fly across the rolling hills of the Piedmont. Every pedal stroke takes each rider closer to his or her dream of being a champion.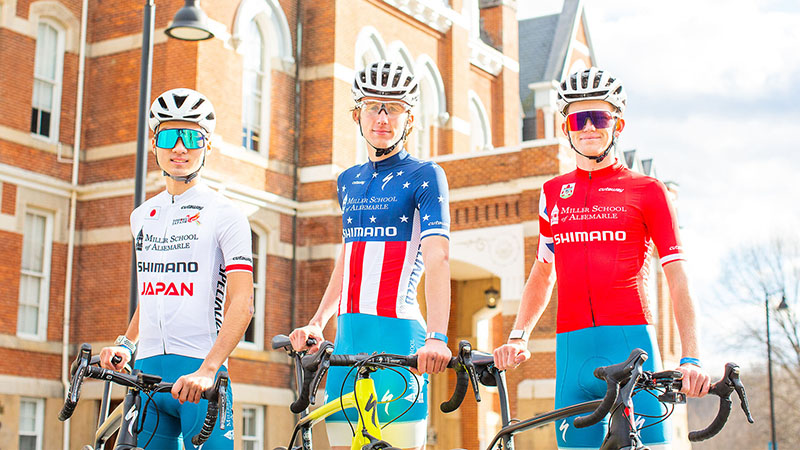 "As students return to the Hill and daily athletic practices slowly resume, the Endurance Team was able to recognize three of its champion student-athletes with custom Cutaway Clothing national jerseys. This is a long-standing tradition in the sport of cycling. When a rider wins National Championships, he or she wears a National Champion jersey the entire season in all races. It is one of the greatest honors in the sport.
In describing Narraway, the article said, "From the hilly roads and pink sand beaches of Bermuda, Nic Narraway is the recently crowned Junior Road Champion of Bermuda. In an impressive display of strength, Nic distanced himself from the pack early in the race with a small breakaway group and confidently won the sprint to take the top step of the podium and honor of being crowned National Champion."

Read More About