Rico — a dog that went missing last week — has been found, with his owners thanking the public for their assistance and encouragement during the eight days that the canine was missing.
The dog's owners said, "Our baby boy, Rico, has finally been found after a long eight days of non-stop searching. Although we started to lose hope at times, members of the community encouraged us to remain hopeful.
"We are ever so grateful for Bermuda and for the love that the community has for helping families. We couldn't have done it without them.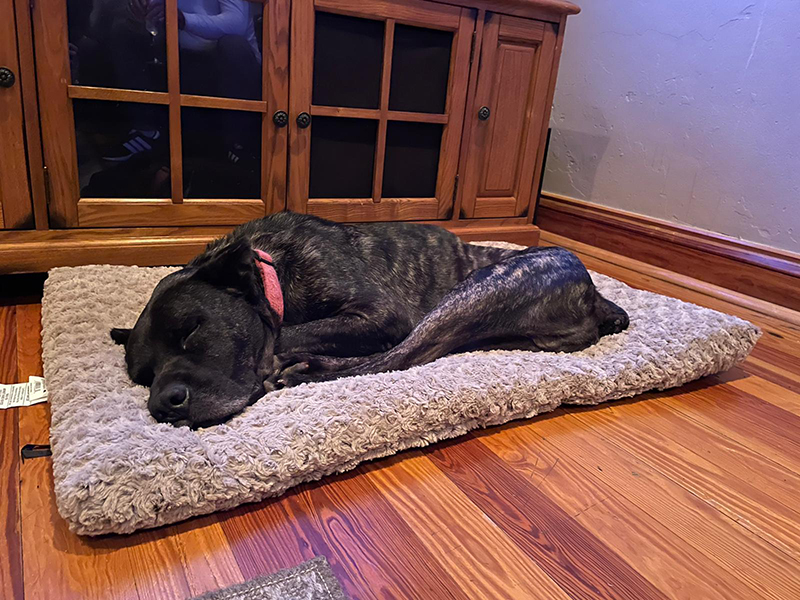 "We want to give a special shout out to Gina Cooper and Chelsea Lawley, who found Rico on Berry Hill near the Botanical Gardens entrance. Gina was able to put Rico on a leash until we arrived to pick him up. Luckily, she and her husband had a bowl of water and some treats in their car. He was thrilled and excited to see our faces again. It was an emotional reunion.
"Unfortunately, because he was hit by a car on Tuesday night, Rico has dislocated his hip. The vets are taking him in and will have Rico on an IV drip to ensure he is hydrated and receiving appropriate nutrients. It is clear that he hasn't eaten anything on his journey as he is looking very thin and malnourished. In just a few days, we know that he will back to his normal self.
"Again, thanks to everyone for all your kind words and support. We couldn't have done it without you! We are very appreciative of your hard work and dedication."

Read More About
Category: All