In celebration of International Women's Day, Endeavour held its third annual Women On The Water Clinic on Sunday [March 14].
A spokesperson said, "Endeavour is a registered charity and nonprofit that engages Bermuda's youth in experiential learning through sailing that builds their self-confidence and life skills. Endeavour has engaged over 4,370 young people since 2015 with more than 50 percent females represented across its programmes.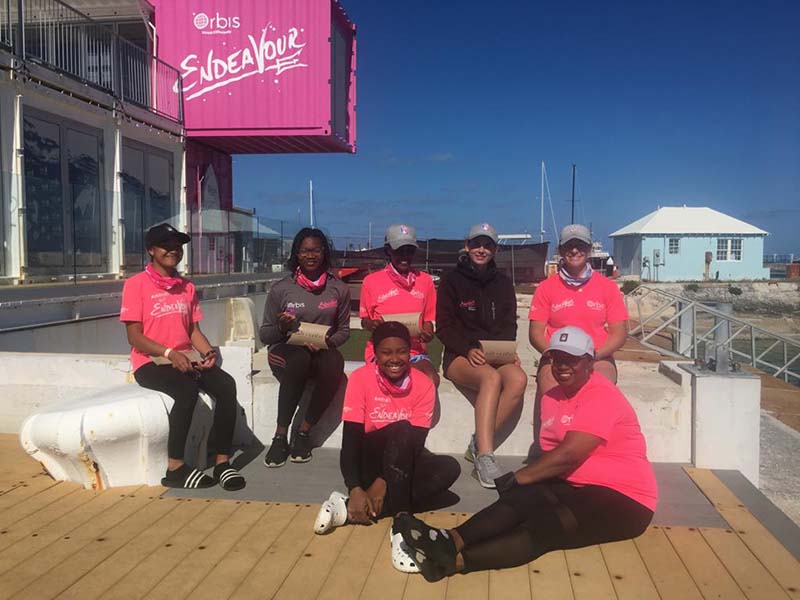 "On Sunday, March 14th Endeavour held its Third Annual Women on the Water Clinic in celebration of International Women's Day. International Women's Day is celebrated annually on March 8th and is a United Nations-sanctioned global event that recognizes the social, economic, cultural, and political achievements of women, raises awareness, and marks a call to action for accelerating gender parity, and inspires support for organisations that support women globally.
"The goals of Endeavour's Women on the Water Clinic are to inspire, encourage, and connect diverse female sailors across Bermuda in a fun, safe and inclusive environment. The Endeavour Women on the Water Clinic is fun-filled event for female youth sailors of all skills and abilities to get to know each other while fostering their interest in sailing and providing opportunities to build their skills and network.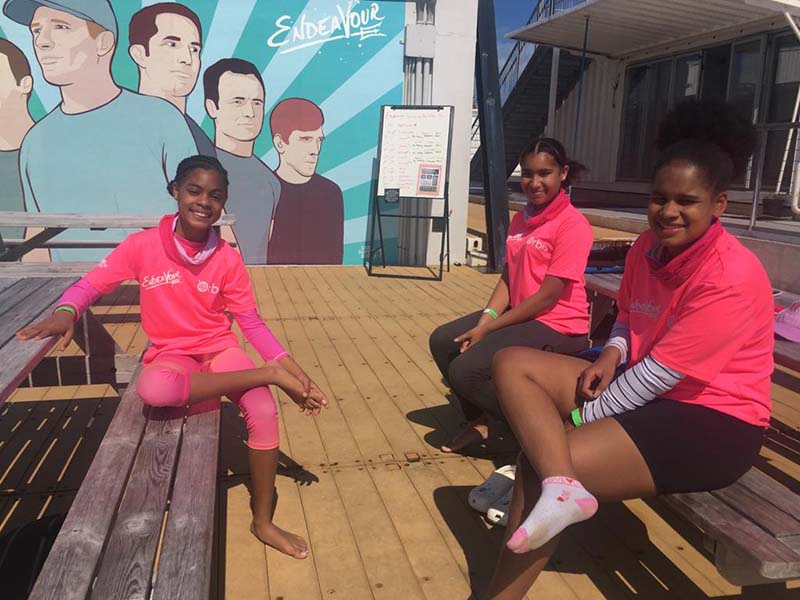 "This year's all-female event brought together 15 young women ages 12-16 years representing seven schools across the Island: Clearwater Middle School, Sandys Secondary Middle School, Dellwood Middle School, The Bermuda High School, The Berkeley Institute, and home schools.
"The female youth sailors received an invitation to participate in the Women on the Water Clinic, as they are part of the Endeavour Graduate Programme, which they participate in because they demonstrated excellence in teamwork, respectfulness, listening skills, willingness to learn and overall effort during the Endeavour Middle School Programme. The Endeavour Middle School Programme engages every student in Bermuda during their first year of middle school in a 5-day Science, Technology, Engineering, Arts and Math or STEAM through Sailing experience."
"Endeavour's Community Engagement Coordinator, Tia Tankard, said, "We are thrilled to see female youth sailors of levels and abilities join for this annual women's day event. It's exciting to have many representing our newest group of Endeavour Graduates that started sailing last summer and have been developing their sailing skills on weekends and school breaks."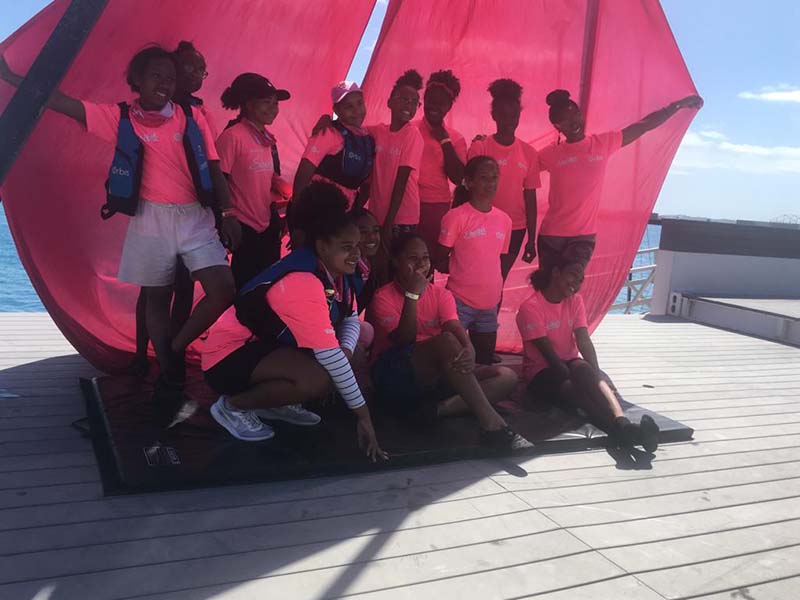 Ms. Tankard added, "We're grateful to have support from our amazing volunteers Ruth and Nahjae who represent some of the first female youth sailors to participate in Endeavour's programmes five years ago who completed Endeavour's Assistant Instructor Programme last year, and now volunteer their time to support and inspire younger sailors. We also have three groups of Springboard Grads represented including two Endeavour team members, Moriah and Mickey, who completed the programme in 2018 and 2020."
Moriah Wheddon, Endeavour Programme Instructor and 2018 Springboard Grad said, "This special event enables us to promote women empowerment and encourage more females to continue to take up activities in sailing and pursue maritime careers. Promoting women in sailing and maritime roles is very important as young women need to be supported toward achieving their goals and their achievements recognized and celebrated."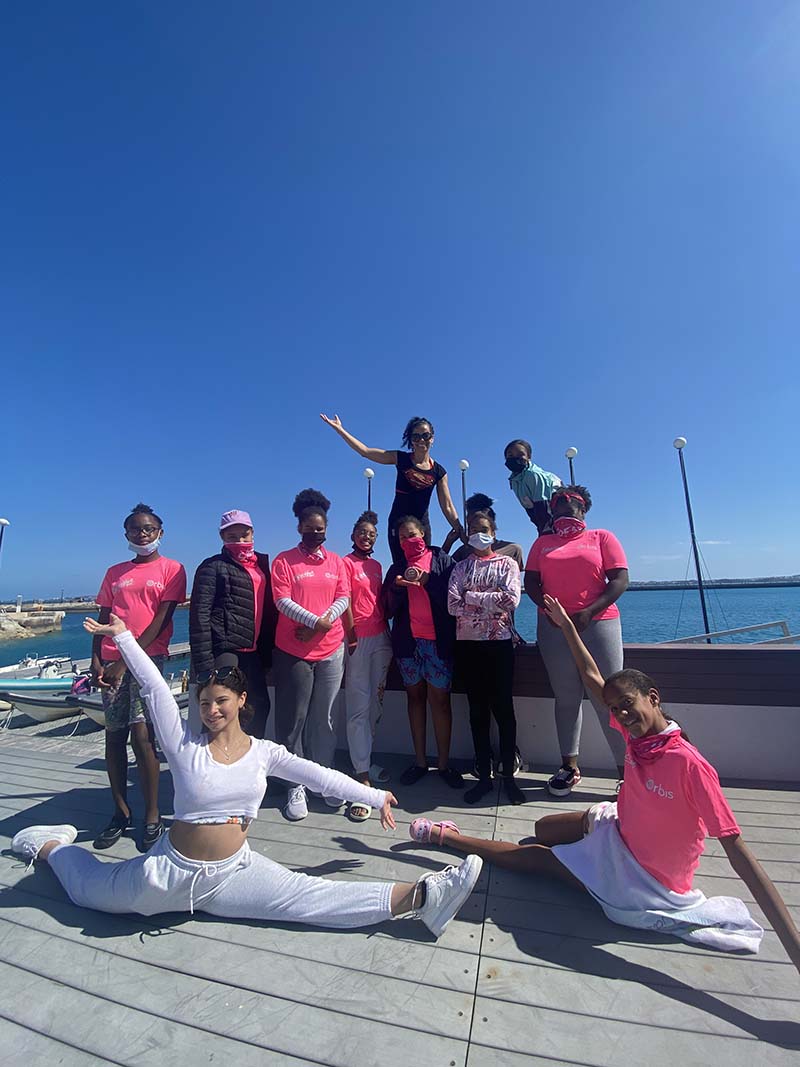 Mickey Brangman, 2020 Endeavour Springboard Grad and Endeavour Programme Instructor Intern said, "The Endeavour Women on the Water Clinic was an energizing and uplifting experience! It is amazing to see female youth sailors from across Bermuda, with diverse interests and all different levels of sailing come together for this incredible event. I am excited about the future and seeing more positive visibility and participation of women in sailing and the maritime industry."
Sari Smith, 2021 Endeavour Springboard Grad said, "It was wonderful to be part of this all-women event and to see the smiling faces as the girls enjoyed getting out on the water during the fun-filled day."
Endeavour Programme Coordinator, Renee Greenslade stated, "It's incredible to see the bonds form amongst the girls and watch them support each other on and off the water. We are always thrilled to see new friendships develop as the sailors enjoy connecting with each other – especially as many are from different schools. We organised a fun netball activity on Optimists for this year's event that enabled the girls to work together and use their teamwork skills while enjoying a friendly competition on the water."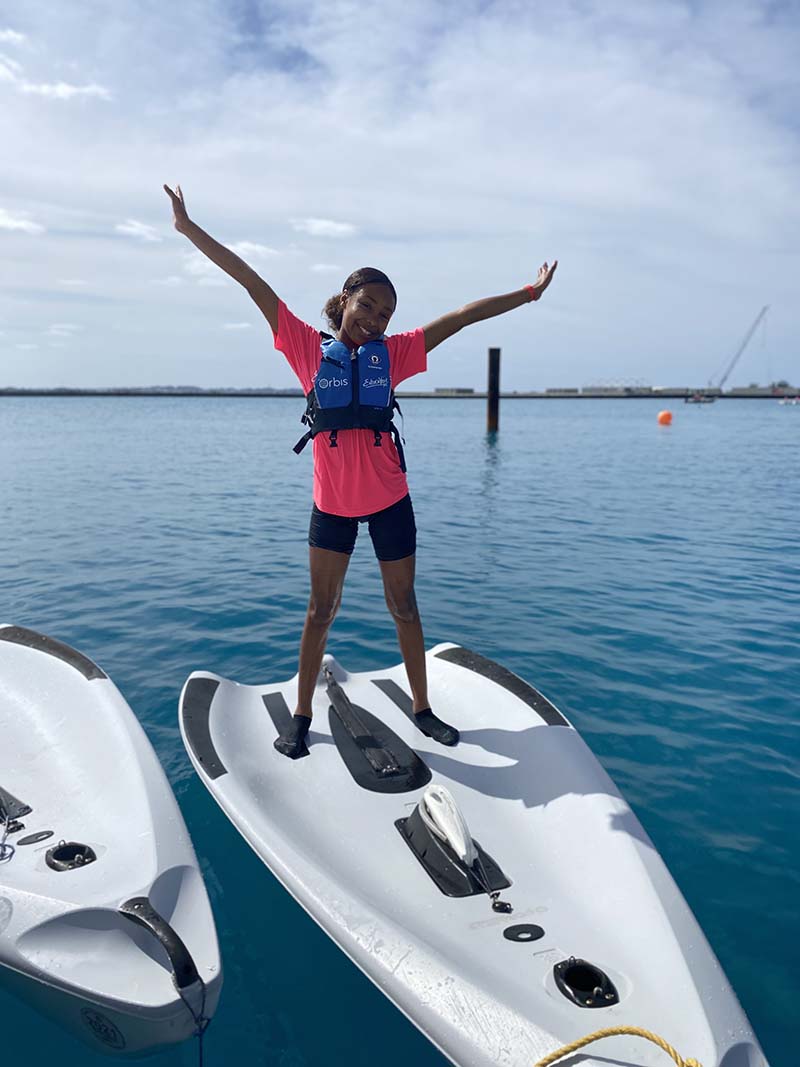 Jennifer Pitcher, Endeavour's Community Engagement, Development and Partnerships Manager said, "We are grateful to Kallie Marcus, Owner, Kinetix – Natural Movement Ltd. who joined as a special guest facilitator to inspire young women to learn more about the importance of health and wellness through aerial silk yoga and movement. Sophia Cannonier from Padma also facilitated an interactive yoga session encouraging the young women to take care of their bodies and minds as they engaged in a series of stretches and breathing exercises to prepare them for optimal performance on and off the water."
Kallie Marcus, Owner Kinetix – Natural Movement Ltd. said, "It is very important to encourage all women to take care of themselves and understand that our minds and bodies are connected. Yoga is the foundation for aerial arts, gymnastics and any extracurricular activity including on the water such as sailing. Whether it is movement on the ground, in the air and on the water – your movement practice reflects how you are off the mat and with a conscious movement practice you can overcome challenging situations. It was amazing to see the young women cheering each other on, being courageous and determined, and they are developing skills that they will use and carry with them into young adulthood. It is good for them to harness these skills early on and continue to support each other."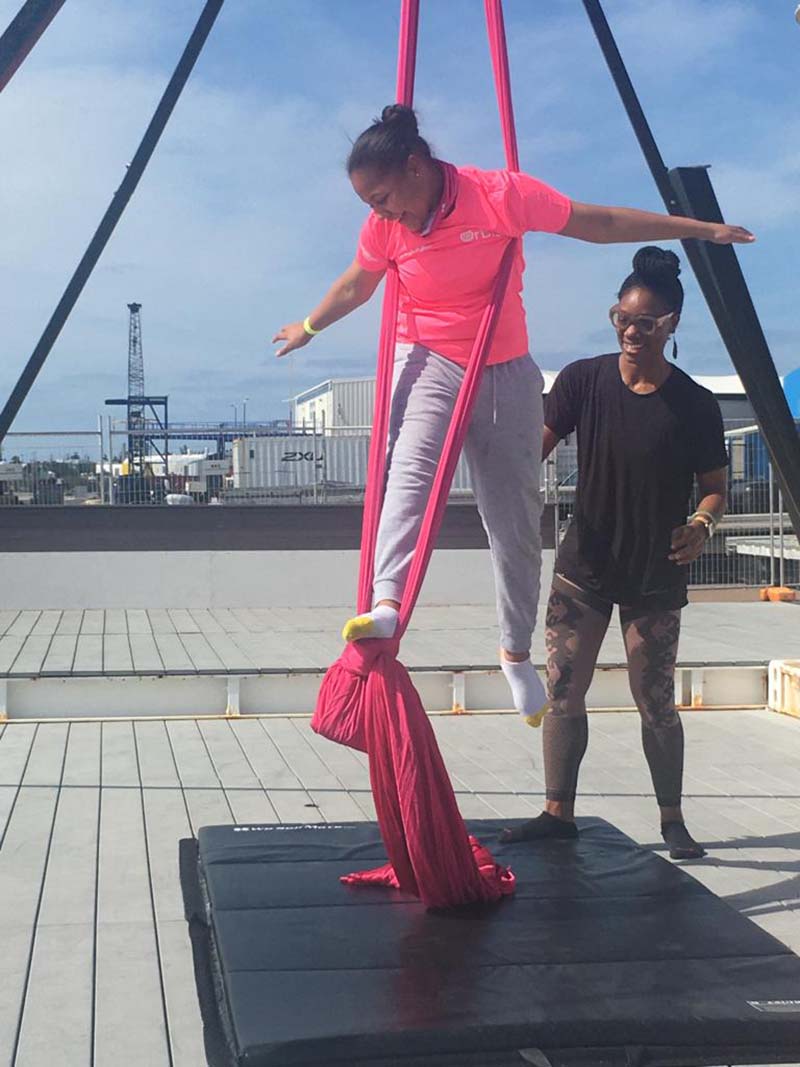 Sophia Cannonier, Owner Padma Bermuda stated, "I love the challenge of gaining the attention of the young ladies and sharing my knowledge with them about the importance of taking care of themselves. It takes a lot of perseverance and mental strength to continue striving for one's goals in the face of obstacles. The Pilates Method and other mindful movement practices require just that. Making better choices for their bodies and minds is not an easy task. We cannot give up on our young people who require dedication, focus and patience. Endeavour is providing incredibly important opportunities for everyone involved."
Mrs. Pitcher added, "We're incredibly grateful for Andrea at Salt & Cedar who generously donated beautiful gifts inspired by health and wellness for all of our Women on the Water participants. Special thanks also to Making Waves for donating eco-friendly prizes, Tuck Shop for donating delicious cupcakes, and Bonefish Catering who helped us ensure a healthy lunch. We're grateful to Endeavour's valued donors and supporters for enabling us to create a positive impact in our community, with heartfelt appreciation for Endeavour's founding lead sponsor, Orbis Investments, for their unwavering support of Endeavour's work."
"Learn more about Endeavour at www.endeavour.bm."

Read More About