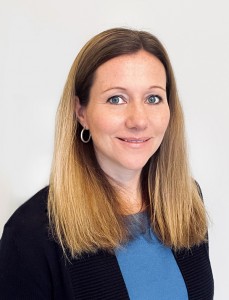 Hamilton Insurance Group, Ltd. announced the appointment of Jamie Secor as Head of Professional Liability Insurance at its US MGA, Hamilton Managing General Agency Americas LLC.
A spokesperson said, "Secor joins this week from Kinsale Insurance Company, reporting to Clay Rhoades, President, Hamilton Managing General Agency Americas LLC. In this newly created role, Secor has oversight for developing the US errors and omissions [E&O] insurance book of business, leveraging Hamilton Insurance DAC, the Company's platform supporting US excess and surplus [E&S] lines that shares its rating of "A-" by A.M. Best Company, Inc.
"Secor is building out her E&O team, and a book that will target surplus lines accounts for small and mid-size entities that may be hard to place, including E&O for architects, engineers, law firms, insurance agents and brokers, and other E&O classes of business."
"We're delighted to welcome such a dedicated and respected market leader as Jamie to Hamilton," said Rhoades. "With strong client relationships and a history of writing and managing profitable books of business, she will be integral to our continued expansion into the US E&S market."
The company added, "Secor brings over 20 years of underwriting and senior management experience to her new role. During her 10-year tenure at Kinsale, Secor was first one of the founding members of Kinsale's Professional Liability team when the company launched, before concluding her time as the leader of the organization's Commercial Property division.
"Secor began her underwriting career in 2000 at State Farm Insurance. She subsequently joined James River Insurance in 2004, concluding her tenure there as an E&O product line manager.
"A graduate of the University of North Carolina at Chapel Hill, Secor earned a Bachelor of the Arts in Psychology. She holds the Chartered Property Casualty Underwriter, Associate in Surplus Lines Insurance, and Registered Professional Liability Underwriter designations."

Read More About