With vaccine administration in Bermuda well underway, Bernews has added a timeline on vaccination progress at our dedicated Covid-19 website at BermudaCovid.com, serving to help keep track of how vaccinations are progressing as time passes, spanning vaccine arrivals, vaccine center openings, amount of vaccines administered and more.
The new timeline is located on the vaccination page which provides the publicly available data on vaccines in Bermuda, as well as a cumulative chart showing all the data over time, and for a more comprehensive timeline of all Covid-19 related developments, you can view the main timeline here, which has over 200 entries spanning back more than one year.
Quick animation of the vaccine timeline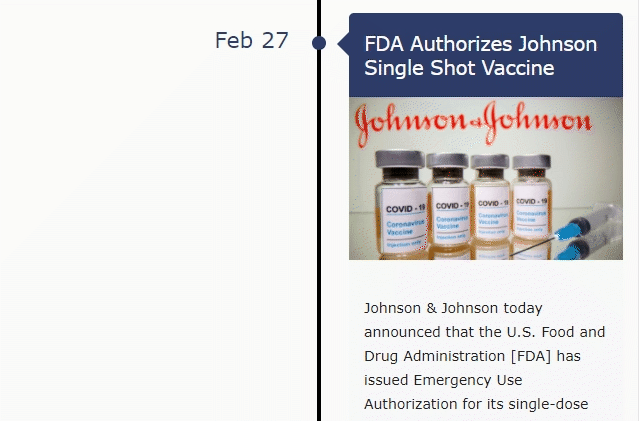 Our BermudaCovid.com website is a comprehensive source of up-to-date information regarding Covid-19 on the island, as well as a thorough archive of Bermuda's response to the virus since it arrived, with the site now consisting of more than 1,500 pages, including statistics, testing data going back to March 2020, timelines and much more. Click here to visit the Bermuda Covid-19 vaccination timeline and statistics page, which will continue to be updated with new data as time passes.

As the island and world deals with the Covid-19 pandemic, we are doing our best to provide timely and accurate information, and you can find more information on the links below.
Read More About
Category: All, News, technology