Clarendon Wallace, The British School of Etiquette Bermuda affiliate held its first International Etiquette Conference: Mindset and Manners Session from 15th to 18th February 2021. Students from Gibraltar, Switzerland, USA and Bermuda met online to participate in the interactive, bespoke Etiquette sessions.
The students ranging in age from 13-18 years, engaged in topics related to growth mindset, strong communication, what to do before, during and after an interview and strengthening their ability to work as a team as these are necessary requirements for reaching their personal and professional goals.
Philip Sykes, the course facilitator and Founder of The British School of Etiquette remarked that the students in this session were "amazing and a great cohort. Creating an online environment for students to freely engage and benefit from the remote experience worked seamlessly from their classroom in Smiths, Bermuda".
Mr Sykes applauded the students who were prepared and excited to receive such practical life skills, saying "it was a pleasure to meet and work with students from Bermuda".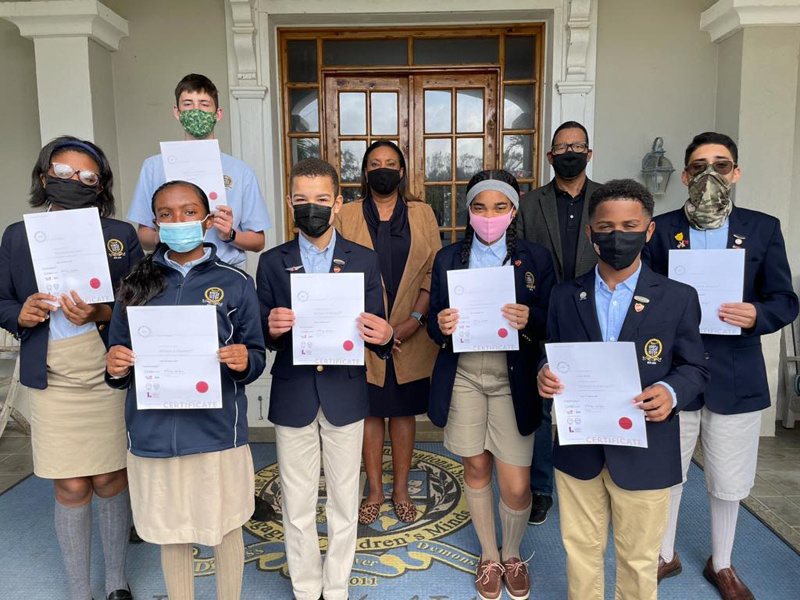 At the completion of the course, the Bermuda teens, along with their teachers and School Head, were gifted the exclusive 'A Guide for Life" that The British School of Etiquette believes "when embraced, will open doors".
Seven students and 2 teachers from Chatmore British International School participated in the 4-hour Course. Student leader, Matthew Forester, reflected on his experience as being "inspiring" and thought that topics addressing positive self-talk and emotional intelligence were very helpful for him. Another Chatmore student remarked how crucial it was to "understand the importance of great interview skills, personal presentation and how to develop a good social media presence".
Chatmore Founder Angela Fubler commented, "As educators, we understand that school life is the bedrock of our early social experiences and often difficult for some young people to navigate. The introduction of Etiquette courses to our core curriculum, is a practical way to show our students that we care about this area of their development."
Student Leadership Coordinator, Mr. Jerome Stovell, said the Mindset and Manners sessions were "excellent and provided timely information about the importance of those necessary soft skills. Our students were eager to be a part of this international cohort and as a teacher-learner I found the sessions to be "power packed and delivered with remarkable passion".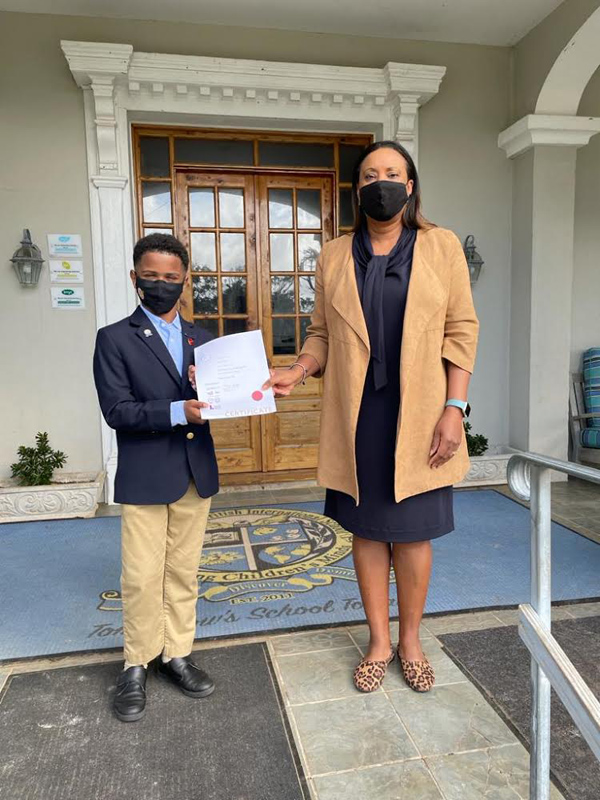 The completion of the Mindset and Manners course was acknowledged at a presentation by the local organizer Lorene Phillips, CEO of Clarendon Wallace. Ms Phillips was thrilled by the level of student participation from Chatmore in the inaugural event and hoped that more schools and parents would seek out the opportunity to include their children in the upcoming sessions.
Mrs. Phillips shared that, "Chatmore is making the Etiquette courses an integral part of their school culture and as students ages 5-18 move through their years of learning at Chatmore, they will not only achieve academically but when children learn good manners and conversation skills from a young age, these quickly become second nature. Knowing what is expected of them in any given situation fosters a sense of security and confidence".
"The school's leaders have done their research and reached out to TBSOE because they recognize the benefits that soft skills bring to everyday experiences. With language development as the foundation of their programme, the school's leaders believe that it is never too early to learn how to make conversation, be polite to others and create an impactful first impression. Without the ongoing awareness, some teenagers find it difficult to transition into an independent, self-assured and respectful young adults".
From table manners to writing thank you notes and knowing when to put away technological devices, Mrs Phillips says, "these are key skills that are missing when students enter the workforce and not only are today's teenagers bombarded with conflicting messages on social media, but they also have to contend with peer pressure, exam stress and friendship issues. These sessions provide them with the social skills, resilience and confidence to navigate the many situations they will encounter at school and beyond."
The next 'Mindset and Manners' session will be hosted on Monday 12th April to Thursday 15th April 2021.

Read More About
Category: All