The U.S. Consulate General and U.S. Customs and Border Protection [CBP] hosted a small donation ceremony at the old LF Wade International Airport building where a supply of office furniture, monitors, printers and other IT equipment were presented to the Bermuda Fire and Rescue Service and the Bermuda Customs Department.
Acting U.S. Consul General Alan Purcell and CBP Port Director Cletus William expressed their appreciation to each agency, highlighting the positive relationship and ongoing cooperation.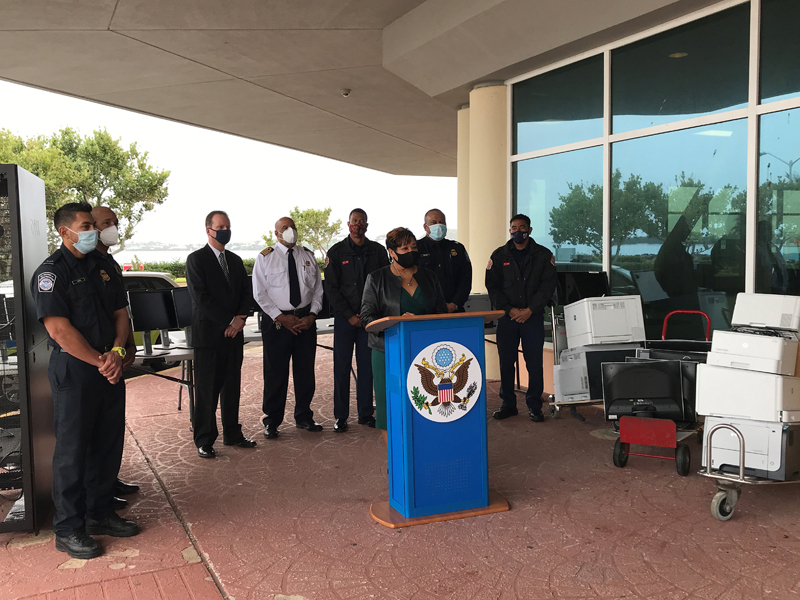 "We value our partnerships in Bermuda, for it is those partnerships that has contributed to the success of our mission. This is our way of giving back to our Law Enforcement and community partners who have given so much to us" Cletus William said.
"USCBP commends the Bermuda Fire and Rescue Service for all of their efforts as front-line workers and, Bermuda Customs for all of the assistance provided to CBP on a daily basis through the Joint Intelligence Unit [JIU]".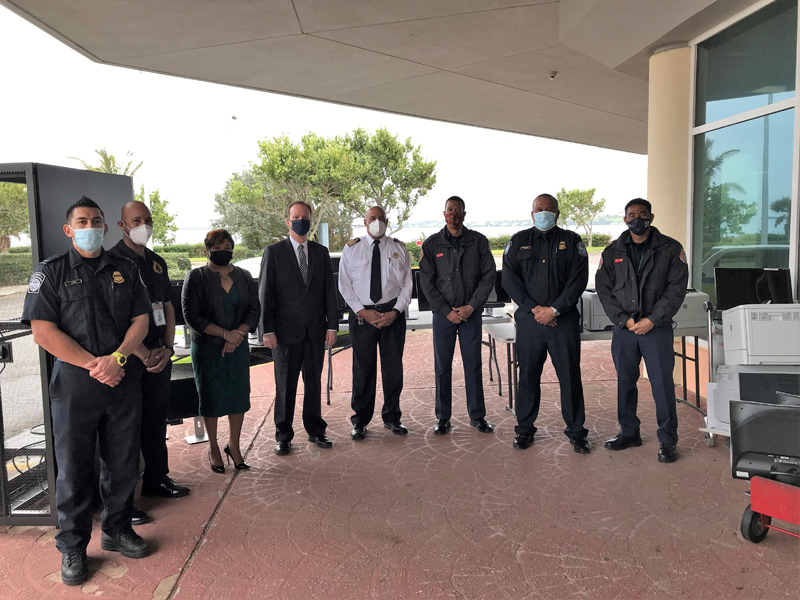 Collector of Customs Lucinda Pearman thanked CBP and the U.S. Consulate for their support and highlighted the importance of maintaining the well-established relationship between the department and CBP. Lieutenant Shannon Caisey from the Bermuda Fire and Rescue Service expressed appreciation for the equipment and said his service looked forward to further cooperation.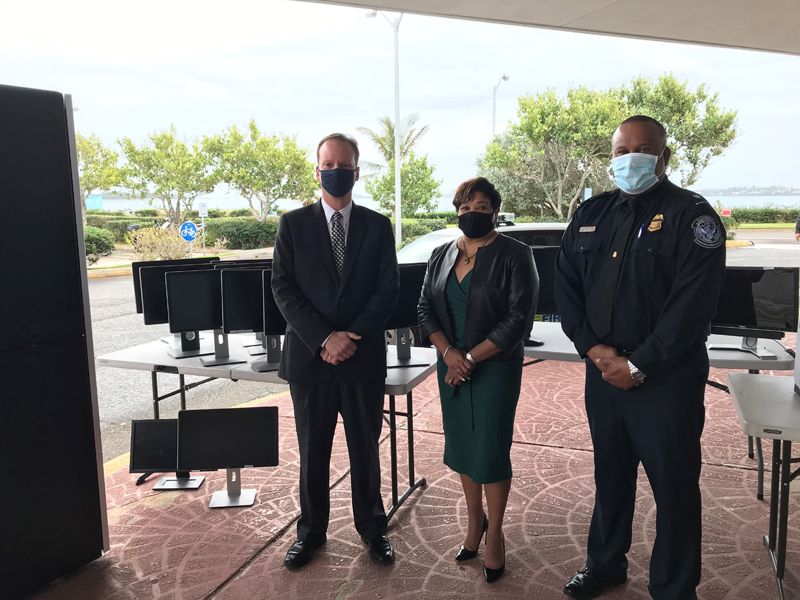 Representatives who participated in the event from the Department of Customs include Collector of Customs Lucinda Pearman, Assistant Collector of Customs for Travelers Tracey Kelly, Regional Intelligence Liaison Officer Steven Perinchief, Customs IT Manager David Schabolt, and Principal Customs Officer Roderick Masters. Representatives from the Bermuda Fire and Rescue Service included Fire Chief Lloyd Burchall, Divisional Officers Mark Taylor, Aaron Denkins and Jay Donowa, Lieutenants Scott Quinn, Shannon Caisey and David DeCouto.
Read More About
Category: All