Resilience is the theme for the 17th annual Bermuda Captive Conference, which returns as a virtual event on June 14th and 15th.
A spokesperson said, "The theme reflects the response of the captive industry to a year of unprecedented uncertainty since the COVID-19 pandemic began. The conference will explore how risk managers and Fortune 500 corporations alike have adapted to the demands the pandemic has placed on them, as well as the fast-evolving landscape of a world changed by COVID-19."
"This year's theme really spoke to us, as the captive industry has demonstrated real resilience during a period of socio-economic volatility.," said Conference Chair Leslie Robinson.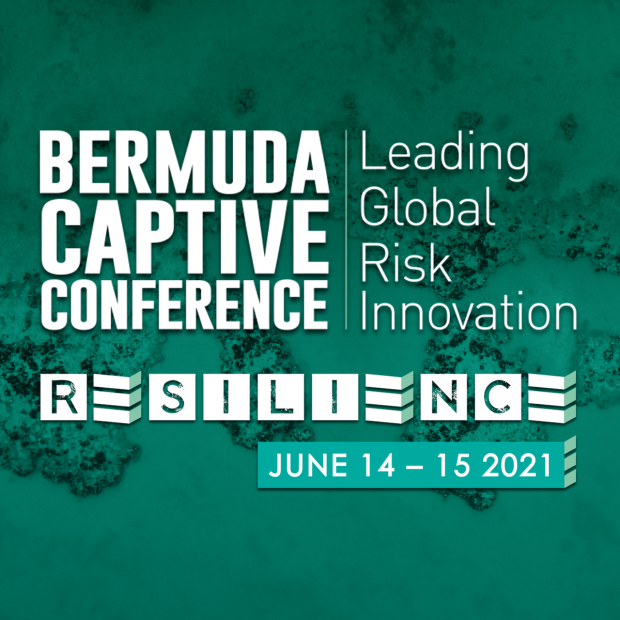 "During last year's event, we heard some incredible stories from captive owners who made huge adjustments operationally in light of the global pandemic, and companies providing support to their communities during the pandemic. We had over 200 captive owners attend our virtual event in 2020 and we hope to attract even more this year and to demonstrate how they can innovatively tackle new and emerging risks facing all size of business – and to remain resilient in today's rapidly-changing environment."
A spokesperson said, "In 2020, 900 virtual attendees participated at the inaugural virtual event. Notwithstanding the roll-out of COVID-19 vaccines in a number of countries, the continued restrictions on global travel and limitations on large groups gathering, the decision was made to host a virtual event again this year. This year's event will feature more content than before, with new opportunities for attendees to participate in thought-provoking roundtable discussions, schedule meetings with attendees and engage in live networking with sponsors.
"The organisers of the 2021 Bermuda Captive Conference virtual event expect to attract a record number of captive owners, risk managers and insurance service-providers. Registration for this event will be free to attend and will open in the next few weeks.
"Bermuda is the top global captive jurisdiction, home to 680 captive insurance companies as of December 31, 2020 generating over $40 billion in annual gross written premiums. The sector recorded continued growth in 2020, registering 12 new entities, according to Bermuda Monetary Authority [BMA] figures.
"To register or for more information, go to bermudacaptiveconference.com or contact The Whitfield Group at events@bermudacaptiveconference.com or +1-441 292-6386.
"For information on sponsorship opportunities, contact Tom McMahon at: events@bermudacaptiveconference.com."
Read More About