Bermuda will commit $50,000 to assist St. Vincent as the island nation deals with a volcanic eruption, with the Government saying that we have a "moral imperative to play our part in the regional and international effort to help."
A Government spokesperson said, "Premier the Hon. David Burt, JP, MP and Deputy Premier the Hon. Walter Roban, JP, MP today joined an emergency meeting of the Caricom Heads of Government, convened to receive the latest reports on the continuing impact of the eruption of La Soufriere on the Island of St. Vincent."
The Premier said: "Leaders heard first-hand how this natural disaster is displacing thousands of people from their homes and radically altering the landscape of the Island. There is a concerted effort to ensure the people of St. Vincent and the Grenadines have access to the basic necessities and can, even now, start to lay the groundwork for rebuilding their nation."
Social media has played a huge part in keeping the world abreast of the ongoing situation. Minister Roban noted: "The videos and reports from the area are breathtaking in the display of the immense power of nature as we see ash covering portions of neighbouring Barbados as well."
Image courtesy of the UWI Seismic Research centre: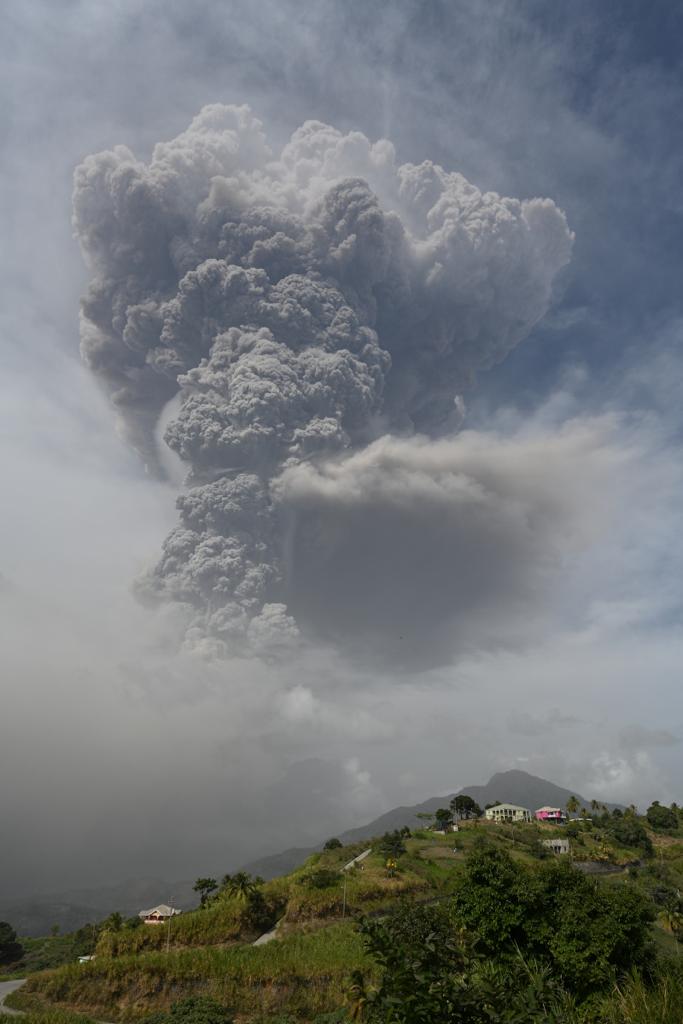 The Deputy Premier continued: "We have been liaising with both Caricom and Cedema since the eruptions started and having conferred with the Premier I was pleased to advise the meeting that Bermuda will commit $50,000 in support of the effort to assist St. Vincent.
"This sum will come from the budgeted Cabinet Office Overseas Hurricane Relief allocation. The human impact of this event is such that we have a moral imperative to play our part in the Regional and international effort to help."
Minister Roban concluded: "I know St. Vincent well and the people are resilient and proud of their country. The assistance from Bermuda will be welcomed and it is a sobering reminder for us that even in the midst of all that we must manage with Covid-19, that country now adds an active volcano to complicate its own battle against the global pandemic.
"We continue to keep them in our thoughts and extend prayers for their continued safety."
Read More About