Acumen Group today [April 20] announced its partnership with software firm Blue Bison to offer a "state-of-the-art payroll services platform."
A spokesperson said, "Professional-services company Acumen Group has partnered with software firm Blue Bison to offer a state-of-the-art payroll services platform.
"Bermuda-based Acumen, which processes about 35,000 pay slips annually, is seeing growing demand from companies who want to hire experts to deal with functions like payroll and recruitment, rather than doing it in-house.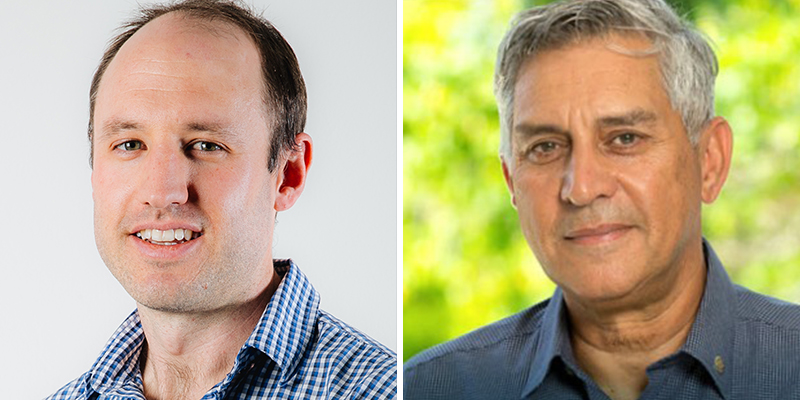 "Acumen processes payroll for a range of local and international clients with headcounts ranging from one to several hundred. It uses Blue Bison's payroll platform and a team of payroll specialist accountants and administrators.
"Based in offices in Burnaby Street, Hamilton, Acumen also has a presence in Cayman, Singapore, Mauritius, the United Kingdom and South Africa. It employs more than 100 people across the group."
Ricki Thorn, Acumen's Head of Outsourcing, said: "We see strong interest from companies in Bermuda looking for external help with their payroll function, in line with global trends. The advantages include cost savings and confidentiality, especially for executive payroll, as well as data security, and freeing up finance departments to focus on core business activities.
"As a bespoke services provider, we're delighted to offer Blue Bison's payroll platform, which is adaptable to meet the specific needs of every client, including those with complex payroll requirements.
"What makes Acumen different is that we work with clients to find a solution that looks the way they want it to look, rather than dealing in off-the-shelf products."
"Demand is growing globally for payroll services. The Deloitte Payroll Benchmarking Survey 2020 found that 73% of organisations outsource at least some aspect of payroll."
Graham Pearson, the Executive Director of Cayman-based Blue Bison, is well known in Bermuda as a technology entrepreneur and founder of Ignition Ltd. He said Blue Bison's payroll software administers about 7,000 employees in Cayman and 1,800 in Bermuda.
"Blue Bison's business is expanding geographically as it has signed up international clients with workforces spread across different jurisdictions. Pearson expects the partnership with Acumen will accelerate that growth," the company noted.
"We're delighted that Acumen and their clients are using our payroll platform," Pearson said. "It's a partnership of offshore people who specialise in meeting the needs of offshore organisations.
"Our software can deal with complex payroll requirements. For example, if you have US employees who are subject to tax requirements in their home country, or employees in different countries that have different rules, we can handle that.
"Payroll is not a strategic activity, but it is a critical function – if there's one thing a company must do, it's to pay its employees accurately and on time."
"Blue Bison's HR software integrates with its payroll platform, automating the tasks for tracking time and attendance, work permit administration and automation of the distribution of funds between the local banks.
"For more information, visit acumengroup.com."

Read More About
Category: All, Business, technology