Applications are now being accepted for the "She Leads: A Real World Readiness Programme" for young women who have just completed their penultimate year of high school at Cedarbridge Academy, The Berkeley Institute or BHS.
A spokesperson said, "BHS and HSBC Bank Bermuda Limited [HSBC] are pleased to announce that they are now accepting submissions for their She Leads: A Real World Readiness Programme" for young women who have just completed their penultimate year of high school at Cedarbridge Academy [S3], The Berkeley Institute [S3] or BHS [IB1]. The week-long programme will run from July 5th – 9th, 2021.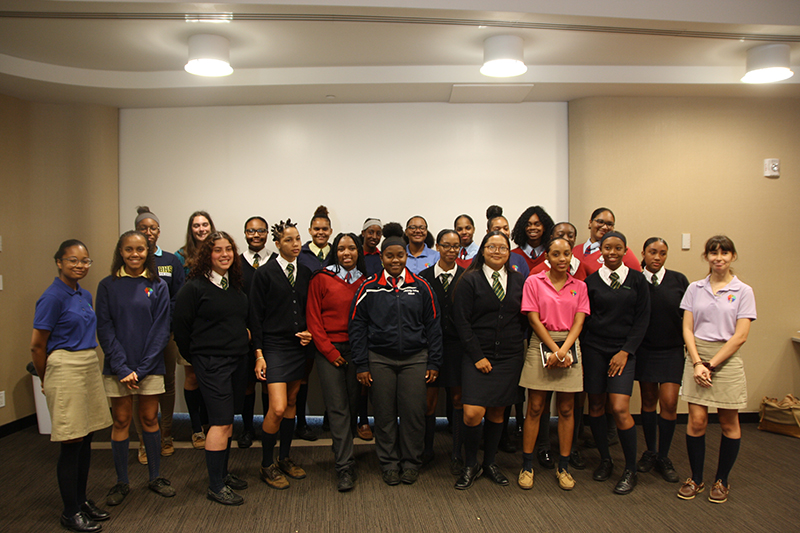 "All interested students are invited to submit their application by May 21st to sheleads@bhs.bm. They must demonstrate why they want to take part in this programme in any format that is meaningful to them – with a piece of art, music, a poem, letter, infographic – whatever inspires them. Large files such as videos must be sent from a file-sharing platform such as WeTransfer or YouTube. Selected participants will be notified in early June.
Linda Parker, Head of BHS, "As a school that is focused on empowering girls and young women and on developing leadership skills from a young age, working with BHS Alumna, Christie Hunter Arscott '07, to create this programme was a natural fit for BHS. We are so thankful for the support of HSBC to bring the programme to Bermuda's future female leaders.
"Young women enter the workforce and face some unique challenges – some systemic and structural [for example, disparity in compensation or career advancement] and some of their own making [low self-confidence or fear of public speaking].
"By teaching these skills and mindsets early, these young women will be in a better position to recognise their leadership capabilities and fully realise their potential. We are so proud to be able to offer this unique programme to Bermuda's young women and to be partnered with HSBC and have Christie's guidance."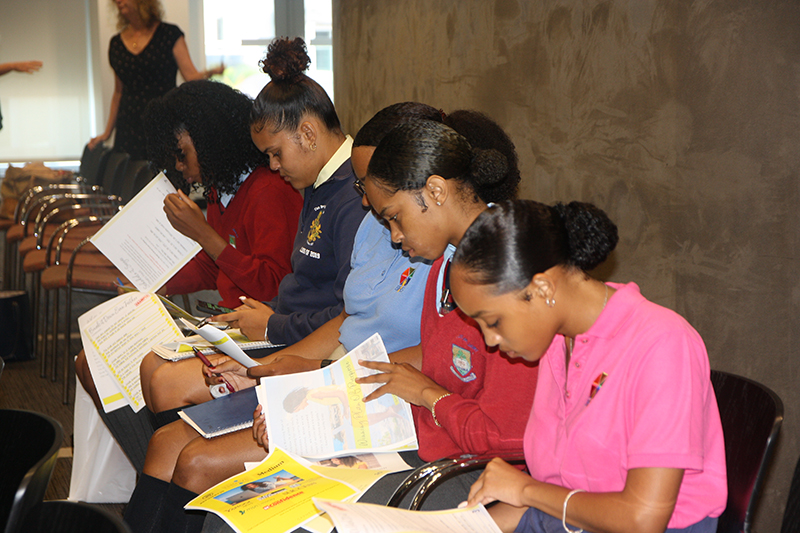 Judy Doidge, HSBC Corporate Secretary and Executive Sponsor overseeing the partnership, stated "HSBC is pleased to have the opportunity to once again offer this programme to a new cohort of inspiring young women in our community. Now more than ever as an organisation and a community, we need to find unique ways to collaborate and empower these individuals as they pursue their career journeys.
"This initiative allows a diverse group of today's young women leaders to foster personal relationships and begin building their network/support systems as they work towards building their successes in the real world. Through 'She Leads', they will learn key life skills around entrepreneurship, embracing education and practical knowledge in finance through information sessions around savings and investing, which will also be facilitated by HSBC's female senior bankers.
"We wish these deserving young women much success as they participate in the programme and look forward to seeing them leave their marks in the foreseeable future."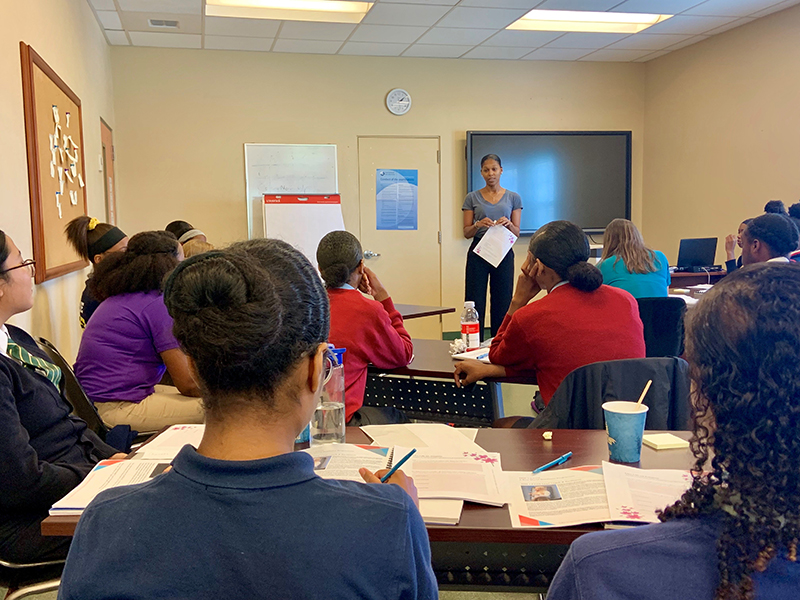 "The curriculum will be focused on the objectives of Empowering, Inspiring, Equipping & Connecting participants. The topics are structured around the BHS 'I Lead' framework, with data-driven content that is customised to meet the needs of female students in Bermuda.
"The sessions will take students through a journey of self-exploration and collaboration across areas including leading self, leading others and leading by example. Based on feedback from the 2019 cohort, there will be extra focus on a few areas including public speaking, personal brand, time management, investing and self-care. The goal, however, is the same – to equip the students with skills and mindsets needed to take ownership of their lives and their careers and meet the world beyond high school with purpose and personal authority."
BHS / HSBC She Leads Co-ordinator, Julie Butler, "Our hope is to be able to run the programme in-person, but obviously this is entirely dependent on what restrictions are in place in July. As the situation improves each week, we are cautiously optimistic that we will be able to invite students on campus. Contingency plans will be made if the group sizes need to be reduced, or if sessions need to be held virtually.
"One of the most valuable aspects of the 2019 programme was the connections that the young women made with each other and the skills that they learned from working together. Where possible, we want to be able to provide the same in-person environment to help foster these new relationships and skills."
"Submissions are due May 21st. Submissions [and any questions] should be emailed to sheleads@bhs.bm."

Read More About