Online business has boomed over the last few years and one Bermudian entrepreneur is on a mission to teach more women how to get a piece of the pie.
Online Business Coach Mikaela Ian Pearman will be offering a three-day accelerator programme from May 3 to 6 called Online Business Roadmap. During the programme, Ms Pearman will share her three-step simple system to launching your online business.
Ms Pearman works specifically with women who want to start an online business based on their current skill set or passions. She also helps women discover what skills or passions they can monetize and helps them confidently sign their first client.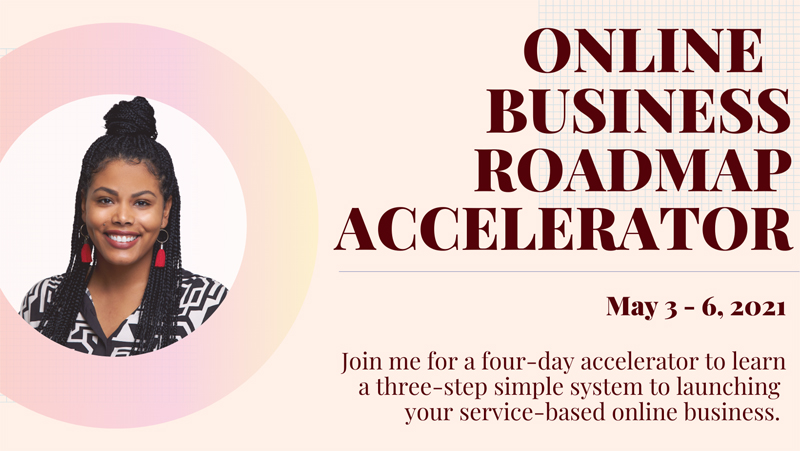 She says: "My goal with my business is to empower more women to realise they have skills that people would pay for. Just because something comes easy to you doesn't mean you can't charge premium prices for those services.
"In this three-day accelerator, I will be teaching how my clients create their businesses from what they already know and sell their offers online with ease. The online business space is a great place to launch a business based on what you already know as it requires very low overhead to get started – typically just a laptop and wifi."
On the first day of the programme, Ms Pearman will help you decide on your WHY for starting a business. Day two will help you identify which of your skills could be used to start the business and finally, day three is all about validating your offer and understanding why people will pay for it.
Asked who the programme is best for, Ms Pearman said: "As I specialise in helping women turn their existing skills into an online business, this accelerator would be best for women in 9-5 jobs who want to start a coaching or consultancy business, including virtual assistant services, social media strategy, accounting/budgeting, marketing/communications, health/relationship coaching, life coaching, graphic design, website building, etc.
"That said, if you don't know what kind of business you want to start, we will cover how to come up with your business idea on day two, so please don't be shy if you haven't figured that part out yet."
Ms Pearman said each training would be a maximum of 30 minutes and replays will be available for those who cannot attend live. There will also be a bonus training on May 6, where she will share her top strategies for creating and selling your offer.
The accelerator is only available for women looking to start an online business and spaces are limited. If you would like to attend, please register here.
If you have any questions, please email mikaela@mikaelaian.com.
Read More About
Category: All, Business, technology