Bermuda-based social impact software development company Muuvment Ltd is now offering Muuvment Purpose, an "online platform that offers clients support to their Corporate Social Responsibility [CSR] mandates through powerful interactive video campaigns."
A spokesperson said, "Muuvment Ltd., a Bermuda-based social impact software development company formed in 2019 by long-time resident Kim Carter and his business partner, Toronto-based Zabi Yaqeen, has brought to market Muuvment Purpose.
"Purpose is an online platform that offers clients support to their Corporate Social Responsibility [CSR] mandates through powerful interactive video campaigns linked to action tools that allow employees to engage in a variety of related activities and generates measurable impact data.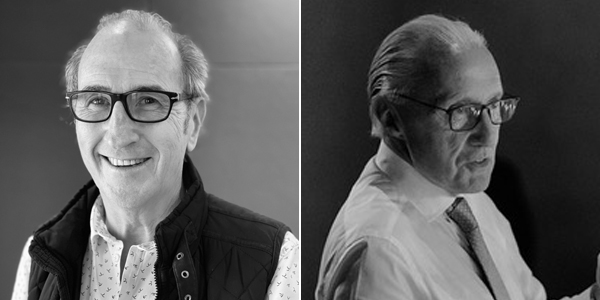 Mr. Carter, the company's CEO, said "Organisations are being challenged by stakeholders to embed social purpose into their overall business strategy. One critical aspect of implementing those strategies is using the most effective means to communicate and engage with their teams. Research shows that video-based content resonates most strongly with individuals and our products are in direct response to that.
Graham Pewter, Chairman of Muuvment said "A transformational wave of change is impacting the corporate world that demands companies reconcile profit-making with defining their social purpose and making a positive impact on society. Our interactive media platform supports CSR mandates, raises employee engagement and reinforces corporate culture."
"As part of its broad strategic commitment to CSR, the management and staff of specialty insurer and reinsurer Aspen Bermuda Limited have taken action to protect the local marine environment and to support the community through a "Saving Seagrass" campaign delivered by Muuvment.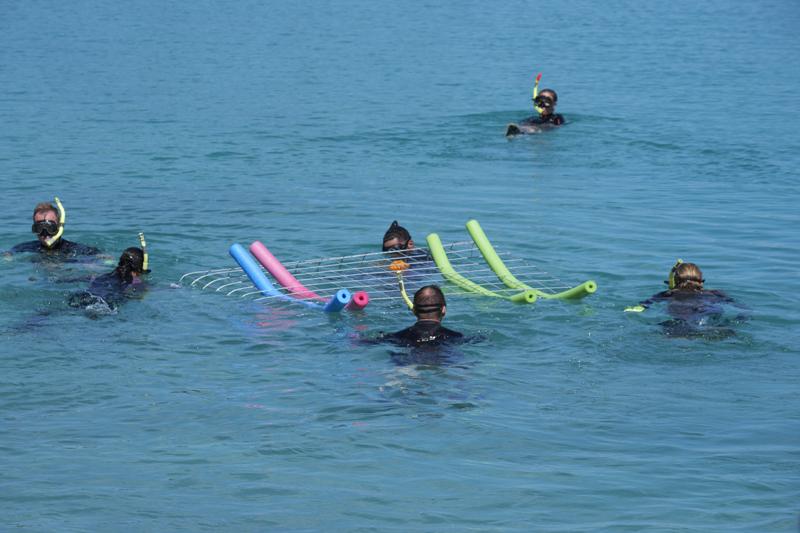 "Focused on interactive video content that is an integral part of the Muuvment platform, the three-month campaign involved Aspen employees participating in related actions involving financial donations, volunteering and lifestyle pledges
"In partnership with Waterstart, a charity that offers environmental education programs to local youth, the campaign culminated with Aspen employees spending March 12 on Burt's Island doing important conservation work – deploying turtle exclusion cages, collecting spat and monitoring water quality – in an effort to protect Bermuda's precious seagrasses.
"There is growing international recognition of the importance of seagrass meadows in maintaining the health of our oceans and our planet as a whole. Seagrasses improve water quality, support biodiversity, and act as powerhouse "carbon sinks" that absorb much more carbon than they release.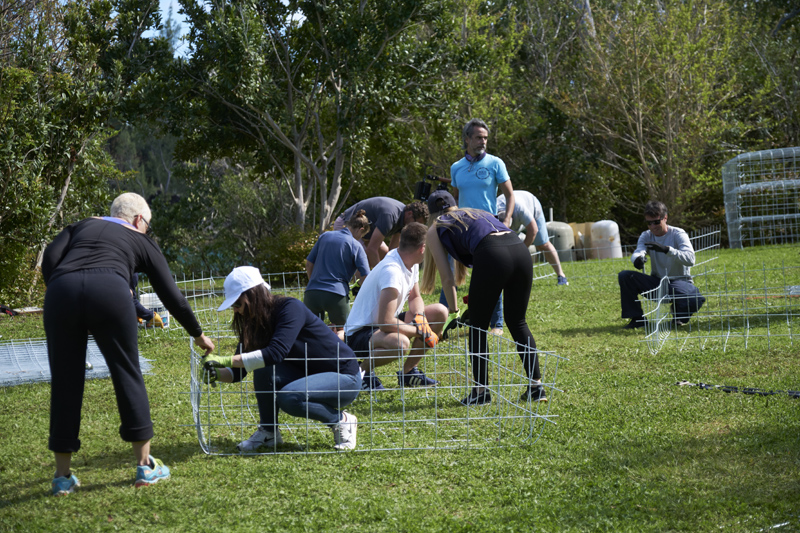 "In Bermuda, the disappearance of seagrass meadows results in a loss of habitat for juvenile fish, lobsters and other marine life. The turtle exclusion cages will protect the seagrasses from the grazing of our green turtle population, whose numbers have been increasing dramatically in recent years."
Mark Cloutier, Group CEO of Aspen Group said, "It is becoming increasingly important for corporations to demonstrate a strong sense of social purpose and we have been working hard to develop our CSR strategy. The 'Saving Seagrass' campaign has resonated strongly with our local team and contributes to a broader community effort to bring back to health Bermuda's seagrass meadows."
Christian Dunleavy, CEO of Aspen Bermuda said: "2020 was a challenging year for companies and individuals. Throughout the pandemic Aspen demonstrated our commitment to our communities and our people. The Muuvment platform pilot allowed us to identify a campaign that had real relevance both globally and locally, and gave our staff the opportunity to engage virtually and in person. Bringing our people together for a common cause reinforces the Aspen culture that is important for our success story".
Adam Barboza, Head of CSR at Aspen said: "Having Group Management support our local CSR initiatives reinforces our commitment to doing well by doing good and leading by example. Muuvment provided an innovative, media-based solution to some of the issues we care about and wanted to take a lead on."
Mr. Carter added, "We are delighted that Aspen Bermuda elected to utilise our new platform, which actively engages their team in the Company's social and environmental initiatives. We look forward to continuing our work with them."

Read More About
Category: All, Business, technology