[Bermuda Day message from Minister of Youth, Culture and Sport Dr Ernest Peets]
On behalf of the Ministry of Youth, Culture and Sport, it's my absolute pleasure to extend best wishes to all of you as we celebrate Bermuda Day.
This has been an extraordinary year for all of us as we continue to find ways to mitigate the pandemic.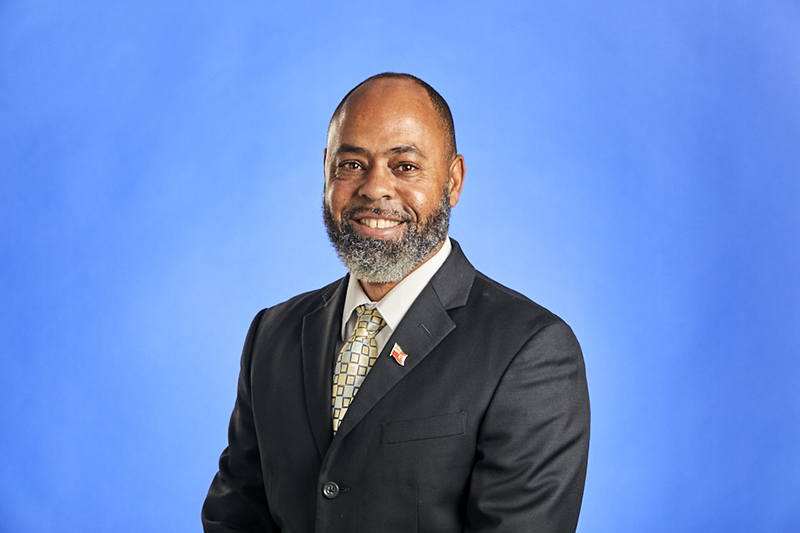 In that sense we've been, nimble, innnovative and resilient. In fact in that regard, it's quite fitting that this year's Bermuda Day and Heritage Month theme is "Bermudian Resilience".
Resilience is ingrained in us as a people, and it's at the heart of how we've managed to withstand all the difficulties we've faced, including the Covid-19 pandemic.
And our resilience is how we will be successful in moving beyond the challenges to come.
This year, our Bermuda Day celebrations have been curtailed.
But while the traditional Bermuda Day Parade will not take place this year, we're pleased to host the Covid-safe Bermuda Day Showcase, featuring some holiday favourites.
This event will celebrate our resilient essential workers, and it's our small way of thanking them for working on the frontlines to keep us safe during the roughest part of the pandemic.
This includes our healthcare workers, the Police, Bermuda Regiment, grocery store workers, teachers, gas station attendants, and so many other frontline workers who have sacrificed so much for Bermuda.
I recognise that this has been a difficult year for all. But Bermuda Day is an opportunity for us to remember what unites and connects us. Let's take heart knowing that we will see our way through these tough times.
So for today, on our National holiday, let's reflect on what makes us such a unique people.
Let's honour our rich heritage, let's embrace our distinct culture and let's acknowledge our legacy of traditions which for four centuries have made us the formidable country that we are today.
It's this these attributes that keep the spirit of Bermuda Day alive and thriving.
So to each and every one of you, I wish you and your families a happy Bermuda Day, and however you choose to spend it, whether watching the race, going to the beach or park, or just staying home, please continue to stay safe.

Read More About