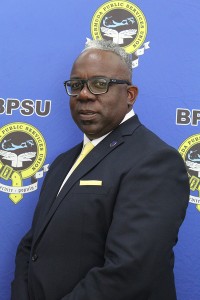 "On June 1, 2021, Bermuda's long-awaited reformed labour-related legislation – Trade Union & Labour Relations [Consolidated] Act 2020 and the Employment Amendment Act 2020 – will come into effect," Bermuda Public Services Union [BPSU] President Armell Thomas said.
Mr Thomas said, This new legislation is significant as it brings Bermuda in alignment with international best practices. It goes without saying that this legislation is long-overdue and, when reviewed in its entirety, positively impacts the rights of all workers.
"While passed in both the House of Assembly and the Senate earlier in the year, the legislation and the supporting regulations do not become operational until June 1, 2021. This six-month delay allowed employees and employers the time needed to acquaint themselves with the new laws before becoming enforceable.
"To ensure compliance, all employers will need to make the necessary changes to their current employment contracts and/or handbooks. Those businesses that are unionised will need to make certain that their collective bargaining agreements are in compliance with the new legislation.
"One of the missions of the Bermuda Public Services Union [BPSU] is to promote labour and community relations. With this in mind, it is important for the BPSU to take this opportunity to acknowledge the tireless efforts of the sub-committee of the Labour Advisory Council [LAC].
"Comprised of a cross section of representatives from government, the private sector and trade unions, this sub-committee was tasked with bringing about amendments to the Islands' labour legislation. The resulting new labour legislation serves as a symbol of what can be accomplished through tripartite collaboration; when unions, government and employers work together, workers are the ultimate beneficiaries.
"As previously publicly reported, the Bermuda Industrial Union [BIU] and the BPSU have been in talks with the Ministry of Labour regarding the Unions' concerns about the legislated decertification process. The process of decertification fundamentally goes against the core tenets of trade unionism.
"Despite extensive dialogue on this outstanding issue, the Unions have unfortunately not been able to find an agreeable resolution with Government on which workers in a bargaining unit can participate in a vote for decertification. The BPSU will make every effort to have continued dialogue on the new legislation and ways to improve conditions within the workplace.
"With the workers' best interest at heart, the BPSU restates its commitment to its members and to defending all workers' rights."
Read More About