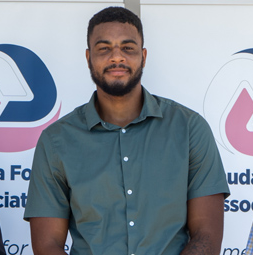 Dante Leverock — who has represented Bermuda internationally and served as the Captain of the Bermuda National Football team — has retired from international duty.
Mr Leverock tweeted, "Thank you for all the memories Bermuda Football Association, the highs and the lows.
"Playing on the biggest stage representing and being captain of my country it's no bigger honor. The future is so bright for Bermuda football. I can't wait to see the new heights they reach."
Mr Leverock has had an impressive career, playing professionally for a number of years in nations including the United Kingdom, United States, Poland, Ireland and Estonia.
He also served as the Captain of the national football team during their Gold Cup run, and notched his name in the history books by scoring Bermuda's first ever goal in a Gold Cup.
The footballer — who has an Associates Degree in Sports Science, BSc in Sports Coaching and Fitness, and is a certified personal trainer — is expected to focus on his training company DaRock Elite Performance.

Read More About