When Jonathan Christopher opens the 46th annual Bermuda Festival on May 22nd, it will be ten years to the day of his professional debut in Bermuda singing with the Ensemble Singers.
Encouraged by his supportive family and the late Gary Burgess to pursue his musical dreams, Mr Christopher is thrilled to "return" to Bermuda to open the Festival's virtual season."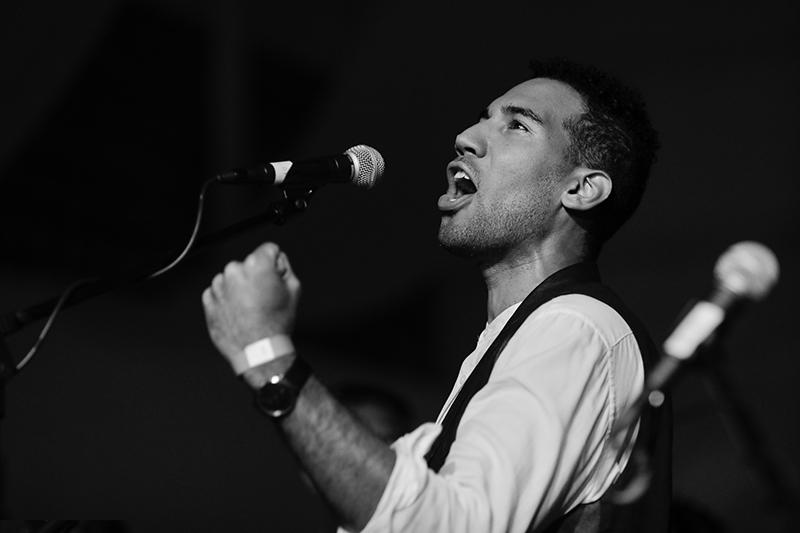 When asked how Bermuda had shaped him as an artist, Mr Christopher said, "Growing up in Bermuda, music and art were integral parts of my development -from painting in Mrs. Arnold's classroom at the former Small World Preschool to singing in the choir and performing plays during assembly at Harrington Sound, from viola lessons through the Menuhin Foundation to seeing my father on stage every Christmas in the BMDS pantomime – in Bermuda I learned that art is an important facet of life and expression."
Mr Christopher is a multi-talented musician. Trained in voice and opera, Mr Christopher's professional career spans genres from Figaro in Mozart's The Marriage of Figaro to covering both George Washington and Aaron Burr in Hamilton."
Mr Christopher described how he approaches such diverse roles, saying, "In my early 20s I worked on four productions of Mozart's opera The Marriage of Figaro playing the role of Figaro. During this time, I met my music mentor Shari Rhoads, one of the first women Kapellmeisters [Music Directors] in Europe, and she helped open my mind and soul to the power of Mozart and the characters he created.
"She told me that as a performer I should carry a secret deep in my heart, and when I am onstage to perform from that place where the secret lives. I'll never reveal that secret, but singing from that place in my heart has opened the doors to most of the opportunities I've been given over the years."
While the pandemic has been very hard on performers, Mr Christopher has managed to participate not only in "Another Year Has Gone By," the Bermuda Festival Show on May 22nd, but he has other recent credits include winning the Johnny Mercer Award at the 2021 American Traditions Vocal Competition, singing the University of Michigan's alma mater for their 2021 Commencement, contributing to the Canadian Opera Company's panel discussion on gender and opera, and performing with the cast of the upcoming Broadway musical Paradise Square on CBS Sunday Morning.
Mr Christopher's show will air free of charge on May 22 at 8pm and can be accessed at The Bermuda Festival website. Mr Christopher encourages everyone to tune in on Saturday night, and to create a 'watch party' by participating in the Festival's Feed Your Soul, Feed Bermuda campaign by ordering a Bermuda Festival meal on the Sargasso App or website.
A portion of every order will be donated to the campaign with 50% going to the Festival and 50% going to address food insecurity in Bermuda.
Mr Christopher said, "I am so overjoyed to share my stories and some of my favorite songs with the community who loved me first and taught me my first lessons in music and life."
In addition to his show, Mr Christopher will be conducting a live interview and taking audience questions on Saturday.

Read More About
Category: All, Entertainment, Music, News