Coming up on the Bermuda Festival lineup is Bermuda's Da'Khari Love, who will be featured on the virtual stage with his show "The Renaissance Experience" on Friday, June 25th at 8pm.
A spokesperson said, "Da'khari was most recently recognized for his musical talents in The Bermuda Magazine's Best of Bermuda award as Bermuda's Best Musician for 2021. Fittingly, as the award is coming in right before his virtual concert and deservedly, after the release of his powerful debut EP "Renaissance" which has been available since September of 2020.
"Da'Khari's prowess as a musician is evident not only when he performs, but also shines through when he speaks about his relationship with music. The 23 year old is paving and walking along a promising path ahead when it comes to his craft."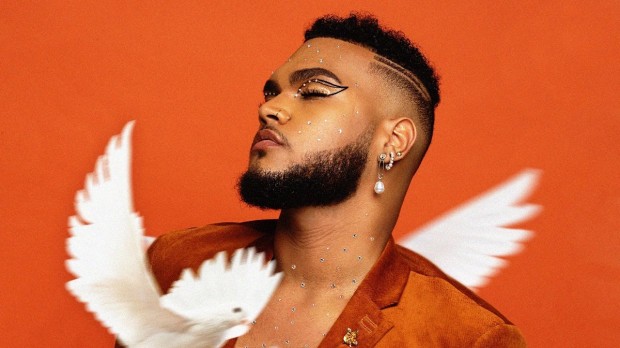 In a recent interview with the Festival team, he spoke about the integral role music has played in his development, saying "Music has aided me in my growth as an artist and as a human being in general."
He cites his high school music teacher, Mr. John Woolridge as a catalyzing force in his musical journey. "Mr Woolridge really pushed, inspired, and encouraged me during that period of my life."
After a performance of a prayer at his graduation was met with a standing ovation, he was confident that a career in music was what he truly wanted, and it is clear his dream has been paired with action.
"Renaissance taps into several themes; the entire project was written during the height of the pandemic last year and is reflective of the disparate emotional journeys that many of us experienced during that time. His song "Young " which was released as a single, speaks about the beauty of youth, about unleashing the gifts that often lie dormant within us," a spokesperson said.
"In the song, he encourages us to affirm our power. He admits that while he hopes to inspire a wider audience with the project, his songs are also reflective of things he needed to hear at the time. To be truly vulnerable on an island is no easy feat, which makes the existence of an EP like Renaissance so special. It is powerful yet gentle, freeing yet confrontational.
"Da'Khari's virtual concert for the Festival will take the audience on an intimate musical journey augmented by quintessentially Bermudian scenery. He is supported by several Bermudian musicians in his performance, including: MAKIM ORI, Derek G, Dino Richie, and Tyler-Ray Wilson. Da'Khari has made it a priority to incorporate several local creatives in his work and says that he is constantly inspired by the talent here in Bermuda.
"In his Festival interview, Da'Khari wished to extend his gratitude to the community in supporting him throughout the growth of his journey and the blossoming of his artistry. His music is available for streaming on all major platforms, and he even has a virtual "tip jar" linked on his Twitter. You can find Da'Khari on Instagram and Youtube. Da'Khari Love and the Bermuda Festival are excited for you to embark on "The Renaissance Experience."
"The show goes live on Friday June 25th at 8pm and can be watched directly on www.bermudafestival.org or YouTube."

Read More About
Category: All, Entertainment, Music