[Updated with video] Bermudian athlete Jah-Nhai Perinchief competed in the 2021 SEC Outdoor Championships, with Perinchief making an impressive showing to win the men's triple jump.
The school's report said, "The Tennessee track & field program rounded out the 2021 SEC Outdoor Championships with three graduate students claiming three medals on Saturday at E.B. Cushing Stadium.
"In his lone season as a graduate student with the Vols, Jah-Nhai Perinchief made his impact on the program by winning the conference title in the men's triple jump Saturday afternoon.
"The Hamilton, Bermuda, native dominated the competition with a wind-aided mark [+2.5 m/s] of 16.89 meters [55-5] on his third attempt, jumping 48 centimeters [15"] further than the runner-up Christian Edwards from Alabama [16.51m / 54-2].
"Perinchief is the first Vol to win an outdoor SEC title since 1987, when VFL and school record holder John Tillman claimed his third-straight SEC gold with a mark of 16.55 meters [54-3.75]."
Jah-Nhai Perinchief of the Tennessee Volunteers during the Outdoor SEC Track and Field Championship at E.B. Cushing Stadium in College Station, TX. Photo By Caleb Jones/Tennessee Athletics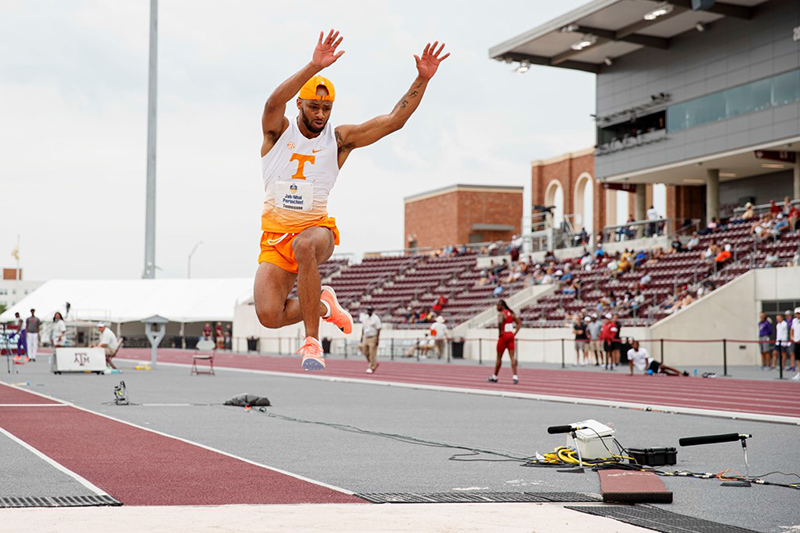 Jah-Nhai Perinchief of the Tennessee Volunteers during the Outdoor SEC Track and Field Championship at E.B. Cushing Stadium in College Station, TX. Photo By Caleb Jones/Tennessee Athletics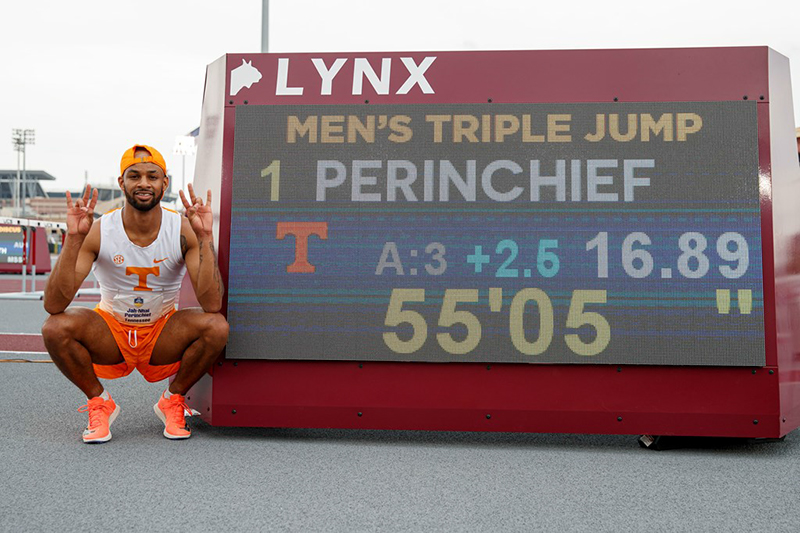 Read More About