Bermuda's Cody Rego is continuing his fine performances with consistent success in USA equestrian competitions – on this occasion at the 2021 Tryon Spring Series 1 & Series 2 held at the Tryon International Equestrian Center, North Carolina – home of the 2018 FEI World Equestrian Games.
Cody Rego pictured with Missy Clark & John Breenan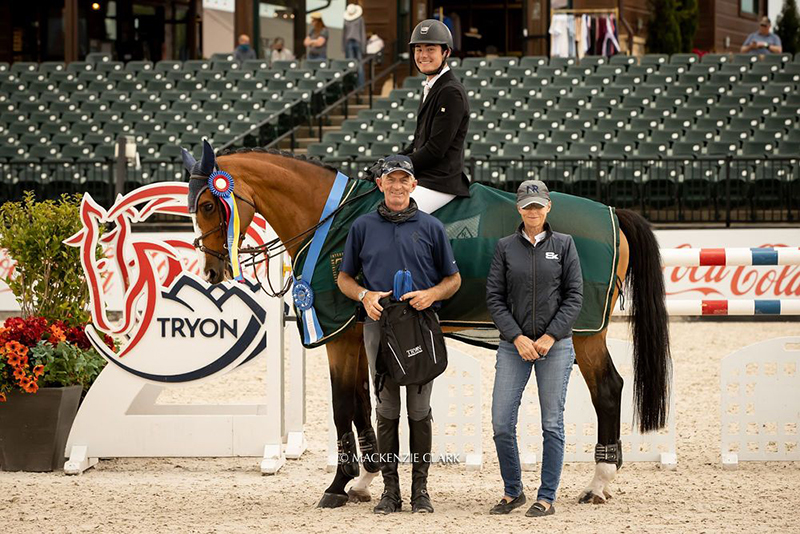 In Series 1, Cody, and his mount Asgard, finished 6th in the Platinum Performance/USEF Talent Search and 7th in the WIHS Equitation Hunter Phase. Cody went on to secure a commendable 2nd in the ASPCA Maclay 3'6" thus securing a spot in the Maclay Regional/Finals to be held later this year.
In Series 2, this time riding, Achtung Baby, Rego captured the 1st in the Low Junior Jumper 1.20m class, 2nd place in the Low Junior Jumper 1.20m, 5th in the Platinum Performance/USF Talent Search and an impressive 2nd in the WIHS Equitation Jumper Phase.
Cody riding Achtung Baby — winning the Championship for Low Junior Jumper 1.20m class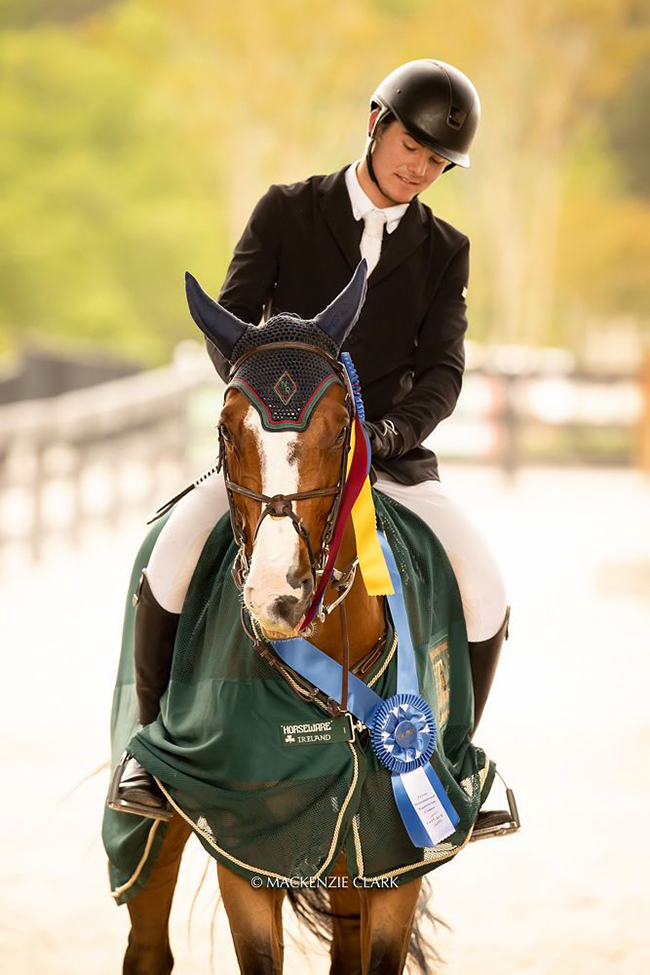 A BEF spokesperson said, "However, this past weekend proved to be a weekend to remember for young Cody. Riding Achtung Baby in Low Junior Jumpers 1.20m division [sponsored by St. Luke's Hospital] this dynamic duo was rightly declared Champion of the division with two lst placings and one 2nd placing.
"It was just over 6 months ago that, 15 year old Cody was given an "opportunity of a lifetime" when he was invited to become a working student at the North Run. Based out of Vermont and Florida, North Run is owned and managed by well-known equestrians Missy Clark and her husband John Breenan. During the upcoming summer months, Cody will continue to compete under the North Run banner.
"Future Competitions will include prestigious events including Tryon, Upperville, Lake Placid, Great Lakes, and the Hampton Classic. Congratulations Cody!"

Read More About