Citizens Uprooting Racism in Bermuda [CURB] will be hosting a free webinar entitled "Decolonising Archaeology in Bermuda" on Thursday [July 1] from 5.30pm to 7.00pm.
A spokesperson said, "Tucker's Town Burial Ground is a lasting memorial of a once thriving free Black community in Bermuda. The burial plot, long neglected and overgrown, was recovered in the late 20th century. By 2008 Tucker's Town Historical Society and CURB successfully advocated for the cemetery to be made into an Historic Preservation Area. In December 2012 the 'protected' gravestones were bulldozed to the horror of the descendants and community.
"Through the collaboration of Tucker's Town Historical Society, Durham University and Citizens Uprooting Racism in Bermuda, and the inclusion of scholars and grassroot activists from around the world, we hope to encourage innovative interdisciplinary, transnational, and comparative research.
"Featuring similar examples of sites of memory overseas, highlighting best practice and inclusion of all stakeholders, and the precedents of international law, we hope to help the efforts to decolonize academia throughout the African Diaspora and worldwide.
"The webinar will comprise a short presentation on the site and perspectives from an international panel of researchers, followed by Q&A. Registration is open here."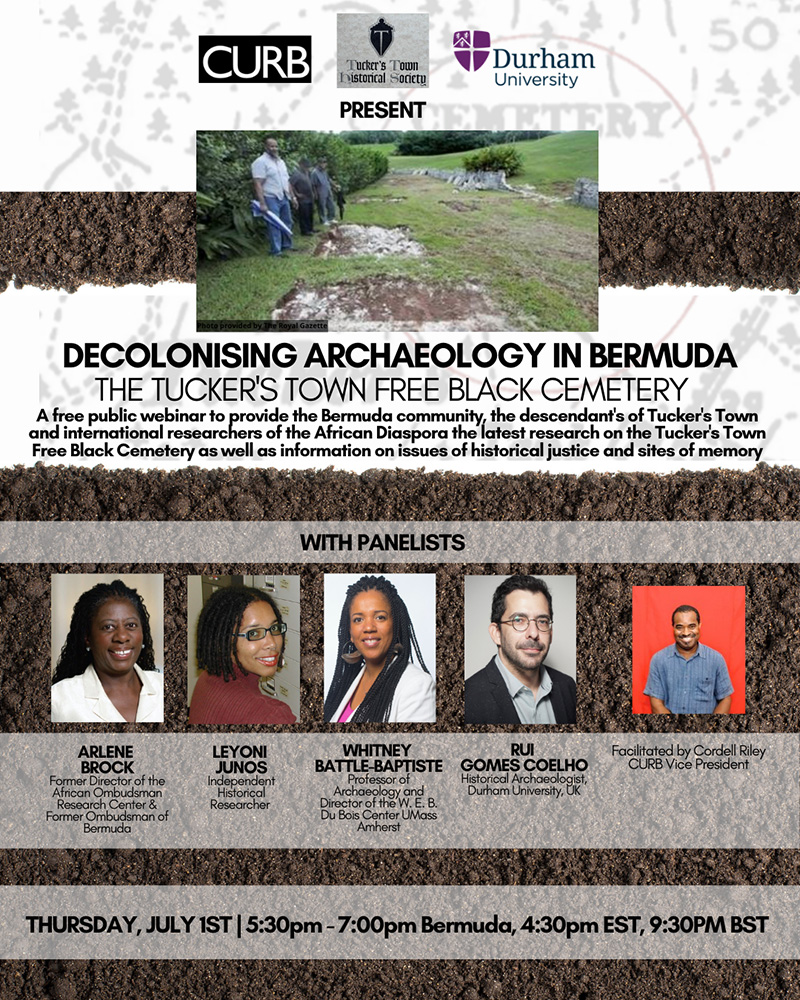 Read More About